The Particular Struggles of Rural Women
Women outside cities tend to marry earlier, have limited access to good healthcare, and experience higher rates of domestic violence.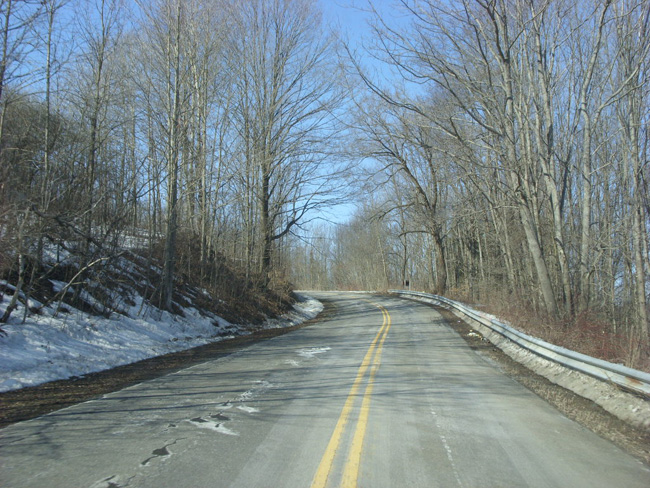 Rural America is struggling. My hometown of Cortland, New York once boasted numerous factories—Brockway, Smith Corona, and Rubbermaid—which have all left. The Marietta Corporation and SUNY Cortland are the area's major remaining employers. When I visit my family for a weekend I inevitably run into the odd urban traveler stopping by for a few days. They remark on the "simplicity" and "honesty" of rural life. It would be the perfect place to raise children, they say. I return a taut smile. I can't explain the fetishization of rural people and their lives to these strangers, and why their words sound so condescending. But I really want to.
If these well-meaning tourists fail to notice the challenges of living in a small town with high unemployment rates and few safety nets for the poor, social critics ignore rural America entirely. At Slate, The Atlantic, The New York Times, and other prestigious outlets, the commentary about women revolves around the supposed new brand of Superwomen: highly educated, upper to middle class, and ambivalent about marriage and babies.
Rural women face a different set of challenges than these Superwomen. It's less likely rural women's mothers received an education beyond high school. There's a smaller chance their mothers received a master's degree. Often, their schools don't offer the same educational value as schools in suburban areas, making their college applications less palatable to good state schools, much less Ivy League schools. The models of success aren't there, and if they are, the pathways to success are limited, and require that they leave the region.
So rural women focus on where they can achieve, and often the only avenue of achievement open to them is in raising children and getting married.
Marrying Young
Rural women are more likely to have sex and marry earlier than urban women, according to a 2013 Brigham Young University study, "Marital Paradigms: A Conceptual Framework for Marital Attitudes, Values and Beliefs." Why is this? The less educated you are, the more likely you are to marry young. Fifty-three percent of women with a high school diploma married by 25 years old compared with 37 percent of women with bachelor's degrees, according to a 2006-2010 CDC survey. Rural women are less likely to have earned a bachelor's degree or master's degree compared to urban women, at 22.5 percent versus 28.9 percent respectively, according to 2011 U.S. Health and Human Services statistics, priming them for early marriages.
According to a 2010 study "Early marriage in the U.S. Why Some Marry Young, Why Many Don't and What Difference It Makes," early marriage occurs most frequently among young adults with low educational trajectories, who come from families with more limited resources. These young adults typically come from rural communities and the Southern U.S.
These issues are familiar to Cortland. The New York State Department of Health's County Health Assessment Indicators shows Cortland's teen pregnancy rate is 27.3 per 1,000 lower than the state's 53.5 per 1,000. The percentage of births within 24 months of a previous pregnancy, however, is five percentage points higher than the state overall. Single women with children under five years old had the highest rate of poverty in Cortland County, at 78.7 percent, according to the 2009-2011 American Community Survey.
Gail Bundy works for the Cortland County Community Action Program, which assists low-income people in the county. She said the poverty in Upstate New York is exacerbating the problems young women with children already face.
"What makes life hard for rural women and young families in rural America is the stress of poverty, which is directly related to the loss of high-paying manufacturing jobs with benefits, increase in employers using temp and seasonal labor, and the costs of reliable transportation and health care," Bundy said.
At CAPCO, Bundy helps women manage a budget and navigate workplace rules. The women she counsels often bear sole responsibility for the household finances, but haven't learned the basics of budgeting.
"Overall, the women end up with lots of responsibility managing the family and have a stronger role in managing the money. Their children's needs come before their own education," Bundy said. "They have to figure out how to manage households, keep their children fed, clothed, and educated with very limited resources. We help them develop those skills."
Bundy said she is trying to encourage women to pursue some kind of long-term goal, educational or not, that will set a good example for their children. Often the women Bundy meets pursue traditionally feminine jobs such as nursing or daycare work, but Bundy is trying to encourage women to train for work that provides a living wage, such as an electrician, who might make $17 to $18 an hour.
Beth Reed, 26, grew up in Homer, New York, three miles from Cortland, and pursued a teaching career. She married at 25 and gave birth to a baby boy, Zeke, at 26. She is taking a break from substitute teaching at Homer Central High School to take care of her son but intends to go back to work soon out of financial necessity. In her experience talking to high school-age women, she has found many of them are forgoing a college education and having children young, often before marriage.
"I do find a majority of high school females taking their high school diploma and not pursuing a college degree. I don't necessarily see them getting married young but I do see them starting families. In my opinion, that is a small-town mentality," Reed said.
Lack of Health Care Options
There are also fewer health-care providers in rural areas, limiting women's access to family planning, prenatal care, and cancer screenings. Rural women are less likely than urban women to receive preventative screenings, which may explain why their breast cancer is diagnosed at a later stage. According to a 2005 study from East Tennessee State University's School of Nursing, low-income Appalachian women make appointments for screenings and treatments for breast cancer less often because they had to schedule an appointment during the week, costing them to miss a day of work, or the cost of travel to referral centers and/or prescription drugs seemed onerous.
This lack of nearby health care options extends to prenatal care. Many rural hospitals are short-staffed and don't offer obstetric services. A 2010 University of Illinois College of Medicine survey showed 34 percent of rural hospital CEOs said there were shortages of obstetrics-gynecology physicians. The shortages were higher for pediatrics at 36 percent and family medicine at 58 percent. The percentage of rural CEOs who claimed their hospitals were short-staffed for registered nurses was 73.5 percent.
In 2007, The Walsh Center for Rural Health Analysis published a paper on the declining number of hospitals offering obstetric services. Between 1982 and 2002, metropolitan counties studied saw an 11 percent increase in hospitals that offered obstetric services. Hospitals offering the same services in all rural areas fell 20 percent while those hospitals in completely rural areas declined a whopping 52 percent. It is a disconcerting trend for pregnant rural women.
Prevalence of Domestic Violence
Rural women are more likely to experience intimate partner violence, which is aggravated by fewer resources and geographic isolation. A 2011 University of Iowa study, "Rural Disparity in Domestic Violence Prevalence and Access to Resources," found that women in rural and isolated areas reported the highest prevalence of intimate partner violence at 22 percent of rural women compared to 15 percent of urban women. According to the Bureau of Justice Statistics, women 34 or younger, living in low-income households in rural areas experienced some of the highest rates of domestic violence from 2005-2010.
Linda Shutts, Program Director of Cortland YWCA's Aid to Victims of Violence, said abusers often take advantage of rural isolation. Shutts experienced this isolation herself, as her abuser moved her from rural town to rural town, as many as 20 times in one year, in an effort to cut her off from any people who could assist her. Now she is the one traveling to rural, isolated areas to help remove women from their abusive relationships.
"Sometimes we meet up and get them to somewhere safe. I don't allow the staff to go there. I go alone. I have gone on back roads to meet someone and I figured their safety was most important," Shutts said in an interview at the Cortland YWCA.
Shutts and her staff of 6 full time workers and one part-time worker, including herself, have 150 open cases at the moment, demonstrating how great the need is for more domestic violence resources in rural communities.
What Needs to Be Done
I left Upstate New York for many reasons—some professional and some personal. It was easier to do the kind of journalism I wanted to do in New York City than in my hometown. If newspapers are cutting back in the city, they're certainly downsizing in rural areas. Before I moved to the city, though, I moved further north and found a reporting job and an affordable apartment.
Unfortunately, I didn't have any friends to share it with. Most of the 20-somethings had moved away, and almost all of my close friends in high school and college left because there were so few job opportunities. It's unfortunate that most of my friends, some of whom have or will become doctors, psychologists, and teachers—all professions that could be based in Upstate New York—have left because these institutions aren't hiring.
I have friends who live in rural areas and "have it all"—a beautiful child or two, a loving and supportive husband and a stable job with good benefits. I know women who gave birth in high school and still managed to pull good grades. The number of successful women who married and had children young, however, pales in comparison to women who are struggling to support themselves and their children.
I don't want to tell my upstate New York peers what to do—I just wish they had more choices or a better idea of what those choices were. I wish they lived in an area that provided more opportunities for themselves and their children than it does now. I wish that there were more domestic violence shelters, with better funding, that could allow brave women like Linda Shutts to hire more staff.
To the woman who summers in Upstate New York and thinks the country is a lovely place to raise children, I ask her: Do you want your children to be prepared for a job? Do you want your children to grow up in an area where they can find a job and support their future children? Would you prefer your daughter were isolated on a rural road after she gets beaten up for the sixth time, or would you rather she had the option of getting on a bus? Until these problems are addressed, I'd rather raise children somewhere else.