In the 1950s and '60s, the NSA Held a Beauty Pageant
Yes: tiaras and sashes and all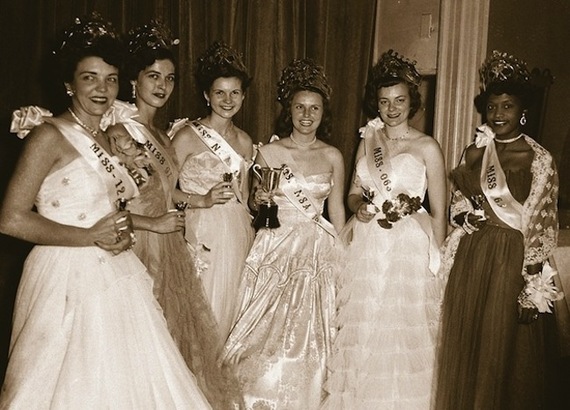 The National Security Agency cares about much more than intelligence. It also cares about beauty. And poise. And that effortless, effervescent thing that makes a woman ... a lady. That certain je NSA quoi.
The NSA, in other words, just like any red-blooded American spy agency, values a good beauty pageant. Which is a fact that is evidenced by an archival photograph posted to an NSA timeline celebrating the agency's "cryptologic heritage" -- a photo depicting "contestants in the Miss NSA pageant held annually in the 1950s and early 1960s."
Yes. The image, which comes from the NSA's formerly secret archives, was discovered by Motherboard and published in a photo history of the agency. As for the pageant it documents, the affair was (ostensibly) similar to today's Miss USA and Miss America pageants, sashes and all ... except that the contestants, oddly yet appropriately, seem to have represented numbers rather than states.
One other way the security agency's pageant was different from the glitzy, glossy, televised versions of today? There seems to be precious little evidence, besides the picture above, of the pageant ever existing at all. So it's hard to say what the pageant looked like, or what it rewarded. And the NSA would tell you ... but then it'd have to spray-tan you.