21 Examples of 'Serious Journalism' From Women's Magazines and Websites
A recent article in The New Republic wonders why women's publications don't get credit for tackling complex, important topics.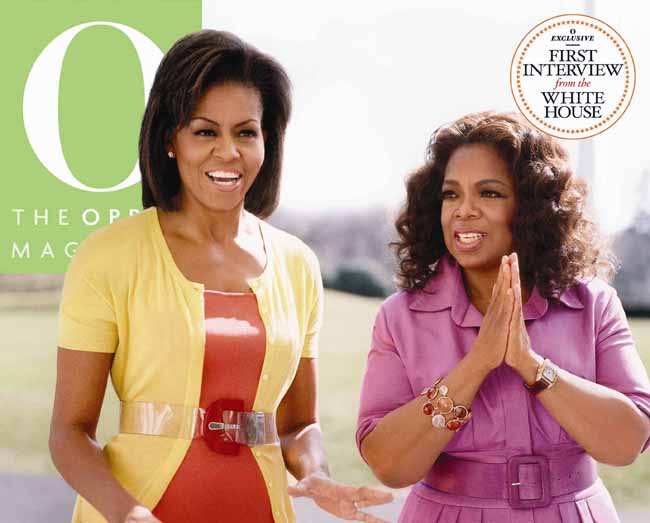 Are women's magazines avoiding "serious journalism"? Guess it all depends on who's deciding what's serious.
The New Republic asks that question in a new article, and our biggest problem with this debate (and, to be honest, the term "longform journalism") is that it can often run everything through a male-skewed filter of what counts as "serious journalism." We've seen serious storytelling in both.
The other problem is relying on National Magazine Awards and print-only publishers to reflect the zeitgeist. Sixty-five percent of all #longreads started out in print, but we also should spotlight the work of online publishers who are pursuing in-depth storytelling.
So, here's a start: 21 stories from women's magazines and sites that we've featured on Longreads. On Twitter, Rebecca Traister is curating some of her favorite serious work. And we'd love for you to add your favorite women's magazine stories in the comments.
Allure
• The F Word, Jennifer Weiner
Marie Claire
• The Big Business of Breast Cancer, Lea Goldman
Tiger Beatdown
• The Percentages: A Biography of Class, Sady Doyle
O, The Oprah Magazine
• 'I Will Never Know Why', Susan Klebold
• 'We Thought the Sun Would Always Shine on Our Lives', Paige Williams
• Promises of an Unwed Father, Ta-Nehisi Coates
• Is Ecstasy a Viable Treatment for Post-Traumatic Stress Disorder?, Jessica Winter
Rookie
• Higher Learning, Staff
XO Jane
• How A Gun-loving West Texas Girl Learned to Fear Assault Weapons, Haley B. Elkins
• It Happened To Me: My Parents Adopted a Murderer, Amity Bitzel
More
• How I Lost $500,000 for Love, Aryn Kyle
Vogue
• Notes on a Scandal: Jenny Sanford Vogue Interview, Rebecca Johnson
• Sheryl Sandberg: What She Saw at the Revolution, Kevin Conley
• Susan Rice: She's Got Game, Jonathan Van Meter
Elle
• I'm For Sale, Genevieve Smith
The Hairpin
• My Brother, My Mother, and a Call Girl, Mara Cohen Marks
• He's So Unusual, Jane Marie
• A Goodbye to Ambien in Dubai, Amy Schumer
• The Evolution of Ape-Face Johnson, Carolita Johnson
Glamour
• Relationship Violence: The Secret That Kills 4 Women a Day, Liz Brody
Jezebel
• What Can a Civilian Possibly Say to a Wounded Soldier?, Chloe Angyal
---
This post also appears on Longreads, an Atlantic partner site.