You Don't Have to Have Kids to Be a Great Mother
Childless women have found other ways to nurture—including adopting pets and providing guidance to young relatives and school-age girls.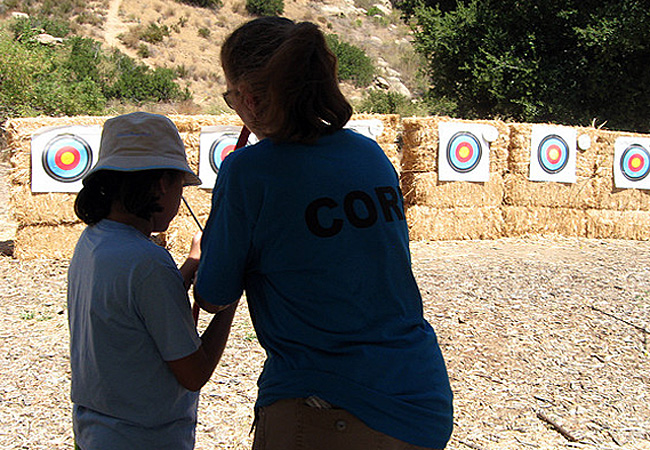 According to the Pew Research Center, the number of American women without children has risen to an all-time high of 1 in 5, a jump since the 1970s when 1 in 10 women ended their childbearing years without having a baby. But many women without kids still have what we think of as a "maternal instinct"—an innate desire to love, care for and nurture someone or something.
There's a new kind of parenthood that many women in their late 30's and early 40's are gravitating to—one that doesn't involve tucking a little one in bed at night, or nursing him through a cold—but that is fulfilling nonetheless. We have found a way to be mothers without actually being parents.
My choice to try and parent a group of girls who weren't my own was a very conscious decision. The beginning of my relationship with a group of seven smart and precocious fourth- and fifth- graders began one afternoon when I was sitting on the toilet. I had just seen the results of yet another negative pregnancy test. It had been nearly two years of trying and this last round of IUI (intra uterine insemination) had failed, just like all the rest. I picked up the test and gave it a good shake. I knew it wasn't a Magic 8 Ball—I couldn't just expect a different result to appear. But I would have taken a Try Again or even a Too Soon to Tell over the harshness of a simple, non-negotiable no. The tears were welling up in my eyes and I was gearing up for a good cry of the Sally Fields in Steel Magnolias caliber when the phone rang. It was Anita from the Girl Scouts' New York City headquarters asking when I could come in for a training session.
Related Story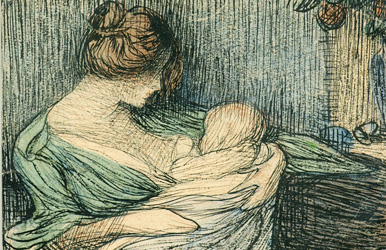 I had filled out an online volunteer form a few weeks prior, after a soul-searching talk with myself during which I tried to determine why I so desperately wanted to be a mother. I was always into Girl Power, but more in a Spice Girls-listening type of way than in an actually-doing-something way. I thought, maybe if I couldn't have a baby of my own, I could have several daughters. I could teach them how to pitch a tent, make complicated knots or start a fire with two sticks. Okay, so I didn't actually know how to do any of those things, but still, maybe I had something to offer.
The higher-ups at Girl Scouts assumed I was a parent of one of the girls in my newly-forming troop. Why else would I devote the time and energy to such an endeavor? My friends and family seemed perplexed that in the midst of starting a round of IVF I was spending so much time arranging trips to places like a local vet hospital and buying supplies so that my girls could decoupage autobiographical posters. The girls in my troop assumed I was a teacher. It seemed odd to everyone that I wanted to mentor them—after all, what was in it for me?
Anita, 46, of New York City found an outlet for her unconscious desire to nurture closer to home. Like many women her age, she had a moment when she realized that kids were absent from her otherwise full life.
"I never made having kids a priority," she says, reminiscing on past relationships and would-be fathers to a child that never was. "At 39 I thought—maybe I should have kids. I thought about having them with a gay friend, or adopting or using a sperm donor, but I wasn't seriously considering it. I wished a relationship had happened that would have made it possible. If I had met the guy I'm with now 10 years ago we would have had kids," she says.
Instead, Anita has had a strong, lifelong relationship with her nieces—now ages 22 and 25. "I saw my nieces through all their milestones." When Anita's nieces both chose to attend her alma mater, she was very gratified. "It was like the way a kid might follow in their parents' footsteps—but they wanted to follow my path," she says. "They are like surrogate children to me."
While women certainly experience more societal pressure to procreate than men, a recent British survey revealed that men actually feel more depressed by childlessness than women do. Perhaps that's because women are more likely to seek out alternate ways of parenting.
For Marcy, 38, of Dallas, TX, the chance to adopt a rescue pet was a ray of hope after a medical condition forced her to undergo a full hysterectomy. She admits that at first she was angry, and later sad, that biological children were no longer a possibility for her. Her life changed when she saw a picture on an email listserv from a pet rescue organization.
"I found I had an instant connection with her and had the room both in my heart and in my home," Marcy says. "Miss Daisy became my furry child in every sense of the word as she filled my home with unconditional love." She soon found herself changing her own routine to accommodate her pet.
"I would carefully make arrangements for vet appointments, baths, trips to PetSmart, the dog park, and even playdates."
Much like any other doting mommy, Marcy celebrates milestones with her faithful companion. "On the anniversary of our first year together, I threw a birthday party with a doggy cake and doggy cupcakes as take home gifts for attendees."
As a longtime sufferer of migraine headaches, Marcy initially worried about a dog causing trouble when she was ill. In fact, what happened was just the opposite. "Miss Daisy knows when I am not well and stays close, usually standing over me on the bed with a paw on my shoulder. Somehow, I had been saved in return for saving this little girl from impending doom in a kill shelter."
The stigma of a woman pushing 40 who dotes on her pet hasn't disappeared. But unlike that stereotypical image of the lonely, crazy cat lady, women like Marcy show that being dealt a bad hand doesn't mean you have to fold.
For some, bonds with younger family members can offer more rewards than a "World's Coolest Aunt" card. At one point in their lives, Anita's nieces felt closer to her than to their own parents.
"When the girls' parents divorced they looked to me for guidance. I was very careful to stay neutral in that situation," Anita says. "But I always told them they could tell me anything, even stuff they couldn't tell their parents. They knew that if it was something serious, that I would have to tell their parents, but amazingly, they were still comfortable talking to me." When one of the girls confided in her aunt about a situation involving first-time sex and worries over an STD, Anita described it as "the highest compliment."
For me, that moment came during a Monday after-school meeting with my troop. I had passed around index cards and asked the girls to write a positive quality for each of the other girls in the troop. That way, each scout would get to hear to six different positive reinforcements from the other members.
When the girls started reading aloud the index cards they had written about me, it took all my willpower to keep the tears in my eyes from spilling down my cheeks.
What did I get out of being a Girl Scout leader? The chance to experience parenthood, when I didn't think that would ever be possible. The confidence-building that comes only through firsthand experience. The perspective on the world through a child's eyes that I would use in every aspect of my own life from there on out.
Anita says that being a surrogate to her nieces also gave her the confidence to entertain the notion that she could actually be a good parent.
"I always thought I'd be bad at parenting," she says. "I was a tomboy growing up, not at all maternal. I don't really cook. I got to the point where I thought—I could be good at this. I was very patient and even-keeled with them. I enjoyed being maternal with them."
When the twins were born, I took what I hope will be a temporary leave of absence from my Girl Scout leader duties. But my son and daughter aren't a replacement for "my girls." Troop #2301 showed me that whether or not I had babies, I was already a mother.