Why Is Brave's Princess Merida Suddenly Sexy?
Disney gave its most progressive protagonist a makeover in honor of her Official Disney Princess coronation—and erased much of what made her so revolutionary in the process.
Disney/Pixar
What does a princess look like? Not this, if you ask Disney.
Last week, rumors leaked of a "redesign" for Merida, the protagonist of the animated film Brave, to coincide with the character's "coronation ceremony" at Walt Disney World. At the ceremony on May 11, she was crowned as an Official Disney Princess—but only after her hips filled out, her neckline plunged a few inches, she slapped on some lipstick, and she teased out her unruly hair. The Happiest Place on Earth didn't want to celebrate its most progressive princess until she hit puberty.
Brenda Chapman, the writer and (former) director of Brave rightfully unloaded on Disney, criticizing the makeover as "a blatantly sexist marketing move based on money." She wasn't finished, either:
When little girls say they like it because it's more sparkly, that's all fine and good but, subconsciously, they are soaking in the sexy 'come hither' look and the skinny aspect of the new version. It's horrible! Merida was created to break that mold—to give young girls a better, stronger role model, a more attainable role model, something of substance, not just a pretty face that waits around for romance.
If Disney follows through with this redesign, it'll be an awful disappointment. As Lily Loofbourow explained for The New Inquiry last July, Brave is not just another princess movie—it's a brilliant subversion of the princess movie, framed within a loving exploration of the relationship between mother and a daughter. Merida is a strong, smart, independent young woman who struggles to acknowledge her "fate" as a princess. She isn't interested in marrying a prince. Even her sexuality is ambiguous! All of these subtle details—all of the stuff that makes Merida more accessible and familiar to girls—are undermined by her new look. After all, it's no small thing to become a Disney Princess. When a character joins the elite club of Cinderella and Snow White, she gains a special sort of perpetuity. This isn't just a new dress. It's an entirely new image that will introduce Merida to children for generations.
Related Story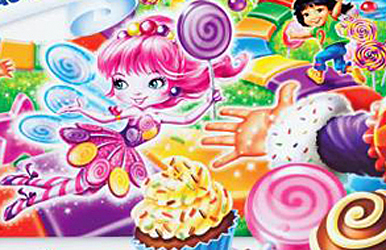 To many of those kids, the message of Merida's makeover will seem obvious: sexuality, beauty, and body type are inseparable from what it means to be a princess. This absolutely contradicts Brave, and the distinction matters. Shockingly few children's movies challenge stereotypes about women, and without a depiction of Merida that's consistent from movie to merchandise, Disney will sabotage what Chapman aimed to accomplish. Will Brave's inclusive themes of acceptance still resonate when a young girl wants a Merida doll that looks like it's missing a ribcage? Will the character still seem independent when she casts a shadow that looks no different than Belle's?
These may seem like minor questions, but similar sentiments have sparked a wave of criticism online. Take a look at this Change.org petition addressed to Disney CEO Bob Iger, which garnered more than 110,000 signatures in a matter of days. You'll see messages from men and women who want their children to admire healthy role models. They don't want another Disney Princess. They want a bow-and-arrow toting, wild-haired, rough-and-tumble action hero who happens to be the daughter of a king and queen. They want Merida.