The Real Feminist Impact of The Mary Tyler Moore Show Was Behind the Scenes
The show offered some of the first opportunities for women to excel in a sitcom's writers' room.
In the early 1970s, Ethel Winant had to place her high heels outside the restroom at her office at CBS to alert men that the room was occupied. As vice president of talent and casting, she was the first female executive in network television. But there was no ladies' room at work, let alone a lock on the door.
This glimpse into life in the TV business is one of many details that make Jennifer Keishin Armstrong's book, Mary and Lou and Rhoda and Ted: And All the Brilliant Minds Who Made The Mary Tyler Moore Show a Classic, a rich chronicle of women making history. Characters Mary Richards and her sidekick, Rhoda Morgenstern, represented independent and empowered women. But it was the women behind the scenes, Armstrong argues, who were role models for women who wanted to start a career. It was the first time in television history when a woman's perspective was not only highly regarded, but crucial to the success of the show
The Mary Tyler Moore Show, which Armstrong calls "TV's first truly female-dominated sitcom," first aired in 1970. America was in the middle of the women's rights movement; The Feminine Mystique, released in 1963, urged women to envision work outside the home, touching a nerve for housewives. The Pill became available to all women, regardless of martial status, in 1972. And more and more women were earning degrees and setting off to find jobs.
Still, workplaces were dominated by men.
Related Story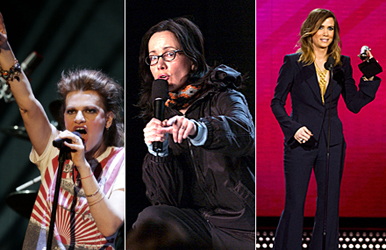 So when Mary Tyler Moore's character Mary Richards, single and 30, moved to Minneapolis and started working as associate producer at the WJM-TV, she did something that no female character on television had done before. The creators James L. Brooks and Allan Burns originally pitched Mary as a recent divorcée, but the research department at CBS wouldn't have it. "America audiences won't tolerate divorce in a series' lead any more than they will tolerate Jews, people with mustaches, and people who live in New York." So Brooks and Burns compromised—Mary would be coming out of a long relationship with a man she supported through medical school. (The show's other characters, however, broke all the rules: Rhoda Morgenstern is Jewish, from New York; Lou Grant divorces his wife; Ted Knight grows a mustache.) It's implied, although never explicitly stated, that Mary had been "living in sin" with her beau, which was just acceptable enough to pass.
Still, The Mary Tyler Moore Show was off to a precarious start: Network execs doubted it would succeed, the first taping of the pilot was a disaster, critics slammed it, and it was originally slotted at the worst possible time (competing against the Don Knotts Show). Time magazine called the show a "disaster," and the St. Petersburg Times pronounced Mary a "spinster."
But it wasn't long before the country started falling in love with the girl "who could turn the world on with her smile," as the theme song announced. More women entering the workplace saw Mary as a role model, envying her cozy apartment and vibrant friendships. The show moved away from the domestic sphere, featuring a woman in an office. It was one of the first to explicitly call a male character gay and to mention the Pill. But one of the show's greatest strengths, Armstrong rightfully notes, was its subtlety. The show was able to push boundaries by filling the cast with cynical, hardened characters like Lou and Rhoda so that Mary "seems especially wholesome when contrasted with those around her," Armstrong writes. Mary "represented 'good girls' and had a sense of vulnerability," which is the "secret to her unique power." The "producers learned to skillfully walk a line between innuendo and explicitness that often allowed them to push boundaries while acting innocent—a reflection, perhaps, of their main character herself."
Moore, in her own life, straddled that line cautiously. Although a successful actress and co-founder of MTM Productions—director Allan Rafkin recalls "you never forgot for a second that she was in charge"—she didn't call herself a feminist. And Gloria Steinem and other women's rights advocates criticized Richards for not being vocal enough. She was the only one at work who didn't call her boss "Lou," referring to him as "Mr. Grant." And she wasn't given the kind of duties at work that she was capable of. Even her plea for equal pay came off as less than assertive. And the theme song referred to a "girl," not a woman.
But if Mary Richards wasn't a strong enough role model for the feminists in the '70s, Armstrong highlights the lives of women behind the scenes who, through their writing, carved out new careers for women. Arguably one of the most influential women behind The Mary Tyler Moore Show was Treva Silverman. Armstrong opens her book with Silverman, who, unlike many of her peers, spent her time writing rather than searching for a husband. Silverman, one of the only female writers for the show without a male partner, moved up the ranks from freelance writer to first female with an executive title on a network sitcom. She was one of the women who shared her real-life experience to molding the characters on the show. Although, as Armstrong points out, "few in Hollywood believed women could be funny," Silverman proved them wrong by consistently delivering stories that were both intelligent and humorous, earning her an Emmy for Outstanding Writing in a Comedy Series and Writer of the Year in 1974.
Silverman inspired other women to join the team. In 1973, 25 out of 75 writers on the show were women, which was revolutionary at the time. Never were there so many women writers on a single comedy sitcom. Pat Nardo, a secretary-turned-writer, was another woman behind the scenes who helped shape Mary and Rhoda into empowered female leads. And there were more: Gloria Banta, Susan Silver, Gail Parent and many others used their own experiences to create realistic portraits of women.
It is true that the female characters on The Mary Tyler Moore Show were not represented as equals to men. They were in lesser positions than men at work, some held onto the traditional homemaker role, and they fretted over their weight and appearance. But for the first time ever, these women were real. They had hopes, dreams, and ambitions—just like the women who created them.