The Inventor of Mother's Day Disowned the Holiday, and So Should We All
The second Sunday of May is a source of frustration and disappointment for men and women alike.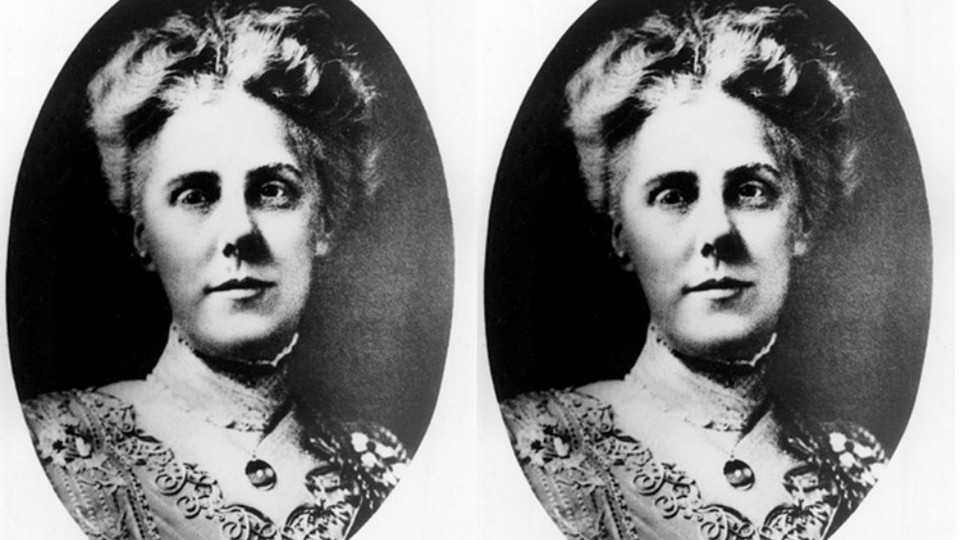 Few holidays succeed in disappointing mothers and striking terror into the hearts of fathers on an annual basis more than Mother's Day. The holiday—which once served as a simple way to honor mothers—now conjures up images of crowded brunches, breakfast in bed, and sappy Hallmark cards. It's developed into a commercialized, ridiculous holiday overwrought with expectations.
It wasn't always this way. Anna Jarvis spearheaded the first Mother's Day events in 1908 to honor her own mother, a Sunday School teacher and caregiver for wounded soldiers during the Civil War. From that point on, she campaigned zealously for the holiday to become official and in 1914, Congress recognized it as such. Quickly, the floral and greeting-card industries became enraptured with the commercial possibilities of the holiday. By 1920, disgusted by the onslaught of remunerative avenues, Jarvis began urging people to stop buying flowers and cards for their mothers. In a press release, she wrote florists and greeting card manufacturers were "charlatans, bandits, pirates, racketeers, kidnappers and termites that would undermine with their greed one of the finest, noblest and truest movements and celebrations." She went door-to-door collecting petitions to rescind Mother's Day and spent the rest of her life trying to abolish the holiday she founded.
Yet The Fiscal Times projected $18 billion would be spent on Mother's Day last year. Folks are spending around $150 per mother on anything from cards and flowers to, according to Esquire's 50 Best Gifts To Buy for Mother's Day suggestions, perhaps this $180 Donna Karan robe or this $395 Tory Burch satchel?
Mother's Day has become to moms what Christmas is to kids: A perversion of the simple joy of honoring loved ones.
Lest I come across a bitter Mommy Scrooge, my husband has hit Mother's Day out of the park since my oldest—six—was tiny. Last year he corralled our three kids and managed to whip up homemade chocolate waffles and a goat cheese tart while I slept in. The day concluded with a picnic at a local winery (with 100 other moms and their families).
But I still think it's a stupid holiday and men—but especially women—are worse for it. For some men—obviously this isn't universal—like birthdays and anniversaries, it offers another opportunity for him to screw up. Not because he's inept but because he misunderstands or misjudges the magnitude of this holiday to the mothers in his life and nearly always under-delivers.
Most women don't want brunch with a crowd of strangers. They want their work as a mother, their joy as a mother, their pain as a mother, to be recognized, acknowledged and honored in a genuine and consistent way. According to Salary.com, the average stay at home mom works 94 hours a week. If she could collect a salary—doing a range of 6.2 hours of laundry and 14 hours of cooking and the like—she would earn around $113,568 per year. In addition to her 40-hour work week, a working mom puts in 58 hours' worth of household and childcare jobs a week, like 6 hours worth of a being a psychologist and 4.2 hours of janitorial work. If she collected a paycheck for the latter work, she would earn $67,435 per year.
Most moms would rather have dad take the kids on a walk so she can prepare dinner in peace or another set of hands during the evening homework crunch every day, rather than one day of, So honey, it's all about you today, you want pancakes or waffles in bed? This might be easier for men to do—and women to appreciate—than celebrate a ubiquitous, obnoxious holiday with more hype than hope to go around.