Congress's Doomed, Misguided Attempt to Help Working Families
Why doesn't the government ask overstretched parents what sorts of policies would make their lives easier?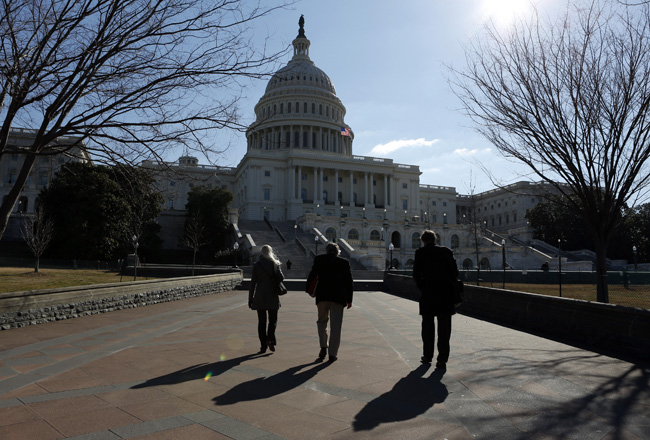 Yesterday the Working Families Flexibility Act passed in the U.S. House of Representatives by a vote of 223 to 204. The bill allows employers to offer compensatory time off (comp time) to employees who work overtime, instead of paying time-and-a-half when a worker's weekly hours exceed forty.
Representative Martha Roby (R-AL), who introduced the bill, suggests the legislation would relieve work-family pressures parents--especially moms--feel, by letting them potentially take more time off in lieu of overtime pay they would otherwise collect. Stating that the comp time off could be used "to spend more time with their children, attend parent-teacher conferences, or care for an aging relative," the bill sounds like a step toward a family-friendly America, especially at a time when the U.S. ranks only a poor 30th on the just-released "Best Place to be a Mother" list. Yet opponents say it's the wrong approach. Low wage workers, in particular, need schedule predictability and consistency, to plan their household budgets and child care. They need the overtime dollars, not a promise of time off later--time that may not coincide anyway with their family's routine or emergency needs.
Both sides say the bill holds little promise of passing in the Democrat-controlled Senate since, in the past, Democrats twice rejected similar legislation. If it does pass, however, the President stands ready to veto it. Thus doomed from the start, the Working Families Flexibility Act seems destined only to voice concern for working mothers squeezed by the dual demands of work and family, rather than offer tangible solutions to ease the burden everyday.
Did anyone actually ask American mothers what type of workplace flexibility they really need and would like to see implemented by business firms or legislated in a "working families flexibility act"? In a forthcoming book, Mothers Unite, Jocelyn Elise Crowley describes research where she does precisely that. She surveyed five national mothers' groups: Mothers and More, Mocha Moms, Mothers of Preschoolers (MOPS), MomsRising, and the National Association of Mothers Centers (NAMC) to see how moms cope with role overload (too much to do at once) and role conflict (frustration when parent and worker roles collide). The 3,327 respondents were, on average, 38 years old with two children under age 18, almost equally spilt between stay-at-home and work-for-pay mothers.
A core part of Crowley's study probes the types of workplace flexibility options mothers envision in "ideal jobs." Moms rated specific flexibility policies as critical:
Flexible start and stop times, compressed workweeks, advance knowledge about overtime and shift schedules, part-time work, short-term time off, regular time off, and extended time off were very important across the board--for all sets of mothers. In the interviews, mothers also revealed why they prized flexibility. Stay-at-home mothers valued flexibility that would enable them to provide their children with maximum direct care around their employment schedules, help them pursue promising employment opportunities, and control who would be involved in taking care of their children when they are not available. Mothers who currently work for pay valued flexibility but for different reasons. They argued that such policies would enable them to be better parents, be more energized employees, and feel more respected by their employers.
Given that mothers aged 18 to 44 are already rushed, tired, and short of free time (and spend 14 hours more per week than dads on home-front child care and housework), encouraging overtime to buy time off is cruelly insensitive to what moms actually need. Instead, Crowley's mothers offer legislators precise advice about what government could be doing right now to advance the goal of workplace flexibility. In particular, they say government should encourage businesses to voluntarily increase access to flexible work arrangements by providing grants, awards, and tax incentives. The mothers also feel government has an educational role to play about the benefits of flexibility and best practices; however, moms did not believe government should require employers to grant flexible work arrangements.
Crowley concludes, "There is strong convergence among the majority of mothers about what they want in terms of workplace flexibility, and how to get there." So next time, Congress, ask the mothers.