Till Divorce Do Us Part: Being Married Briefly Can Be a Blessing
The belief that marriage is permanent helps sustain unions worth saving. But some people are better off divorced.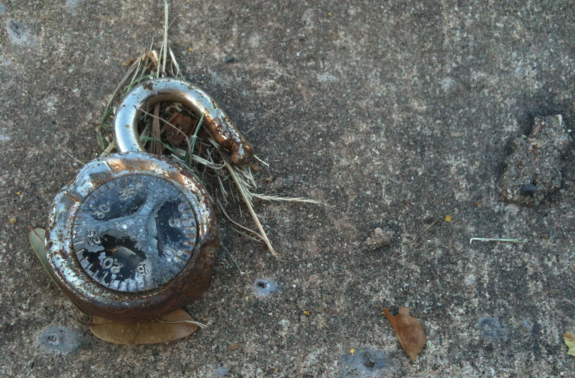 Flickr/JasonSRobb
My article "Is My Marriage That Different from My Grandparents Marriage?" solicited email from older, married readers willing to describe the institution as they see it. Responses were published in "What 4 Decades of Marriage Taught a Grateful Husband" and "After 6 Decades of Marriage, No More Sex but Plenty of Intimacy." Below is the first response a woman has submitted. Share what you've learned from a lengthy marriage by emailing the address at the bottom of the item.
The reader writes:
I want to offer you a different perspective, in response to the two thoughtful emails you posted from older gentlemen commenting on the immeasurable value of their long term marriages. Perhaps it isn't a perspective shared by a majority (I hope it is not, but fear it's more common than can be good) but still, I think it's worth telling.
I was raised with a lot of input from my maternal grandparents. My mother, sister and I lived with them for a handful of years after my parents' divorce. My grandmother was essentially our in-house nanny while my mother worked full time. She picked us up from school and stayed with us until my mother was home from work, cooked us meals, tidied the house and even for a while worked as a lunch lady in the school cafeteria. My grandfather, who was retired by the time my sister and I were born, spent most of his time in his room (my grandparents did not share a bedroom) or in his basement shop.
My grandmother was an Italian immigrant who came to this country when she was a teenager. My grandfather, given up by his young, unwed mother, was adopted by an Italian-American family with an overbearing matriarch. When my grandparents married in their early twenties they went to live with my grandfather's parents, where effectively, my grandmother became the unpaid house help. My grandfather went to war (the specifics of which I'm not really certain of, even though I spent many an hour in the attic as a child fishing through his trunk of personal effects, using his military ribbons as part of my princess-dress ensemble) and came back from the front as two things, 1) a hero and 2) a rage-filled alcoholic.
My grandfather was truly polar, a wealth of love towards his grandchildren but a well of spite towards his wife. He was physically and verbally abusive towards my grandmother regularly, and often in front of us kids. I remember with great clarity the day he threw a cup of juice in my grandmother's face in the living room. I even remember the juice was grape because it dyed her white hair purple. After more than four decades of marriage my grandfather divorced my grandmother while in his 70s and married a longtime ex-girlfriend. Because of this decision the next time either of his sons spoke to him was from the inside of a pine box (my mother, my sister and I maintained a relationship with him and his new wife).
If I changed the protagonist of this story from 91 to 21 we'd say, "why doesn't she just leave him, an alcoholic, philanderer who was physically and verbally abusive?" We'd direct our victim to a trove of on-line and community based resources to "break the cycle." But as one of your previous respondents noted, people in my grandparents' cohort planned to stay married, period.
You didn't plan to stay married "until..."
In her later years (and she turned 91 today) she has found great release in verbalizing the years of indentured servitude she endured at the hands of first her mother-in-law and then my grandfather. I've had many conversations over a cup of coffee boiled on the stove (she doesn't do modern day coffee makers) about what her mental state was like over the years (and I confess, I study mental health trauma and PTSD in veteran and older adult populations for
a living), and the seepage of negativity from her tumultuous marriage on her ability to emotionally connect with her children, to maintain meaningful friendships with adults outside the home and on her self-esteem. Did she look back with regret? Did she wish she was socialized in a time where she had resources -- education, domestic violence awareness an independent income -- to allow her to leave? "That's just the way it was,"  she says. "I didn't know it could be any other way."
But when I found myself, an unexpectedly young mother, in a mutually destructive
marriage plagued by alcoholism and verbal aggression she had only one thing to
say to me.
"Get out now."
Yes, marriage is different between my grandparents' generation and mine. But in some cases, that isn't such a bad thing.