Margaret Thatcher's Tart Words About Women in Power
The former Prime Minister's statements about gender illustrate her complicated feminist legacy.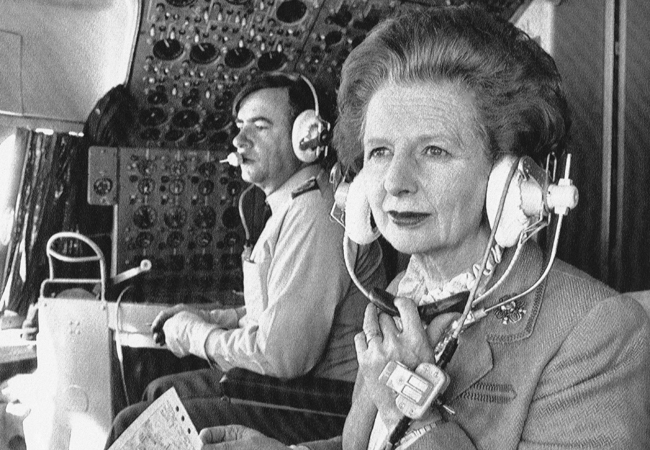 AP / Bill Rowntree
Margaret Thatcher, who died today at the age of 87, served as the Prime Minister of the United Kingdom from 1979 to 1990 and was the first woman to lead a major Western democracy. That should make her a feminist heroine. Right?
Related Story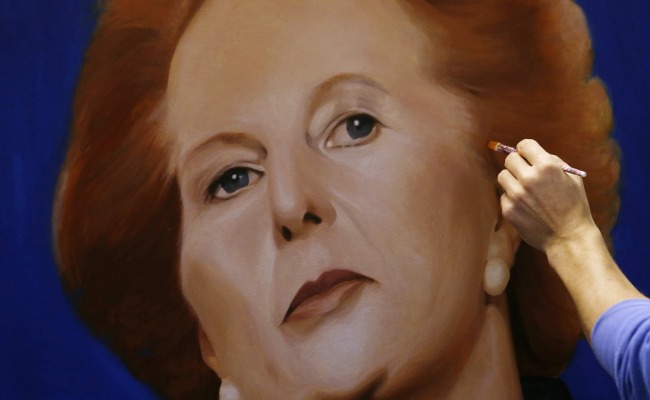 Well, maybe. The truth is that many feminists didn't love Margaret Thatcher—and still don't. According to a 2009 Daily Telegraph retrospective on Thatcher's premiership, they had applauded her arrival at 10 Downing Street at first. But over the course of a premiership in which she never promoted a woman from the Commons into her Cabinet, that admiration turned into disappointment and anger. "To this day," according to the Telegraph, "they complain that she did nothing for women."
While Thatcher's statements on women are a mixed bag (some gender-blindness here, a little traditionalism there), some of Thatcher's blunt words on the topic indicate that she was not a person to whom gender really mattered all that much. She believed she "owed nothing to women's lib," and her biographer Allan Mayer once wrote that "In Margaret Thatcher's view, her sex is an irrelevancy, and she is annoyed by people who make too much of a fuss over it."
Below are a few collected quotes of Thatcher's about gender and power. It remains open to interpretation, of course, whether Thatcher's brusque attitude toward her own femaleness meant she was anti-feminist, the greatest feminist of them all, or something else in between.
---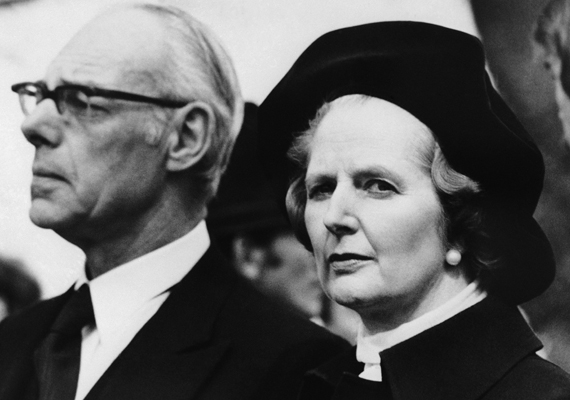 "In politics, if you want anything said, ask a man. If you want anything done, ask a woman." (1965)
"I've got a woman's ability to stick to a job and get on with it when everyone else walks off and leaves it." (1975)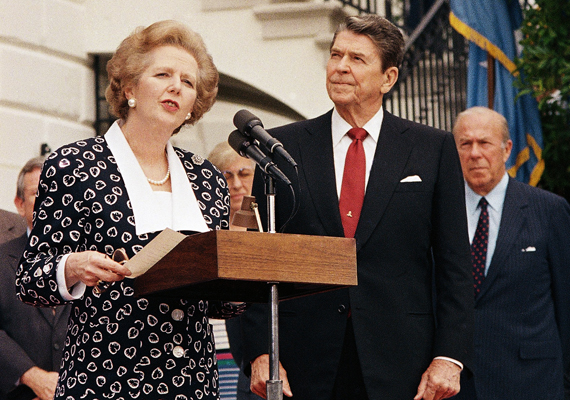 AP
"I don't think there will be a woman Prime Minister in my lifetime." (1973)
"Any woman who understands the problems of running a home will be nearer to understanding the problems of running a country." (1979)
"The battle for women's rights has been largely won." (1982)