Cosmopolitan
One curious thing about popular culture is that men's magazines and women's magazines often follow the same general formula. Men's magazines are mostly based around heavily eroticized images of women. And women's magazines are also based around heavily eroticized images of women.
I'm hardly the first person to point this out. Last week, as just one example, the editor of Esquire UK (disclosure: I wrote an article for the U.S. edition once) made the link. Alex Bilmes admitted that the women in the men's magazine were "objectified." He then added:
We provide pictures of girls in the same way we provide pictures of cool cars. It is ornamental. Women's magazines do the same thing.
That last bit, is, obviously, meant as something of an excuse: Men's magazines objectify women, but women's magazines do it too, so how bad can it be? He went on to argue that women's magazines enforce more rigid and damaging beauty standards than Esquire does.
Related Story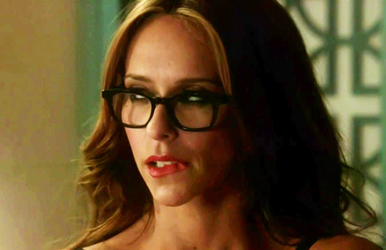 Amanda Marcotte cheerfully shredded Bilmes's self-serving and unconvincing rationalization, so I don't have to. But while Bilmes's effort to excuse himself is not particularly convincing, his argument still raises an interesting question. Namely, and again—why do women's magazines look so much like men's magazines? Why do Esquire and Vogue often look like they're selling the same gendered things when, in theory, they're selling them to different gendered people?
Sharon Marcus's 2007 book Between Women: Friendship, Desire, and Marriage in Victorian England provides some possible, and surprising, answers. The basic argument of Marcus's book is that, in Victorian England, intense friendships between women were seen as an essential part of heterosexual female identity. These friendships might be platonic, they could also be sexual, or they could be somewhere in the middle. But sexual or platonic or in the middle, they were perceived as normal. In other words, during this period, an eroticized interest in other women did not mean that a woman was a lesbian. It simply meant that she was a woman. As an example, Marcus quotes from the published memoir of the married Fanny Kemble, in which the actress says that upon seeing one particularly attractive woman, she found herself "wishing it were consistent with her comfort and the general decorum of modern manners that Isabella Forrester's gown could only slip entirely off her exquisite bust."