How Female Directors Could, at Last, Infiltrate Hollywood: Go Indie First
Half the films at Sundance this year were directed by women, compared with 4.4 percent of studio movies—but those proportions seem set to change.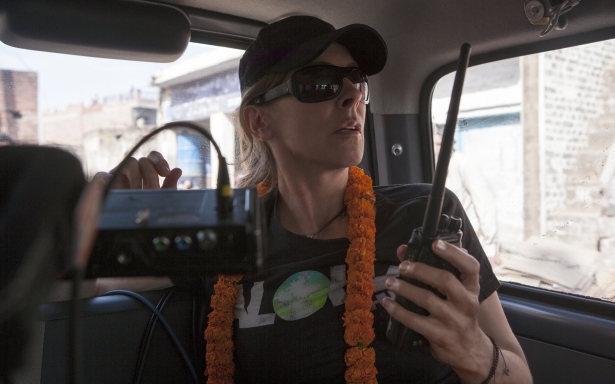 Sony
At the Oscars ceremony this weekend, not only will Kathryn Bigelow's name not be read out on the list of the nominees for a Best Director Oscar, but for the 81st time in 85 years, no other woman's will be, either. And while blame for Bigelow's Oscar snub is being laid on Zero Dark Thirty' s perceived controversial politics, the lack of any other women nominees for a directing award exposes a more fundamental problem: the scarcity of women playing major roles both off screen and on screen in Hollywood.
Even though women buy 50 percent of movie tickets and form a majority of the U.S. population, only 4.4 percent of Hollywood's top 100 studio movies are directed by women in any given year. The disproportionately small number of female directors in Hollywood seems to have a direct impact on the number of women seen on-screen. A 2010 USC Annenberg study led by Stacy L. Smith notes that movies with male directors featured only 29.3 percent female actors, whereas in movies with at least one female director, that number rose to 44.6 percent.
But while this year's Oscars may reinforce Hollywood's long-entrenched gender gap, women directors appear to be reaching a critical mass in the independent film world—a development that may soon lead to changes in the mainstream industry.
At the recent Sundance Film Festival, a record 50 percent of the films in the U.S. Dramatic Competition were directed by women. Overall, of the 119 films at Sundance this year, 34 percent had female directors. And for the second year in a row, a woman (Jill Soloway) won the Best Director Award in the U.S. Dramatic Competition, following last year's winner Ava DuVernay.
A new USC Annenberg study co-authored by Stacy L. Smith, Katherine Pieper, and Marc Choueiti confirms that there are more opportunities for women directors in the indie world versus the studio world. Commissioned by the Sundance Institute and Women in Film Los Angeles, the study examined 820 feature films screened at Sundance from 2002 to 2012. The study found that 22.2 percent of the festival's U.S. narrative-competition films and 41.1 percent of the U.S. documentary-competition films were directed by women.
What accounts for the gap between Sundance and Hollywood when it comes to women? Smith says that ingrained attitudes about female directors and stars play a big role: "In Hollywood, women in front of or behind the camera still seem to be perceived as a risky investment."
At a Sundance panel on women directors, Naomi Foner (an Oscar-nominated screenwriter, and the mother of Maggie and Jake Gyllenhaal) described to me the difficulty she had in getting her directing debut Very Good Girls (starring Dakota Fanning and Elizabeth Olsen) off the ground. Foner said she had been in meetings in which she pointed out the success of women-centered films like Sex and the City, Twilight, and The Hunger Games, and "the executive will say to you, 'That was a fluke.'"
When I spoke with Twilight director Catherine Hardwicke at the Los Angeles Film Festival this past summer, she echoed what Smith and Foner said, telling me that "all the writers I know now, even right after The Hunger Games, go to meetings and have pitches for television series for female protagonists, and they're told [Hardwicke mimics a deep male voice], 'Well, we need a male protagonist.' It's so bizarre, it's like there's a disconnect." Jerusha Hess, who co-wrote Napoleon Dynamite, has heard similar stories: "I've had friends who've done animation, and they're told they can't sell this because there's not a boy in this fairy tale, and you're like, 'It's a fairy tale—it's supposed to be about a girl.'"
But research shows that the gender of the lead protagonist—or the gender of the director—plays little role in the box-office success of a film. According to Stacy Smith, a 2007 USC Annenberg study she carried out with Rene Weber of UCSB and Marc Choueiti found that what is most important in the success of a film is the size of the production budget, the breadth of distribution, and the strength of the story. Dr. Martha Lauzen similarly finds in her research at San Diego State's Center for the Study of Women in Television & Film that the size of the production budget is the chief determinant of a film's success, rather than the gender of the director or the lead protagonist.
Related Story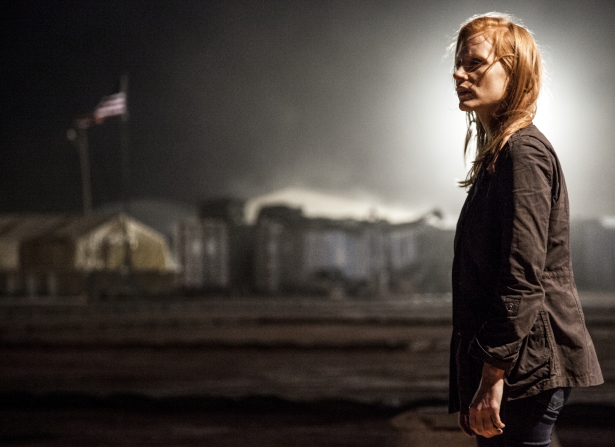 This helps explain why blockbuster, women-directed films like Twilight, Brave, Mamma Mia!, and Kung Fu Panda 2, as well as films with women in the lead like The Hunger Games, Alice in Wonderland, Titanic, The Sound of Music, The Exorcist, Snow White and the Seven Dwarfs, and Gone With the Wind (still the highest-grossing film of all time, adjusted for inflation) did so well at the box office: They had significant budgets and A-list talent poured into them.
And yet if successes won't change minds in Hollywood, what will?
The rising number of women at festivals like Sundance provides an encouraging sign. There is evidence that support from the indie-film world can directly foster more female voices in Hollywood. The USC Annenberg report reveals that of the 4.4 percent of women who directed the top studio films over the past 11 years (a total of 41 unique women directors), 41.5 percent of them had received support from the Sundance Institute's programs or had had their films screened at the festival.
Writer/director Lynn Shelton, best known for her comedy-drama Your Sister's Sister (2012), first broke through as a director thanks to the independent film community. Her 2009 film Humpday won a Special Jury Prize at Sundance, and Shelton returned to the festival's competition this year with the well-received Touchy Feely.
When I spoke with Shelton about the prominence of women directors at Sundance, she credited it to the greater accessibility and lower production costs of the independent film world. She pointed out that as an indie director, "You don't need to ask for permission from very powerful money people to make your work. You can just grab a camera and go make your film. The digital revolution has really empowered people." As a result, Shelton has made an impressive total of five films in just seven years and has parlayed her indie film success into directing jobs on TV shows like as Mad Men, New Girl, and Ben and Kate.
Asked whether the achievements of women directors in the indie film world will translate into more opportunities for female directors in Hollywood, Shelton said, "I'm hoping that for women filmmakers who want to work in the industry and make bigger budget pictures they'll be able to prove themselves [in the indie film world], to say, 'I'm a real filmmaker, I know what I'm doing.'"
One Sundance film this year, In a World..., directly takes on this issue, telling the story of a female voice-over artist who strives to compete with the men who still narrate the majority of movies trailers and ads. The movie—the feature-directing debut for actress/director/writer Lake Bell—won the festival's Waldo Salt Screenwriting Award. "I think the voice-over world becomes an umbrella to tell a larger story," Bell explained to me after a Sundance panel on women directors. "Carol, the protagonist, is a person who is literally trying to find her voice. I think the male voice being the omniscient voice—that's an interesting topic for a cultural conversation ." As for the contrast between the indie world and the studio world, Bell noted on the panel, "It's much more rare in Hollywood to be a lady filmmaker. Hollywood is kind of a boy's club, but Sundance is more of a lady's club, which is really cool. You have that support."
Support from other women in the industry appears to be key. It was Megan Ellison of Annapurna Pictures who funded the $40 million dollar budget of Kathryn Bigelow's Zero Dark Thirty, while Amy Pascal of Sony Pictures was instrumental in releasing the film.
Hess, whose movie Napoleon Dynamite debuted at Sundance in 2004 and went on to gross $46 million on a budget of $400,000, told me that she was able to direct her Sundance feature Austenland because author Stephenie Meyer of the Twilight novels came on board as producer. The film, a comedy about a Jane Austen fan who goes to a British Austen-themed resort, was picked up at Sundance for approximately $4 million by Sony Pictures. It was one of the larger acquisitions at the festival and serves as an example of how indie films can be a pipeline for women directors into the studio system.
Hess said of working with Meyer and Shannon Hale, the author of the novel Austenland, "It was amazing to have three girls who have a lot in common; we're friends and we decided, 'Let's go make a movie.'" As for shooting a film with a female protagonist (Keri Russell), Hess explained, "I just wanted to do a movie for the girls. ... I love making movies about dorky boys, but there's a lot of dorky girls out there too." When I asked her why she wanted to direct, Hess said, bluntly, "I love the control, I love the power, I'm never going back."
Catherine Hardwicke is the ultimate example of a female director who transitioned from the indie world into the studio world. After her gritty 2003 film thirteen screened at Sundance and won her a Best Director award, Hardwicke went on to helm such studio features as Twilight, which grossed $392 million worldwide on a budget of $37 million, and launched a multi-billion dollar franchise.
And yet even with the success of that movie, subsequent Twilights were all given to male directors. After some frustration with the studio system, Hardwicke told me that she is making her next project as an independent film. "I hope that people are going to start to get excited about female power and the fact that 51 percent of the audience is women," she said. "We need more voices out there."
The next step for the independent film community may be to make a targeted effort to encourage women to direct the kinds of genres—sci-fi, thriller, war, action, fantasy, comic book/graphic novel—that would lead to more directing opportunities on Hollywood blockbusters. With women playing a greater variety of roles in the real world, it seems that compelling female-directed movies can be made in a broader range of genres without compromising women's unique voices.
This approach has certainly worked for Kathryn Bigelow. Even without industry awards recognition, her war film Zero Dark Thirty has successfully taken on some of the biggest issues of the day and even critics of the film's perceived politics admit that it is one of the best films of the year. Bigelow herself, who began as an independent filmmaker, appears to relish having her work spark so much debate. As Bigelow asserts in her recent Time cover story "Holding up a contemporary mirror is more attractive to me now than ever."
The movies are not just a mirror of reality—they shape reality, as well. For female directors today, the independent film world has become a proving ground, one that can transform mainstream Hollywood and shape the images, values, and stories that we live by.