Abortion opponents in the U.S. see the country as one of their last European allies.
Peter Morrison/AP Images
Ireland has some of the strictest abortion laws in the world with its constitutional guarantee of the equal right to life of the mother and the unborn. As a result, an average of 5,000 Irish women travel abroad for abortions every year while customs seize abortion pills purchased online. Compared to many other developed nations including the U.S., its pro-life movement would seem to be operating from an unusually dominant position, with relatively little to protest about. So why is the American pro-life lobby throwing its weight behind Ireland?
American abortion opponents have given hundreds of thousands of dollars over the years to the Irish pro-life lobby, according to Joseph Scheidler, spokesman for the U.S.-based Pro-Life Action League.* Seeing Ireland as the last bastion of abortion-free Europe along with Malta, as he told the Sunday Business Post, Scheidler singled out the Irish pro-life group Youth Defence as one of the main recipients of funds from the U.S. because "They need the money for publicity. Abortion is about conversion and it's very hard to convert people in masses, and that is why people like Youth Defence go out into the street."
Related Story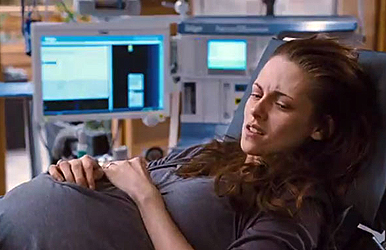 Youth Defence is perhaps best known for the shocking, enlarged poster images of aborted fetuses that they regularly display on Dublin's main thoroughfare and at stalls and demonstrations around the country. They were founded in 1992 in the family home of a long-time conservative organizer who famously uttered the words "Go away ye wife-swapping sodomites!" at pro-divorce campaigners and had other unkind words to say about feminists who used contraception, city-dwelling feminists, and feminists who were also foreigners. Her son and daughter are also co-founders of the affiliated group The Life Institute, who are currently being investigated by the state ethics watchdog for potential breach of lobbying regulations.