When My Son's Brother Became a Dad: An Adoptive Parent's Christmas
Adopting a baby boy meant starting a relationship with the family he came from.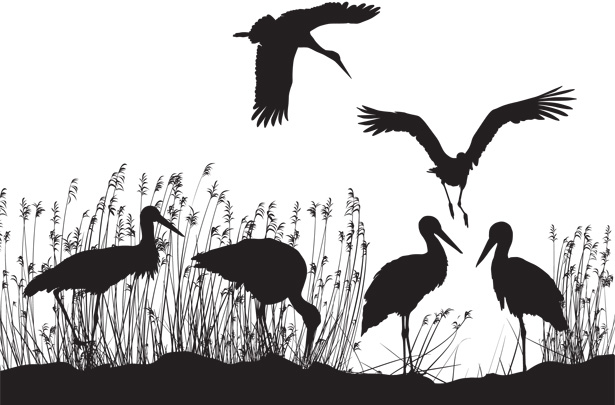 It's Christmas season, a time I often hear from my other family. It happened early this month. I was reading the pileup of overnight email on my cell-phone when I felt the vibration that signals a new message. "Hey how you" it said in the subject line. Spam? I wondered. I clicked anyway.
"Hi, It is Robbie. I thought I would drop you a line and see how things are going since I have not talked to you in a long time," it began. "And to let you know I have a baby of my own now and she is the best thing ever."
The boy I first met as a baby has a baby, I thought.
"Now I know how you felt when you got Matt."
My first tear fell.
"Also there is a picture added to this email so you can see my daughter."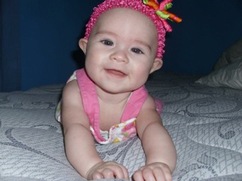 I clicked on the email attachment and tiny, hairless, brown-eyed beauty popped up on my screen. She was wearing one of those pink headbands that make a baby's ears stick out, and a pink sundress. She was perched on her stomach and looking up from her parents' bed. A million memories flooded through my mind. A first photo of my own baby, now 24, was taken in a pose like that in the very same city, Biloxi, Mississippi.
A bunch more tears fell.
Mayci. The baby of Robbie and his fiancée, Allisandra, is Mayci.
My son's name is Matt. He is the uncle of this beautiful new child. Robbie and Matt are brothers. Matt is the child I adopted at three days old after he was born in a hospital in Gulfport, Mississippi. Living in poverty and with three children already to care for, his birth parents, Ken and Laura, were struggling to do the best job they could with a five-year-old, a three-year-old, and Robbie, who was two. With a fourth on the way, they made the wrenching decision to find a couple to adopt their child, and found an ad my husband and I had taken in their local paper, saying we were trying to adopt a child.
***
"Ya'll better get down here right now because I am in labor and ya'll promised you'd be here when this started."
Laura didn't give me a lot of notice on March 25, 1988, but then again, Mother Nature hadn't given her much notice either. I was at my desk in the New York newsroom of USA Today, where I was bureau chief of the Money Section. It was a Friday afternoon and I was finishing up the final touches on my Monday column.
"I'll call Jim and we'll get the first flight we can," I promised her. I wished her well and hung up.
I hesitated at first to call my husband. He was a disc jockey at the New York radio station WNEW and was on the air, hosting a music show called "The Make Believe Ballroom." Do I give him this news now when he's trying to concentrate, I thought, or wait the hour until his show is over? I called with the news. A lifelong pro at handling the on-air unexpected, Jim opened the microphone at the end of the song that had been playing and told his audience "I've never felt nervous on the radio but there's always a first time." He took a breath. "My wife and I are adopting a baby, and the birth mother just called to say she was in labor."
You don't say stuff like that to a loyal radio audience in New York City without jamming the phone lines. Well-wishers were still calling in when Jim darted out of the studio to race to the subway and get home to pack.
***
"Don't go down there yet." I was home and throwing clothes into a suitcase while talking to our lawyer. He was giving me the spiel I'm sure he's given a hundred adoptive parents. The papers must be signed first. You don't want to meet this family and hold this baby and then have something go wrong. You don't want your heart broken.
But I promised her, I told him, and said goodbye. The next morning, Jim and I were on a Continental Airlines flight out of La Guardia Airport en route to New Orleans.
I met Robbie before I even met my newborn son Matt. Jim and I shared dinner with Ken and the three older kids at the local Holiday Inn while the new baby and Laura were still in the hospital. Twelve years later I would see Robbie again, but not his siblings.
Ken and I had not been in contact through those years: He'd asked us to "just go on with your lives" after we adopted Matt, and only get in touch if Matt expressed a desire to meet his biological parents. At 12, Matt asked if I could help him find his family. I tracked them down. But I learned that the family of five was now only a family of two.
Robbie's older sister and brother had died. So had Laura. The family had piled into their pickup truck to go shopping and a drunk driver going the wrong way on an interstate highway hit them head on. Only Ken survived. The local Biloxi Sun-Herald called Ken's condition "guarded" in an article in June of 1996: "I-110 Investigation Continues — Boy Feared Missing Found With Family Friend," the headline said. That boy referenced in the headline was Robbie, who had asked his parents that day if he could skip the shopping trip. He would spend the next two years of his young life nursing his critically ill father.
I flew south with Matt, telling him we could visit the place where he was born, but not sharing the news that he would meet his father. Should the plan somehow fall through, I wanted to protect him from disappointment.
I'd arranged with Ken that he and Matt would meet at the ice cream parlor at one of the local Biloxi casinos, and told Matt only minutes before that I had tracked Ken down. Ken had told me he would share news of the family tragedy with Matt.
"Is that him?" Matt asked me, already racing to embrace his birth father. I snapped a picture of that minutes-long embrace. "Son, I have some very bad news I have to tell you," Ken said. They sat together as Matt tried to process news of the death of his birth mother and two siblings he'd never know. "But you know what son? You have a brother." Ken signaled to Robbie, who'd been hiding behind a post, to join them. By the end of the day, they were acting like boys who'd grown up with one another. "You moron," one would say. "You clueless idiot," the other would retort. For the three days that remained of our visit, the brothers were inseparable. Robbie a year later would fly up to visit us in Connecticut. Matt and I later flew down a year after that when Ken died from complications related to that accident. The two brothers stood by each other at a memorial service at a Biloxi cemetery, where Ken was buried beside the graves of his wife and two children.
I love knowing that Robbie is a father now. There is comfort in knowing that a tiny new life has sprung up from this family that has lost too many lives too early. And there is joy in hearing how Robbie connected his good fortune to mine. "Now I know how you felt when you got Matt." Ten words that have warmed my heart through this holiday season.