The Greatest Literary Heroines of 2012: An Alternate List
Ten additions to NPR's rundown of the year in strong women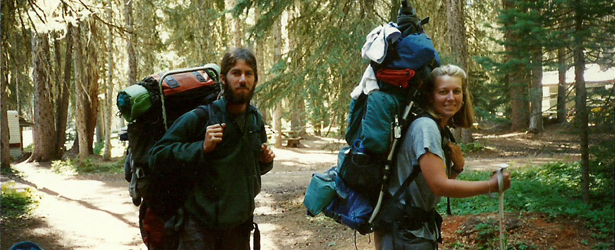 Cheryl Strayed
Last week, NPR released a list of five of their favorite heroines from the year in literature, women who "want to know things, who want to devour the world," who "aren't primarily defined by their desire to love or be loved—or even to be especially lovable—these are sublimely stubborn women, frequently at odds with themselves and always at odds with their times," who are on quests. We love their list (Sontag, yes) but since they missed quite a few of our favorite literary heroines of 2012, we couldn't help taking the opportunity to add to it. Here are our picks—feel free to add yours in the comments.
---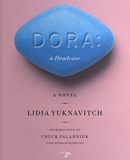 Ida (Dora: A Headcase, Lidia Yuknavitch)
17-year-old Ida is a modern reincarnation of Freud's famous bisexual case study Dora, whom our most famous shrink deemed "hysterical." Ida may be a bit "hysterical" too —but she's so many more things: raunchy, irreverent, filled with the desire to strip naked in the middle of "Nordfucks" or shave her head, sidekicked by a beautiful gang of weirdos. Plus, she's recording everything in her punked-out Dora the Explorer purse. "I want to create new girl myths," Yuknavitch said of the book. It's about damn time someone did.
---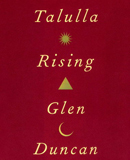 Talulla Demetriou (Talulla Rising, Glen Duncan)
We fell under Glen Duncan's spell in last year's deliciously violent, smart-as-hell The Last Werewolf, which left us with Talulla, grieving for her dearly departed Jake, living as the actual last werewolf in the world—until such time as she gives birth to her baby, of course. Warm caring mother and bloodthirsty man-killer all in one, our Talulla. She also kills vampires.
---
Julia Severn (The Vanishers, Heidi Julavits)
"The story I'm about to tell could be judged preposterous," Julia begins, "...this is not just a story about how you can become sick by knowing other people. This is a story about how other people can become sick by knowing you." Julia is a student at an elite grad program in "integrated parapsychology"—that is, she's a psychic, vying with her classmates for the attentions of their mentor Madame Ackermann. But things go awry, and awrier, and Ackermann winds up launching a full-scale attack on Julia's mind, which leads her stumbling away on a scrambled search for her mother, who killed herself when Julia was a baby. Thrilling and witty, we'd follow this psychic detective anywhere.
---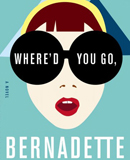 Bernadette Fox (and Bee Fox, too) (Where'd You Go, Bernadette, Maria Semple)
This hilarious novel was one of the bright spots of our year, partly due to the charm of Semple's characters, their lives assembled for us through letters, emails, grade reports and ephemera. Bernadette is opinionated to a fault, she's the bane of the other snotty private school mothers, she's a MacArthur-certified genius—but she's also more than slightly agoraphobic, and more than slightly missing. You'll want to get her back, just so you can have more of her.
---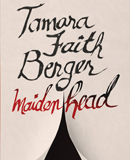 Myra (Maidenhead, Tamara Faith Berger)
This coming-of-age story follows the volatile sixteen-year-old Myra, standing on the edges of a family about to collapse, eager to lose her virginity to an older man she meets on the beach, eager for everything, every experience at once. Myra's confusion, her passion, her need for possession and to be possessed, make this novel an incredible read, finding its place, as Sheila Heti (who should know) wrote, "somewhere between the wilds of Judy Blume, Girls Gone Wild, and Michel Foucault."
---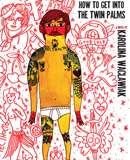 Anya (How to Get Into the Twin Palms, Karolina Waclawiak)
Oh, how we loved Anya, her constant desire for reinvention, her casual creepiness, her dreams of acceptance in a culture twice-removed from her own, the ashy world she sees in between her dark blinks. We want to play bingo with her, and buy her new sheets.
---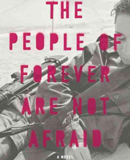 Yael, Avishag, and Lea (The People of Forever are Not Afraid, Shani Boianjiu)
Yael, Avishag, and Lea are just like you and your high school friends -- bound by conflicting, overlapping loyalties, embroiled in years-old arguments, engaged in gossip and one-upping, a pack against the world. Except they're not just like you, because they're soldiers in the Israeli Defense Forces, with both their toughness and their vulnerability on brutal display at every moment. You will love them (even as you sometimes hate them) for it.
---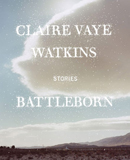 Claire Vaye Watkins (Battleborn, Claire Vaye Watkins)
Um, can we just say Claire Vaye Watkins? She's not a character (except when she is, and that's a big except), but her incredible talent fills every page of this raw, wild, soaring debut. She may be the coolest real-life literary lady we've discovered in quite a while.
---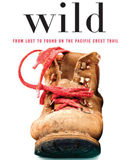 Cheryl Strayed (Wild, Cheryl Strayed)
Speaking of real-life women. We've already gushed over this book and Strayed more times than we can count, so we'll just say this: in this memoir, Strayed reminds us what we're capable of—as women, as people, as the damaged—and everyone needs a little reminder of that every once in a while.
---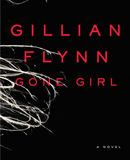 Amy (Gone Girl, Gillian Flynn)
In the interest of not giving anything away to those who haven't read this one yet, we'll just say this: we didn't always like Amy, but damn, did she knock our socks off.
This post also appears on Flavorpill, an Atlantic partner site.