Because women make less than men, not because they're biologically risk-averse
Stephen Hird/Reuters
Read almost any article about personal finance for women and you will find variations on the idea that the ladies find investing scary, intimidating and fail to appreciate the need to take chances to maximize their potential monetary gains. Think of it as "Men are from the Stock Market, Women are From the Passport Savings Account" view of life.
Take, for example, this snippet from Prudential Financial's recent survey "Financial Experience and Behaviors Among Women." Women, the study proclaims, "focus on the family, but their risk aversion may be putting their families' financial health at risk." A solid majority of women, the report adds, "see themselves as savers rather than investors."
Sounds like an intriguing finding. But how, then, to account for the fact that Prudential's own research found a majority of men—though not quite as many as women—also see themselves as savers rather than investors?
According to Julie Nelson, the chair of the economics department at the University of Massachusetts, Boston, the idea that men are more risk-taking and women are more conservative is pervasive, and one of the reasons more than a few people believe the financial crisis could have been avoided if only more women were in charge at Wall Street banks. "The background belief is so strong, that people don't question it," Nelson said.
Related Story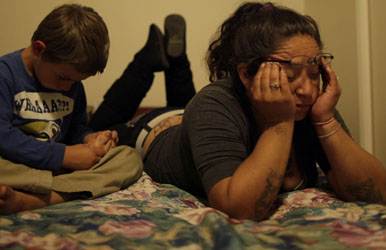 Nelson released a working paper reviewing two-dozen papers purporting to demonstrate that women were much less likely to take a financial or gambling risk than their male counterparts. Her analysis revealed that most of the published research did not demonstrate what it purported to show. Instead, the authors of the studies evaluated by Nelson made much hay out of small differences between the sexes in their attitudes towards taking chances, while ignoring or downplaying much more common overlaps between them.