A female former employee describes working in "a frat on steroids."
Brendan McDermid/Reuters
Goldman Sachs has released its annual list of promotions to partner and managing director, and, not unusual for them, women represented only 14 percent of inductees into the highly lucrative lifetime partner positions. Jordan Weissmann's recent post here at The Atlantic, "Why Don't More Women Get Promoted at Goldman Sachs?" examined research by economists that sought to explain societal reasons why women in business don't make as much as their male peers. According to this research, Weissmann reported, children are largely responsible for the gap: "family obligations were in fact a huge part of the reason why females have so much trouble climbing the elite corporate ladder."
But Forbes's Helaine Olen raised another possibility: Perhaps Goldman (and other banks) discriminate against their female employees either overtly, through promotions, or through fomenting an atmosphere that makes it harder for women to do their jobs. Weissmann updated his post to acknowledge this possibility, noting that the gender discrimination case against Goldman is making its way through the courts as we speak.
In the go-go 1990s, I worked at Goldman Sachs. It was my second job out of college, one where I hoped to leverage my honors economics degree from Brown and make enough money to support my career as an aspiring writer. Unlike many of my Ivy League peers, I wasn't a rainmaker in the middle of the action. I worked as an editor in the Equity Research department—basically a disposable position that could be (and was) filled by any number of English majors who could pick up financial lingo. We were cogs in the wheels of Goldman's award-winning research department, where analysts made investment predictions in their specific industries (e.g., mining, pharmaceuticals, retail stores, etc.) and stock recommendations—buy, sell, hold—while we editors made sure all their quotes were grammatical and that they followed a prearranged style set both by the house and by industry journals such as Institutional Investor.
Related Story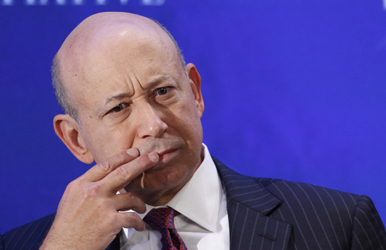 Obviously, this was a while ago, and memory can be faulty. But much sounds familiar to me in the gender discrimination case accusing Goldman of "hostility and marginalization" in equal pay and promotion. It cites an incident in 1997—my era—where one of the plaintiffs alleged she was sexually assaulted by a colleague after a Goldman-sponsored outing to a topless club—yes, topless club, yes, Goldman-sponsored. Those facts are not in dispute, and no one who has not been inside this world has any idea how normalized this misogynist culture is, especially for a firm like Goldman, which has always prided itself on its "classy" reputation.