What I Learned From Hiring a Love Coach
Wear heels, harness your "feminine energy," and other lessons that were difficult to take seriously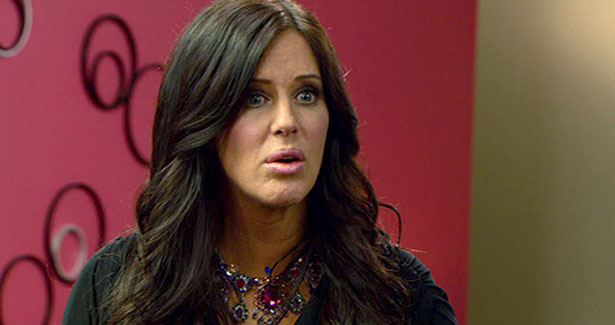 Bravo
"I'm working with a love coach," my friend Jane tells me while taking a sip of wine.
My skepticism is palpable.
"She's not a 'love' coach," Jane clarifies. "She's a relationship expert who provides tailored advice to a handful of clients."
For several hours, I cajole Jane into telling me everything about her guru. I learn that Caroline the coach is approximately our age (early 30s), self-trained, and currently single, which makes her an earnest, if questionable, adviser.
Although I worry about Caroline's lack of credentials, Jane speaks highly of her, and in this era of information overload, a strong personal recommendation goes a long way. Besides, there's no central database collating information on coaches.
(As I would later learn, Caroline deflects criticism of her unwed status by claiming that she's in the trenches with her clients; she says singlehood makes her approachable and knowledgeable.)
By the end of dinner, I've decided to give Caroline a shot. I've hired therapists, acupuncturists, and personal trainers: Why not throw a relationship expert into the mix?
***
Caroline and I begin our relationship over the phone, and red flags instantly appear. Her cutesy "honeys" speak volumes about her approach to communication. I soon discover that, in addition to dissecting my psyche and charging as much as a PhD, Caroline intends to transform me into a relic from the 1950s. She implores me to wear dresses, high heels, and bright lipstick and seems concerned by my confidence and professional ambition.
Related Story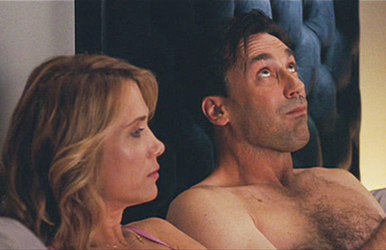 She and other love coaches seek to cultivate women's "feminine energy," which Caroline likens to lightheartedness and openness. In the back of my mind, I hear the voice of my mother—an affectionate southern woman who's begged me to soften up since I was a little girl mimicking my three big brothers. This line of guidance makes me feel defensive. Why should I change? And haven't we evolved beyond traditional gender roles and delineations?
One evening, I meet Caroline at her midtown office. We've agreed to spend the session reworking my Match.com profile, but I mention that I have a blind date following our meeting. I'm seeking advice and encouragement, but Caroline unleashes a blow when she asks me whether I plan to speak to my date the same way I talk to her.
I nod.
"You have this way of communicating that's...a little aggressive," she says. "It's very masculine energy."
Already frustrated by advice that seems antiquated, I am astonished when Caroline suggests that I talk to my date as though he were a seven-year old girl. I decide to stop working with her. I realized later that what I needed in that moment was a cheerleader, not a coach.
***
Why hire a dating coach in the first place?
For years, I met guys organically—through school, friends, or out and about—but as time went on, the pool of single, age-appropriate men began dwindling, and avenues I'd formerly used lost effectiveness. I tried online dating, went to and organized singles mixers, and asked my friends to set me up, but I eventually confronted the fact that relationships—and the way we enter into them—are changing.
I'm not alone in sensing this shift. Writing for The Atlantic, Kate Bolick addressed a new scarcity in which successful women lack viable male counterparts. Bolick explained that "marriage-minded" women are increasingly forced to choose between "deadbeats (whose numbers are rising) and playboys (whose power is growing)."
A rash of books, TV shows, and services have arisen to help people navigate the new relationship terrain, with advice spanning the spectrum. Bravo TV's wheelhouse includes two shows about relationship experts—Millionaire Matchmaker and Miss Advised—and ABC is preparing to air the 17th season of The Bachelor. These shows command sizeable audiences despite their nominal success in creating couples. All of Bravo's romantic experts are currently single, except for Julia Allison of Miss Advised, who credits a coach for helping her find love, which tells me that people sometimes value camaraderie more than guidance.
Two Manhattan writers in their late twenties co-authored a guide that rejects conventional advice espoused in The Rules—a self-help book that encouraged women to take a passive approach to dating. The authors of The Gaggle dismiss traditional principles and encourage singles to embrace the "ambiguous post-dating world." They're of the view that casual sex, group hangouts, and aimless text messages can lead to fun, happiness, and satisfying relationships.
Conventional coaches tend to disagree with the last idea. Nancy Slotnik, author of Turn Your Cablight On, concedes that, "the world has changed such that interactions between men and women are more ambiguous," but she insists that "dates, as a general rule, still precede relationships." She encourages her clients to "be clear on what they are looking for in dating and settle for nothing less. Accepting the low-hanging fruit is a recipe for mediocrity in life."
My single girl friends and I routinely debate these issues when making plans. They want to get manicures, go to art galleries, and check out swanky hotel bars. I do, too, but I also want to meet guys, so I suggest throwing sports bars into the mix and generally avoid traveling in a gaggle of women.
I've come under fire for thinking too strategically, which Slotnick says is unsurprising. There's a stigma, she says, to focusing on one's love life, even though we "we put time, effort, and strategy into every other big goal in life, including career goals, athletic endeavors, weight loss goals, and financial planning." Why not do the same with personal relationships?
What these books and shows have in common is that they offer a set of rules and guidelines for how to find romantic happiness. This is what Caroline tried to do, as well, and while I resisted her urgings to wear high heels, I appreciated her focus on relationship proactivity. If nothing else, harnessing control of one's love life provides energy to a cause that can feel overwhelming. Although we didn't jibe—Caroline's outlook was too traditional for me—I learned valuable lessons about what I don't want and what I won't sacrifice for companionship.