What Happens to Entertainers Who Do What Chris Brown Did?
When successful athletes, musicians, or actors commit acts of abuse, sometimes their careers are derailed—and sometimes they're barely interrupted.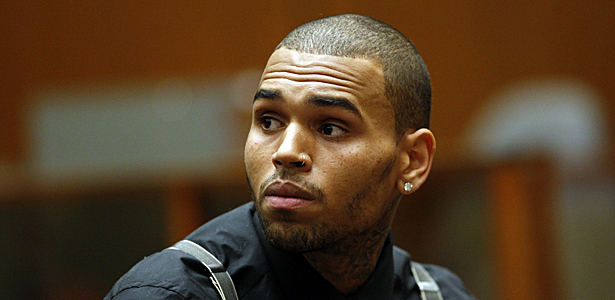 The old, ugly Chris Brown question was resurrected this week after a nasty Twitter showdown earlier this week between Brown and comedy writer Jenny Johnson: Is the music-buying, news-consuming public turned off by Brown's history of verbal and physical violence? Johnson, a frequent critic of Brown's behavior, called him a "worthless piece of shit" and Brown retaliated in hateful, distastefully graphic fashion—raising the question anew.
Related Story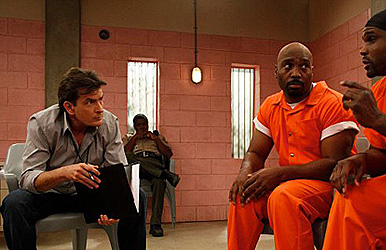 It's impossible to know whether Brown's name will ever fully lose its association with brutality toward women, though his personal brand has clearly recovered enough to earn him two Billboard No. 1 albums and a Grammy in the years since. But with other public personalities like Johnson still very publicly denouncing Brown as an abuser more than three years after the fact, it's clear some consumers and audiences still think of Brown as the angry perpetrator who sent a battered Rihanna to the hospital with bruises, a split lip, and several bite marks.
Is history an indicator of what's to come for Brown? Maybe. Here's a look at a few other famous storylines that resemble Brown's: successful entertainers who put their own popularity in serious jeopardy with high-profile scandals involving violent, physical domestic abuse. Some careers recovered; others never did.
Sadly, this is just a tiny sampling of the many, many widely reported domestic-abuse cases among actors, athletes, and musicians.
---
CHARLIE SHEEN
In 1996, Charlie Sheen was arrested for alleged battery of his then-girlfriend, Brittany Ashland—whose subsequent lawsuit claimed that Sheen had grabbed her by the hair, slammed her onto the marble floor of his home, knocked her unconscious, then forced her to strip and dispose of her blood-stained clothes. Sheen also allegedly threatened to kill her if she spoke up about the attack. And in 2009, when Sheen was 44, he was arrested again on Christmas on charges of second-degree assault, menacing, and criminal mischief after a dispute with his then-wife, Brooke Mueller.
Sheen, in the years between 2000 and 2011, starred in two hit TV shows, first the final two seasons of Spin City, then eight seasons of Two and a Half Men. In 2010, he was the highest-paid actor on television. It wasn't until a series of bizarre, megalomaniacal interview appearances in 2011 that the actor's stock began to fall: In the coming months, after increasingly erratic behavior and offensive public remarks, he was fired from CBS's Two and a Half Men. In 2012, however, he landed a starring gig on FX's Anger Management, which has been renewed for 90 more episodes.
---
BOBBY BROWN
Singer Bobby Brown was in something of a career slump when he was arrested in 2003 for allegedly slapping his then-wife, singer Whitney Houston, across the face with his right hand, leaving her with a lip laceration and a bruised cheek. His latest album, 1997's Forever, had failed to garner sales anywhere close to those of his late-'80s efforts and his work with New Edition.
After his marriage to Houston ended in divorce in 2007, Brown saw a resurgence in productivity. In 2005, he had lent vocals to a Damian Marley track; by 2010, he was collaborating with Macy Gray. Earlier this year, his fifth album The Masterpiece peaked at No. 41 on the Billboard R&B Albums chart.
---
TONYA HARDING
In 2000, Tonya Harding was attempting a return to professional figure skating after being banned for life in 1994. But that February, she was arrested on a charge of domestic violence against her live-in boyfriend, Darren Silver. According to police reports, Harding hit Silver with a hubcap and punched him repeatedly.
The former Olympian's comeback was all but derailed. She later resurfaced—briefly—in professional boxing.
---
MIKE TYSON
Professional boxer Mike Tyson and his actress wife Robin Givens divorced in 1989 after just one year of marriage. Givens had admitted in a televised interview in late 1988—with Tyson by her side—that she was frightened of her husband, telling Barbara Walters that "he shakes, he pushes, he swings." Days later, police were summoned to their New Jersey home after Tyson hurled furniture out the window and his wife and her mother fled.
Tyson's 1989 domestic dispute was followed by something of a personal and professional implosion, though it's unclear whether Tyson's marital troubles were the cause or a symptom of the problem. A year later, Tyson lost his world heavyweight boxing title in an upset, and was sentenced to a decade in prison on a rape charge. Later in the 1990s, however, Tyson returned, somewhat successfully, to pro boxing.
---
MEL GIBSON
In 2011, Mel Gibson was sentenced to three years of probation and a community service requirement after his ex-girlfriend, Russian musician Oksana Grigorieva, came forward with allegations that Gibson had broken two of her teeth and given her a black eye in early 2010. She dropped the charges in 2011, but one of several leaked audio tapes of Gibson's tirades also included an admission that he had punched Grigorieva while she was holding their daughter.
Amid a flurry of anti-Semitic and misogynistic comments coming from Gibson's public appearances and leaked tapes, an assault accusation certainly didn't help the actor's already-flailing career. His next stints in front of the camera—in 2010's Edge of Darkness and 2011's Jodie Foster-directed The Beaver—were massive box-office failures, and would-be co-stars pulled the plug on their slated collaborative projects with Gibson.
---
TOMMY LEE
In 1998, the then-35-year-old Mötley Crüe drummer Tommy Lee was arrested in Malibu, California, for kicking his wife, actress and Playboy model Pamela Anderson Lee, while the couple's infant son was in her arms. Anderson Lee filed for divorce, and Lee was sentenced to six months in jail. He served four months. Anderson and Lee would then reunite a decade later.
Lee, during Mötley Crüe's early-2000s hiatus, enjoyed a moderately successful career as a solo artist and a collaborator with other artists. His career hit an upswing again in 2005, when his greatest-hits album with Mötley Crüe, Red White & Crüe, went platinum and their subsequent reunion tour sold out arenas from coast to coast.
---
O.J. SIMPSON
In 1989, NFL star-turned-actor O.J. Simpson was arrested on a charge of spousal battery involving his estranged wife Nicole Brown; the encounter left Brown with visible bruises on her face. They divorced in 1992.
Simpson's career as a sports commentator and actor thrived despite his troubled personal life: He appeared regularly on Monday Night Football broadcasts and appeared as the lovable Officer Nordberg in all three films of the successful Naked Gun crime-comedy trilogy. It wasn't until his high-profile murder investigation in 1995 that Simpson's fame turned to infamy.
---
SEAN PENN
Sean Penn was charged with felony domestic assault during his four-year marriage to to Madonna. He allegedly struck her in the head with a baseball bat during a bizarre nine-hour standoff—an encounter that sent her to the hospital for X-rays. In 1989, Madonna dropped criminal charges of assault against Penn, and the couple divorced later that year. Stories of further abuse surfaced later.
Penn has been nominated for five Academy Awards since then, with two Best Actor wins.