Toward a Working Definition of 'Bro'
A recent Craigslist posting provides clarity to a murky subject.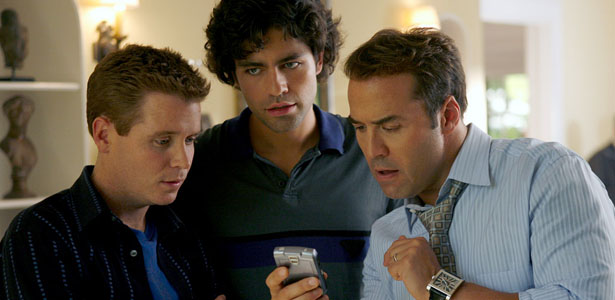 HBO
The word "bro" has been around for a while now. Yet despite its longevity, there is no universally accepted definition the term. Are bros chill guys who just wanna have fun, or obnoxious dudes who can't string a sentence together? Must they play lacrosse? Is membership in a fraternity required to be considered a bro?
This week, two residents of Washington, D.C. (possibly these guys?) offered their attempt to define the term. A Craigslist posting called "$800 Seeking Renaissance Bro to Assimilate into Existing Bro Community (Mt. Vernon Square, DC)" provides this exacting explanation of what it means to be a bro:
Let us define the term bro. We're not the "bro" you see on MTV, or any "bro" you see wearing Ed Hardy/Affliction T-shirts. We're not bros with Nantucket red shorts, boat shoes, and croakies. We're not the Magic The Gathering/D&D Bros. We are just sensible guys that enjoy immature forays on weekends and intellectual box socials on weekdays. We enjoy the outdoors and traveling. We read a lot of books and discuss the best way to layer the contents of a BLT. We're not all fart jokes and dildo-hats though. We both have legit 9-5 jobs, graduate degrees, and high levels of general awareness. We have a strong group of bros (approx 30-45 across the eastern seaboard) that come in and out on a regular basis throughout the week/weekends for Monday/Thursday night football, movie night, or bro dinners at sick steakhouses. I know this is a lot, and there is no way I can cover all areas of our bro community, but I hope this weeds out some of the unsavory "bros" out there.
So, bros are immature, intellectual, jet-setting, social-butterfly foodies. Got it.
(The original post has been removed from Craigslist, but you can read the full text in the screenshot below.)