The Problems With Policing Sexism on Twitter
India has started arresting men who abuse women on the social network. Is this a triumph against misogyny or a threat to free speech?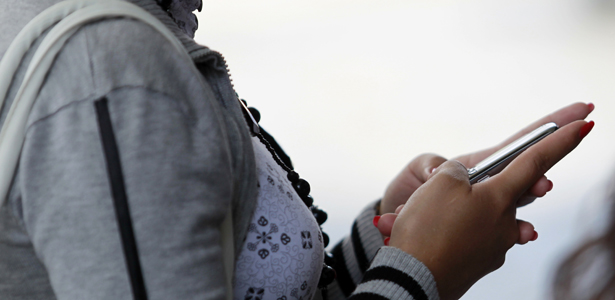 Jorge Silva/Reuters
In mid-April this year, Indian writer and activist Meena Kandasamy attended a beef-eating festival. Then she tweeted about it. In two hours, she got over 800 abusive tweets. Kandasamy, who lives in the southern Indian city of Chennai, was threatened with rape, acid attacks, and being burnt alive. She was called a whore, slut, and terrorist. "Bloody bitch, you should be gang raped and telecasted live (sic)," tweeted one persistent abuser. Another, an Indian professor living in the U.S., threatened to fling acid at her. On an average, Kandasamy claims she gets about 30 to 50 abusive tweets every day. "The idea is that an independent, thinking woman should not make her voice heard," she says.
Women-hating on Twitter is not peculiar to India. Earlier this year, women around the world shared vitriol they received on Twitter—threats of rape, torture and assault—under the trending hash tag "Men call me things." Still, Indian women are particularly vulnerable because the country remains deeply patriarchal. Indian women tweeters say that men may be abused, too, but not with such vehemence. "My male colleagues are accused of being political stooges, but I am called a whore, slut, or concubine," says Smita Prakash, a Delhi-based editor at news agency Asian News International, with more than 25,000 followers on Twitter.
Mumbai-based author and popular tweeter Kiran Manral started a blog against child sexual abuse in April 2011. Immediately, she got tweets claiming she was "destroying Indian culture" and distributing child pornography. Some followers sent her links to porn. One male tweeter boasted that he knew her address, and threatened her family.
Related Story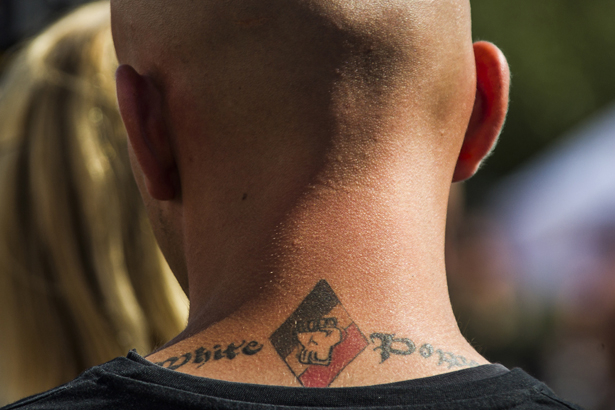 Why not simply ignore the trolls? Women tweeters say it's not that simple. "Tweeters are hydra-headed," points out Manral. "Block one person, and another surfaces." Harini Calamur, a Mumbai-based film-maker and prolific tweeter, recently tweeted against the ban of an essay that offended right-wing Hindus. She was then persistently abused by a troll who tweeted, "Will you accept anyone speaking of your parents' sexual intercourse?" and went on to talk in graphic detail about her parents' sex lives for several hours.
The effect of all this misogyny? A quasi-censorship. "Talk about domestic issues and everyone is happy," says Prakash. "Talk about politics or religion and there will be a whole brigade of male abusers who think women should stay in the kitchen. Many women I know, especially in the media, have either left Twitter or stick to safe, dull topics." Confirms Manral, "I have stopped tweeting on political issues because it's simply not worth the trouble. I have a family; I cannot have people on the net making up stories about me."
Unfortunately, recent solutions to this abuse may create censorship of a different kind. On October 22nd, Chennai police arrested two men under the controversial Section 66A of the Information Technology Act, in what may be the first action of its kind against Twitter abusers. The men had allegedly tweeted abuse at popular singer Chinmayi Sripada. Sripada's mother, T Padmhasini, says she also received several death threats before being forced to go to the police. The contentious law prohibits messages sent via a computer or communication device that are "grossly offensive, have menacing character or cause annoyance, inconvenience, danger, obstruction, insult, injury, criminal intimidation, enmity, hatred, or ill will."
None of these fuzzy terms is defined, and that is precisely the problem, say cyber experts. Pranesh Prakash, policy director of the Centre for Internet and Society, a Bangalore based organisation which works to defend Internet rights, said in a local paper, The Telegraph, "The section is clearly in violation of the constitution, which guarantees freedom of speech." A week or so later, on October 30th, another tweeter was arrested under Section 66A. His crime: tweeting allegations that the son of Indian Finance minister P. Chidambaram was corrupt. The man had only 16 followers, but now faces up to three years in jail.
Indian cyber watchers are now alarmed that the catch-all section may be used to silence any dissent against the government, or by religious groups desperate to take offence. Their fears are well grounded. In August, after riots in the eastern state of Assam, the Indian government blocked the Twitter accounts of several journalists and right wing groups, and deleted hundreds of Facebook pages.
Chef and popular tweeter Madhu Menon receives plenty of graphic abuse himself, but prefers to simply ignore or block abusive tweeters. "I've always opposed laws that use words like 'grossly offensive' and 'menacing nature', especially in a country that loves to take offence at the smallest things," he says. "Yes, some of those tweets can be cruel and offensive, but I'd rather have that than the kind of vague, malleable definitions that our IT laws currently use. If people are being threatened with rape or assault, there are other criminal laws to take care of that."
Counters Debarati Halder, a lawyer and founder of a counselling centre for cybercrime, "The section needs to stay, because it is the quickest, easiest way to stop abuse against women. But the police need to realize that freedom of speech is also guaranteed under the Constitution."
Calamur, Manral, and most bruised women tweeters agree that Twitter has given them far more than it has taken away, in friends, connections and a vibrant virtual community." I would rather be abused every day than freedom of speech online be curbed in any way. I don't support Section 66 at all," says Calamur firmly.
"I would like Twitter to put some kind of filters in place," suggests Prakash. "At present I can't see troll tweets if I block the user, but others who go into my 'mentions' can do so, and read the graphic abuse, which is disturbing."
Twitter CEO Dick Costolo recently pledged possible new measures to eliminate "hate speech," including hiding tweets from users without a bio, or very few followers. But this may make little difference, as hate speech is defined as hatred against race, color, sexual orientation and ethnicity, but not against women. "'Fuck off, bitch!' will still be considered humor," says Calamur, wryly.