A Rise in Female Breadwinners Does Not Mean Gender Equality Is Inevitable
Regardless of economic status, women still take on far more childcare responsibilities than men.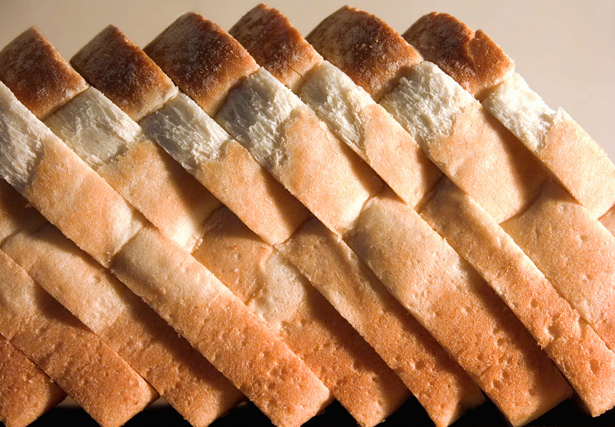 The term "breadwinner" originated in the 19th century as a celebration of husbands and fathers who provisioned their families, contrasted with wives and mothers as mere "dependents." How interesting that emphasis on female breadwinning plays such an important role in the case made by journalist Liza Mundy, among others, for women's inevitable economic triumph.
Historical experience suggests that winning bread is not all that she cracks it up to be. Many women can't afford much beyond a tasteless white loaf. And many mothers devote a substantial share of their earnings to the support of their children because neither their fathers nor the rest of society is providing much assistance.
Of course, making money is important. Ask the women and men who lost their jobs when Hostess Brands, maker of the iconic Wonder Bread, recently chose to liquidate, or those unable to find a job in today's high-unemployment economy.
Of course, increases in women's paid employment have contributed enormously to their economic, political, and cultural empowerment. Most of the feminist academics (like myself) that Mundy refers to as the Fempire embody this trend, even as we try to document it.
Of course, the women gaining the top educational credentials they need to move into higher-paying occupations represent the cutting edge of a sustained threat to complacent sexism.
But the gains delivered by increased breadwinning for women have often proved uneven and insufficient, falling short of somewhat romantic expectations.
As my fellow Fempire member Philip Cohen documents, women's participation in paid employment has leveled out in recent years, and the female-dominated occupations that are predicted to grow rapidly in the near future represent a relatively small proportion of the labor force.
Further, many of these jobs pay badly. The two occupations projected to grow most rapidly between 2010 and 2020, home health aides and personal care aides, typically earn less than $21,000 per year. A new book I have edited, For Love and Money: Care Provision in the U.S, documents the negative consequences both for women workers and for those they care for.
Women will almost certainly continue to enter more highly credentialed jobs in health care and elsewhere, but many women have been, and will continue to be, left behind. Increased inequality in women's earnings undermines political solidarity and doesn't bode well for any feminist agenda that hopes to include women without advanced degrees.
What many women have in common is a tendency to combine breadwinning with caregiving. As we show in For Love and Money, many women tend to enter caring occupations. Cultural norms still assign women more responsibility than men for the care of children, the sick and the elderly, and the market-oriented economy doesn't reward such care very generously. Virtue is assumed to be its own reward.
Even women who earn far more than their husbands have a hard time persuading them to take more responsibility on the home front. They tend to reduce their domestic burden by devoting their own earnings to the purchase of substitutes for the services they once provided, such as child care and meals out.
Further, major changes in family structure have altered the relationship between breadwinners and dependents. Mundy points enthusiastically to the increased percentage of wives who earn more than their husbands, from 23.7 percent in 1987 to 38.3 percent in 2010.
What she doesn't note is that the percentage of adults who are married has declined over time, reaching a record low today (with barely more than half now in that category). While cohabitation has taken up some of the slack, adult men and women are almost certainly less likely to pool their income than they were in 1987.
Partly as a result, mothers are more likely than ever to be the sole source of economic support for their families. The percentage of children raised by single parents (mostly mothers) has increased steadily over time, and the latest available Census data showed that only about 42 percent of single parents received the full amount of child support that they were due in 2009.
Acknowledging the persistence of some unpleasant obstacles to gender equality, Mundy suggests that they are "more likely the last artifacts of a vanishing age rather than a permanent figuration."
No, they are neither vanishing, nor permanent. They are just, well, persistent. So while the cheerleaders urge us on to inevitable victory, the rest of us really need to keep our heads in the game.