Introducing 'The Sexes'
Welcome to The Atlantic's newest channel
Welcome to The Atlantic's newest channel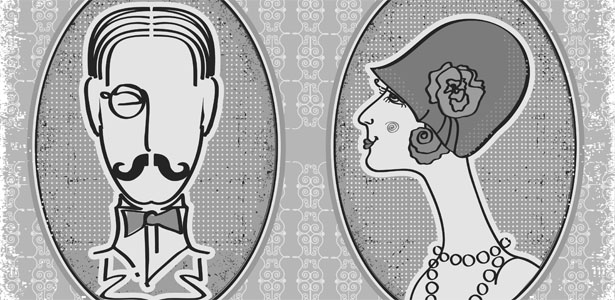 Here, in TheAtlantic.com's latest vertical, we plan to look at the way men and women interact in society today: in families, workplaces, schools, places of worship, romantic relationships, and popular culture.
Some of our posts will have a personal focus, like Deborah Fallows' reflections on how parenting has changed in the past 30 years. Others will have a wider lens, like Philip Cohen's analysis of women's share of the workforce. Some will be more serious, like a series by Karen Kornbluh on gender dynamics in the economies of nations around the world, while others will be more playful, like an upcoming story about the history of "mansplaining." But they will all aim to answer the same question: How are the roles that men and women play changing?
This is a question that The Atlantic has been asking for almost the entirety of its 155-year history. Back in 1859, the magazine published an article with a now-laughable headline, "Ought Women to Learn the Alphabet," which acknowledged the then-shocking development that married women were becoming property-owners. Just last month, we ran a piece about wives who earn more money than their husbands. You can see excerpts from these pieces, along with a range of gender-related articles The Atlantic published in between, here.
Still, this is a complicated subject area, with a considerable potential for confusion and even peril. As soon as we started talking about launching a Sexes channel here at The Atlantic, we had our own concerns about it. Let me acknowledge some of these and try to anticipate some others:
Does the Internet really need another ladyblog? No, it doesn't. There are numerous sites—Jezebel, Slate's Double X, Huffington Post Women—that have been doing excellent, energetic, important work on women's issues for years. The Sexes channel isn't competing with them. Our goal isn't to be a women's site, but rather to focus on issues that affect men and women, from the perspective of both genders. As Anne-Marie Slaughter, author of this summer's "Why Women Still Can't Have It All" and an Atlantic contributing editor, puts it in her inaugural post for the channel: "I am more convinced than ever that the only way to make the kind of change we need to allow workers to build, provide, and care for strong families is to change conditions and cultural mores for men and well as women. But men have to join the conversation—publicly, candidly, and loudly."
Why have a separate section of The Atlantic's website devoted to gender dynamics? Don't these issues fall into the already-existing channels like Politics, Business, Health, and so on? There's certainly a danger of siloing off our coverage of these topics and of sending the message that a story about women in the workplace isn't a "real" business story or that a piece about presidential candidates' marriages isn't a "real" politics story. But we're looking at it from the opposite perspective: By having a Sexes channel right alongside our Politics and Business channels, we're saying that covering these topics is essential to The Atlantic's mission; and it builds regular, robust coverage of these topics into the operations of TheAtlantic.com.
Are you really just trying to troll the Internet? Devoting an entire channel to contentious issues like gender equality, work-life balance, parenting, and sex could look that way. If we wanted to, each day we could run pseudo-provocative posts like "Is This Dress Making Us Look Fat?" or "Is Pinterest Making Us Blind?" But we're not going to do that. Our goal is to represent the changes happening around us in the world today as fairly and wisely as we can.
It's called The Sexes, but the channel is really about gender. Yeah, you got us there. The Sexes just sounded better to us.
We hope you'll follow our coverage and let us know what you think.