The Weekly Planet: Biden's Stimulus Is a Big Deal for Public Transit
Why the rescue bill is (sort of) a climate bill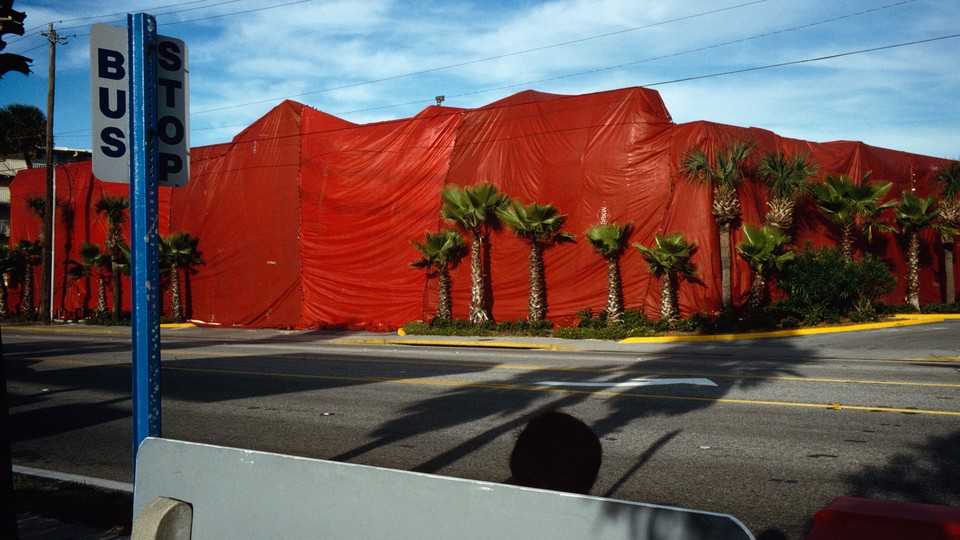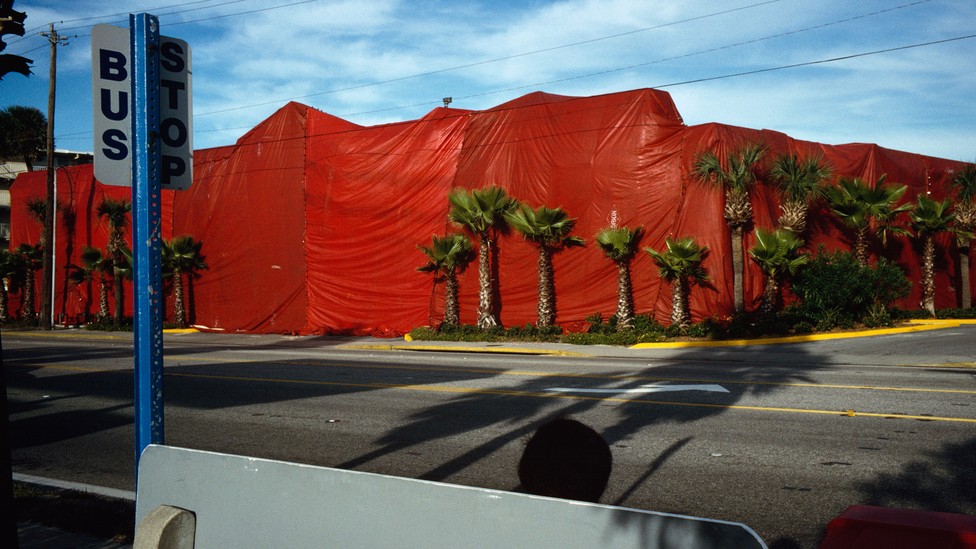 Every week, our lead climate reporter brings you the big ideas, expert analysis, and vital guidance that will help you flourish on a changing planet. Sign up to get The Weekly Planet, our guide to living through climate change, in your inbox.
---
Over the weekend, the Senate passed the American Rescue Plan Act, a $1.9 trillion economic stimulus package. The House of Representatives is poised to pass it today, and then it will go to President Joe Biden's desk.
Biden, you might remember, came into office promising to pass two pandemic-related bills. This first effort, the "Rescue" bill, is an epinephrine shot of cash into the economy's leg. It contains the infamous $1,400 checks, beefed-up unemployment insurance, and a new child-care benefit. The second effort, the "Build Back Better" bill, is meant to overhaul American infrastructure, manufacturing, and all the physical stuff that underlies the economy. (No big deal.) That bill is only beginning to be drafted.
In the past, when I've written about Biden's "climate bill," I've meant that second bill. And it may seem like the rescue bill, which is mostly about the economy, has little to do with climate change.
That's wrong. In little-noticed ways, the rescue bill is going to reshape several areas of American climate policy. It will revive a number of crucial, pandemic-hammered institutions central to the country's climate response. More important, it shows how the prevailing atmosphere of American governance has shifted.
This isn't to say it's a climate bill, per se. But it is part of the broader climate agenda being advanced by the Biden administration.
First, the bill devotes $30.5 billion to public-transit agencies. "COVID has really decimated transit ridership, and that has eaten a huge hole in agencies' budgets," Ben Fried, the communications director at the think tank TransitCenter, told me. Including the latest bill, Congress has spent $60 billion on transit over the past year, money that has been key to keeping the agencies solvent, Fried said. "If they didn't get funding, then transit would have faced existential peril at the end of last year." In Washington, D.C., for instance, the local Metro system was contemplating eliminating weekend service and permanently closing 19 stations. The new bill is enough to support agencies' daily operations into 2023, he said.
Perhaps this is self-explanatory, but a flourishing public-transit system is inseparable from a national climate policy. There is no path to a decarbonized American economy that doesn't include a larger, more prominent role for public transit.
That's because mass transit lessens our reliance on carbon-spewing cars. Private passenger cars and light trucks account for nearly a fifth of the country's carbon pollution—and electrifying cars alone isn't enough to zero that out. As the reporter Alissa Walker has shown in California, even if residents only used electric cars, and the state's grid transitioned to 75 percent renewable electricity, Californians would still need to drive 15 percent fewer miles in order to meet the state's climate goals by 2050. Costa Samaras, an engineering professor at Carnegie Mellon University, has estimated that, among other changes, transit use must increase at least fivefold to fully decarbonize the U.S. transportation system.
Second, the rescue bill has quietly become an infrastructure bill. It devotes $350 billion to supporting state and local governments. These funds, initially proposed to plug COVID-19-created holes in public budgets, in many cases now exceed those holes. So the Senate has allowed states, cities, and counties to spend that money on improving services such as water, sewage, and broadband. Because many water systems are vulnerable to climate change and must be adapted, this is de facto climate funding. The bill also contains $31 billion for tribal governments and Indigenous communities, including line items for new infrastructure, housing, and language preservation.
More broadly, the bill epitomizes the Biden administration's more forceful approach to running the economy. It shows that much of the American political establishment—from Representative Alexandria Ocasio-Cortez of New York to Jerome Powell, the Donald Trump–appointed Federal Reserve chair—is comfortable pursuing a strategy of restoring full employment as quickly as possible, even if that creates some inflation in the short term. (Congressional Republicans might seem, for now, to make up the largest exception to this consensus—except they were on board with it when Trump was president, authorizing $3.6 trillion in stimulus last year.) But even beyond that new approach, the rescue bill is about to pass for the same reason that American industrial policy is coming back into vogue: After a decade of slow growth, politicians are ready to take back the role of managing the economy from technocrats and central bankers.
Climate change, as I've written before, is a whole-economy problem. Addressing it will require replacing the chemical basis of the country's energy system with an entirely new one that is less dependent on carbon fuels. That transition will raise difficult political questions and create stark choices about the proper kind of prosperity that the U.S. should aspire to. But in a democracy, those questions are best handled by politicians. This bill shows that Democrats, at least, are more comfortable with that transition, more comfortable getting elbow-deep in the work of leaving fossil fuels and adopting a new energy system.
---
Someone Else's Weather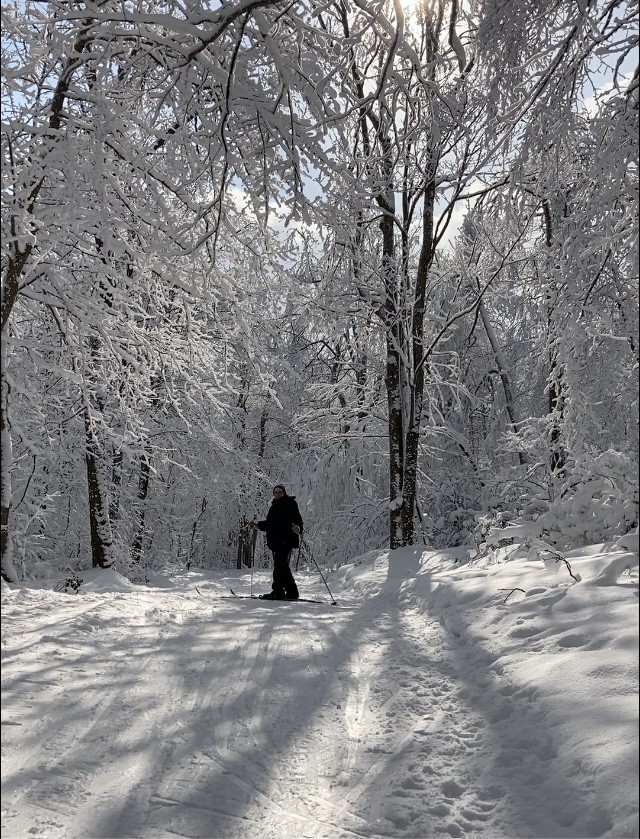 Our reader Mary Kaufman shared this photo, taken in late February, of a cross-country skiing trip in Ligonier, Pennsylvania. On Monday, the National Oceanic and Atmospheric Administration said that last month was the coldest February in the continental U.S. since 1989.
Every week, I feature a weather photo from a reader or professional in this part of the newsletter, because the climate is someone else's weather. If you would like to submit one, please email weeklyplanet@theatlantic.com.
---
3 Gargantuan Things
1. One of the strangest aspects of the climate-tech market is that two of the companies most committed to carbon removal are … internet-payment processors? I've previously written about Square's climate initiative, and  today, its competitor Shopify joined the fray. Shopify is buying 10,000 tons of carbon removal from Carbon Engineering, a company that specializes in direct-air capture. This is allegedly the largest direct-air capture purchase ever undertaken by a single company.

Carbon Engineering is the same company that's partnering with United Airlines and the oil company Occidental Petroleum to build a direct-air-removal plant in Texas. Shopify's purchase seems slated for the same facility, according to Axios. The big question here is what removing a ton of carbon will cost at this plant. Anything less than $200 a ton would be historic, allowing the facility to compete with more traditional forms of carbon offsets. Carbon Engineering says it's aiming for $250 to $95 a ton.
2. This whole newsletter was about Biden's rescue bill, but the climate bill is still taking shape. Senator Ron Wyden of Oregon, who chairs the Senate Finance Committee, said last week that he wants it to strip away the country's tax breaks for energy companies, replacing them with only three. Those three, according to CNBC: "one for clean energy, one for clean transportation fuel and one for energy efficiency."
3. The New York Times' feature on how climate change seems to be weakening the Gulf Stream depicts a complicated but very important natural phenomenon as I've never seen it before. It's quite beautiful and worth your time.
---
A Final Note
Americans are thinking about pandemic anniversaries right now; I want to end by noting a very big one for me. A year ago, I co-founded the COVID Tracking Project at The Atlantic, along with Alexis Madrigal, Erin Kissane, and Jeffrey Hammerbacher. It rapidly took on hundreds of contributors, most of whom were volunteers, growing to become something larger than any of the four of us. On Sunday, the project ended its daily data collection. The response to the closure has been very kind, and, in truth, that closure is why this edition is a day late.
But I wanted to mention the project here for one more reason. Its contributors succeeded, I think, because they were ruthlessly humble about what could be known. As its managing editor, Erin Kissane, writes, the project was conservative about drawing conclusions from flawed and limited evidence. The project also reminded me that the world is unfinished. We will need new institutions to survive this century. If some of those institutions are as temporary as the COVID Tracking Project, well, in a certain light … everything is temporary.
---
Thanks for reading. To get The Weekly Planet in your inbox, sign up here.