How to Plan a Family Around an Interplanetary Mission
For would-be parents working on the historic Voyager mission, the best time to have children was in the window between planetary stops.
Linda Spilker likes to tell her daughters that they were born when the planets aligned.
In the late 1970s, Spilker was a scientist on NASA's Voyager mission, an unprecedented effort to send two spacecraft on a tour of the solar system. The timing of the mission was exquisite. The outer planets had sorted themselves in an arrangement that would allow the spacecraft to swing from one to the next, leaning in to take pictures and scientific measurements and then swiping gravitational boosts to continue the ride. The last time humankind had an opportunity like this, Thomas Jefferson was president. Over the next decade, the spacecraft would approach Jupiter, Saturn, Uranus, and Neptune.
As she prepared for the mission, Spilker noticed a window. It would take the second Voyager spacecraft five years to travel from Saturn to Uranus. Work would be slower than usual. It was the perfect time, she decided, to have the children she wanted.
"We were in planning mode, whether it was family planning or Voyager planning," Spilker says.
In the months leading up to the planet flybys, the demands of the mission hit a fever pitch. The encounters themselves were even more chaotic. At Jupiter, the spacecraft saw storm winds swirling in the atmosphere like milk in coffee and, on its moons, erupting volcanoes and hints of a hidden ocean. At Saturn, they spotted ultraviolet auroras at the poles, high above the rings. At Uranus and Neptune, they found thick and hazy atmospheres obscuring what lay below.
And in between these moments, as the spacecraft absorbed cosmic wonders, Voyager's scientists and engineers packed all the life they could into their time outside of work.
For the public, the Voyager mission, with its shiny Golden Records and Carl Sagan's baritone musings, presented an awe-inspiring adventure, a source of inspiration. For the team working at the Jet Propulsion Laboratory, in Pasadena, California, it was that, and also a job with a paycheck, bound by the same mundane accoutrements of any workplace. Paperwork. Meetings. Unused vacation time. It filled their days, until they went home, to the parts of their lives that didn't revolve around plasma waves and propulsion systems.
In Spilker's mind, the two worlds are tangled up together. She can picture the planets dotted along the gentle curve of the Voyager mission's trajectory, and the spaces in between when her children were born. When she thinks of the final flyby, she sees her young daughters celebrating the encounter in little Neptune T-shirts.
Spilker joined Voyager in 1977, when she was 21. As a science planner, her job was to determine which scientific instruments would be studying what, and for how long, during each pass. Every instrument team wanted more time for their research, and Spilker had to negotiate with scientists, craft the schedule of observations, and hand it to the people who beamed commands to the spacecraft.
Spacecraft observations are far easier to plan than pregnancies, of course. "I knew that we had time to have kids, but you never know how things are going to work," says Sue Linick, another science planner on Voyager. Linick says she was worried not about the mission timeline, but her own. She was in her early 30s, and she wanted to have kids soon. Aiming for the gap between Saturn and Uranus made sense. She'd learned from the Jupiter encounters that flybys demanded sleepless nights, an impossible task if you have a newborn. "I wasn't planning on missing anything," Linick says.
Spilker and Linick learned they were pregnant, with similar due dates, just as the spacecraft approached the ringed planet. They weren't the only members of the Voyager team to become parents around this time—others had noticed that same tempting window. But they worked on the same floor at JPL and grew close, exchanging pregnancy advice in between shop talk. When one left the office for a doctor's appointment, the other would give her a list of questions she had forgotten to ask at her own last visit. Linick was up first. "I remember calling her up and asking, 'Okay, Sue, what was it like? How was labor?" Spilker says.
Spilker's first daughter, Jennifer, was born in 1982, and her sister, Jessica, in 1985, less than a year before the Uranus flyby. ("It was cutting it close," Spilker says.) Linick had two sons in the same years.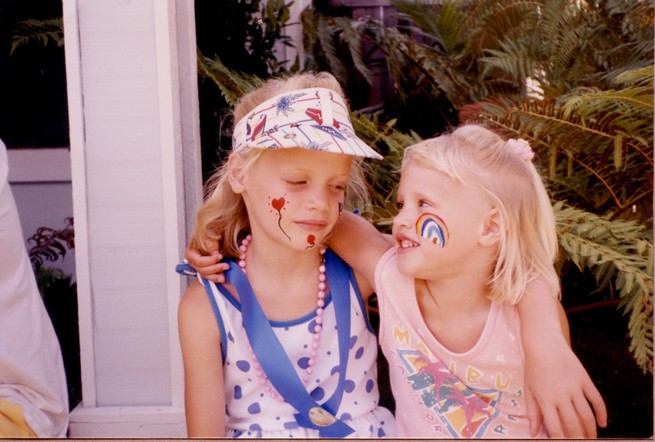 Their kids are in their 30s now, some with children of their own. As moms with young children themselves, Spilker's daughters now have a new perspective on the cosmic timing of their births. "It's understandable that she would shoot for a time in her career where things weren't as busy," says Jessica Quinn, Spilker's younger daughter, a process engineer at Marathon Petroleum.
As new moms, Spilker and Linick lost sleep over both planets and babies. After six weeks of maternity leave (and some tacked-on unused vacation time), Spilker and Linick would drop their children off at a daycare center a few minutes from JPL, an expensive but convenient option. They would pop over at lunchtime to see them, sometimes to breastfeed. After her first son was born, Linick worked part-time when the spacecraft cruised to their next destination, and switched to full time when they approached their targets.
The planets were part of life at home, too. Spilker and Linick talked about their jobs—about space exploration—as far back as the kids can remember, even when they didn't understand exactly what any of it meant. "I was always so proud that I could name all the planets in order from a young age," says Spilker's older daughter, Jennifer Raffard, who's a manager at Salesforce in San Francisco. "Just being in the family that I have and the social circle my mom has—that was just expected."
The Spilker and Linick kids attended the same elementary school and played softball together. Spilker brought her girls into the office for what was then still called Take Your Daughter to Work Day. Linick would buy her oldest son JPL T-shirts and other merchandise; she and her husband, Dave, who also worked on Voyager, had given him the same initials as the laboratory.
"The details of what it was to explore the solar system were part of our dinner table," says Justin Linick. He went on to work at JPL himself, as an engineer; he moved to Boston last month to get a doctorate in geophysics at MIT, but hopes to return to the lab when he finishes the program. His younger brother, Chris Linick, is working toward a doctorate in geophysics at the University of Texas at Austin and has a growing respect for the work needed to combine his mother's two worlds—home and science. "It took me a long time to fully appreciate what my mom did: raising a family—and she did so much for the family—being a woman in the sciences in that day, and then being a part of a historic planetary exploration mission," he says.
In the decades after Voyager, other NASA spacecraft ventured into the solar system, and a new generation of parents found themselves managing their lives around work events determined by inflexible factors such as the laws of physics. In 2003, JPL opened a new lactation room to serve the unprecedented number of mothers-to-be on Cassini, the mission to Saturn. The closest room had been in another building, and was too busy to accommodate the seven women who all gave birth that year, some just months before the Cassini spacecraft reached Saturn at last, after a seven-year journey from Earth.
"For me, the pregnancy was related more to producing a baby before I got too old than related to avoiding critical spacecraft events," says Tammy Fujii, who worked on the engineering team, and who organized monthly lunches for the new moms. "A few of us were almost 40 years old by the time we had our children." But the moms say they were relieved that their due dates didn't coincide with any major Cassini milestones.
Today, Spilker's 1-year-old granddaughter goes to the same daycare her kids did. Spilker picks her up a few times a week. Her 3-year-old granddaughter can already name the planets in her picture books, and her two-month-old grandson might be expected to do the same. For their parents, the planets are more than dangling mobiles over a crib. The Voyager spacecraft shut off their cameras in 1990, when they were posing for back-to-school photos with big smiles.
Each year, the Voyagers coasted hundreds of millions of miles away from Earth. When they crossed into interstellar space—the mysterious realm between stars, where the sun's gravity is barely a whisper—the Voyagers babies were grown. The spacecraft still work, and they still call home. So do the kids.