Puppy Sacrifice Was Widespread During the Shang Dynasty
Juvenile canines might have been a cheaper alternative to full-grown dogs.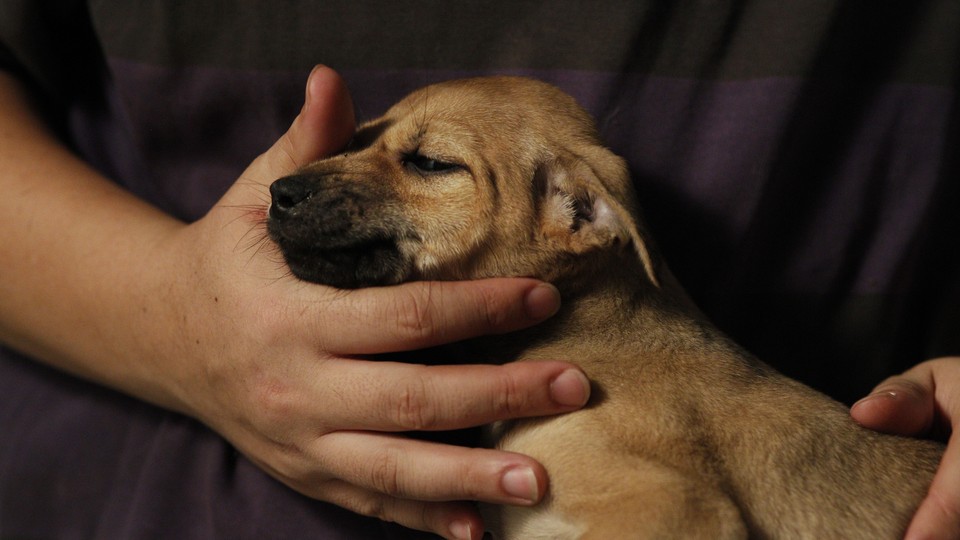 During the last centuries of China's Shang dynasty, which lasted from 1600 B.C. to 1050 B.C., ritual sacrifice was a well-oiled cultural phenomenon, rich and varied in its manifestations. Rulers and elites sacrificed animals and humans to appease spirits or the ancestors. Just as humans met their ends, dogs were often right beside them.
Now a study in Archaeological Research in Asia, published in March, shows that people from the Shang dynasty relied heavily on sacrificial puppies to accompany them in death. "Although superficially it seems like a horrific thing to kill a puppy and put it into a tomb, it's actually a window into the complex world of Shang human-animal relations," says Roderick Campbell, an archaeologist at New York University and one of the co-authors of the study.
Researchers have long known that people in the Shang dynasty sacrificed and buried canines alongside the elite. The assumption has been that these dogs were pets, ritually sacrificed after their owners' death so that the canines would spiritually accompany them into the afterlife. But Campbell and his co-author Zhipeng Li, an associate professor at the Institute of Archaeology at the Chinese Academy of Social Sciences in Beijing, say that this explanation doesn't fit their findings.
The team examined Chinese archaeological site reports and about 2,000 Shang-era graves at a site called Xiaomintun under the modern city of Anyang, China. The researchers discovered that the buried canines were predominantly juveniles. About a third of the graves contained a dead dog in a small pit dug under the coffin.