The Recurring Dread of a Paralyzing Illness
The 2018 spike in acute flaccid myelitis has peaked, but the quest to understand this debilitating illness continues.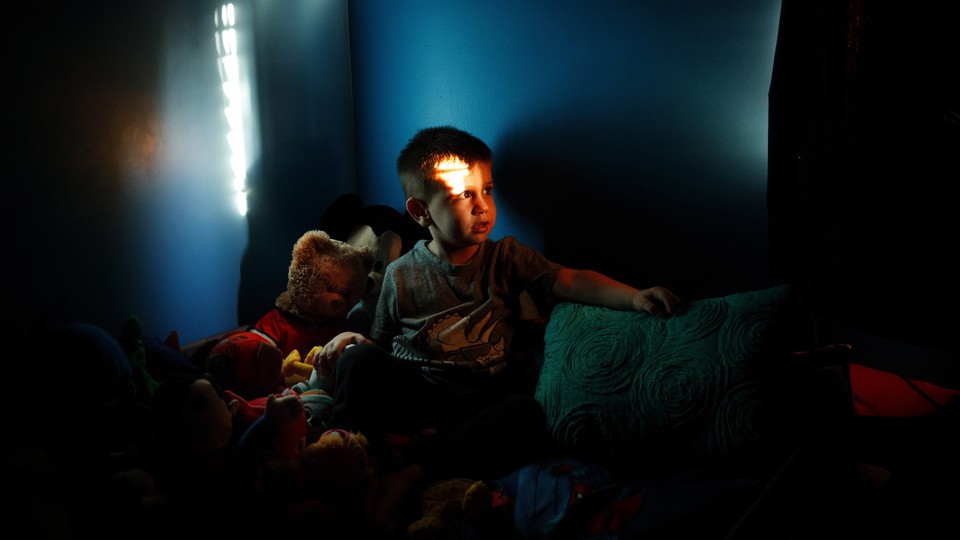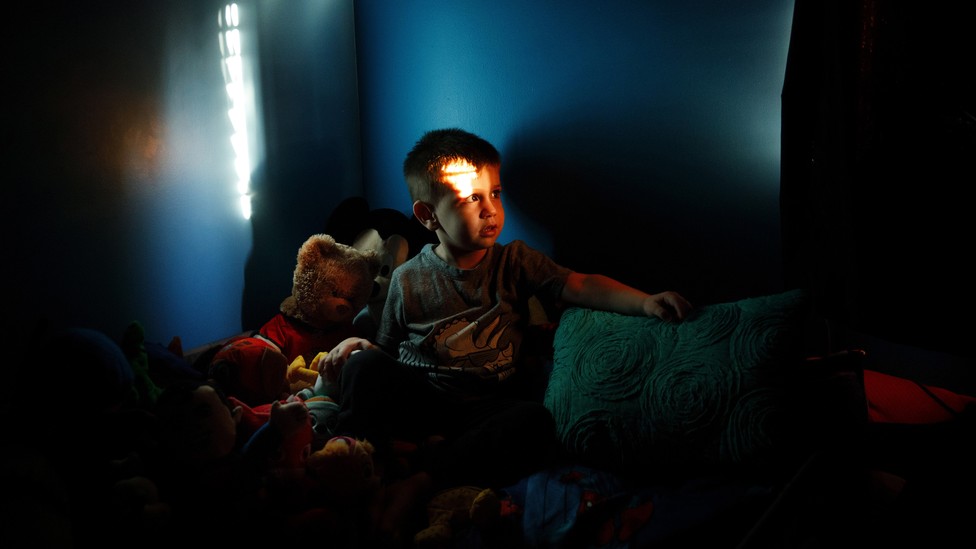 In 2014, as summer transitioned into fall, many of Riley Bove's friends, colleagues, and family members came down with a particularly nasty cold. People were off sick from work, and kids were staying home from school, so when Bove's 4-year-old son, Luca, developed some breathing problems, she wasn't especially concerned. But a few days later, Luca's symptoms took a strange turn. When he tried getting out of bed, his head flopped back down on his pillow. When he tried to grab a cup, his arm was weak.
Bove, a neurologist at the University of California at San Francisco, took Luca to a pediatrician, who dismissed the weakness as just another sign of his infection. But in the evening, when Luca failed to improve, Bove sent a video of his strained movements to a friend who works in pediatric immunology. The friend said the symptoms looked exactly like those of AFM.
AFM, or acute flaccid myelitis, is a rare, polio-like illness that affects about one in a million people, mostly young children. Luca's story is typical: Patients get cold-like symptoms that, within a week or so, progress to paralysis. Some kids lose control of their limbs. Others, like Luca, became paralyzed from head to toe, needing a ventilator to breathe and a feeding tube to eat. The cause of these symptoms is still unclear, but a common virus known as EVD-68 remains the most likely suspect.
AFM isn't new, but it rose to prominence (and gained its name) in 2014 when it afflicted 120 people in the United States—a record number. Doctors wondered whether that was a freak occurrence, but the condition came back in 2016, affecting 149 additional patients. And this year, it returned again, with 158 confirmed cases and more under investigation. The disease now seems to run on a biennial schedule, and although the third wave peaked in mid-fall, scientists, clinicians, and parents are anxiously looking ahead to a likely fourth surge in 2020.
Unlike many seasonal illnesses, which come, sicken, and leave without long-term consequences, AFM means lasting (if not lifelong) disability for those it touches. And that community grows with every new wave: A Facebook group for parents of children with AFM, which formed in January 2015, has swelled to more than 600 members.
"We dread late summer," wrote Bove in a recent opinion piece, co-authored with two other parents of children with AFM. "We grieve those final days when our still-normal children climbed their last playground structures or took their last runs down the block or their last independent breaths. We relive the trauma of the hospitalization, when at night we kissed our brave children, not knowing whether they would awaken stable, intubated, or unable to ever walk again. In addition, we fear the coming wave of new bewildered parents."
But Bove says that something was different this year. In 2014 and 2016, the affected families were still getting to grips with this strange and unfamiliar condition. "This year, when we saw many new parents join the Facebook group, it was like: Not this time!" she says. "It really galvanized the parent community to become more outspoken in their advocacy. They've plastered the news with stories." In no small part because of their efforts, awareness of AFM has soared, including within the medical community. "We're seeing a very appropriate amount of increased attention," says Kevin Messacar, a pediatrician at Children's Hospital Colorado.
That matters because AFM is still rare, and often misdiagnosed. Despite how dramatic the later symptoms can be, they still might be easily mistaken for other paralytic illnesses. When I spoke to Priya Duggal from the Johns Hopkins Bloomberg School of Public Health earlier this week, she had just heard from a family whose child might have been misdiagnosed with the autoimmune disorder Guillain-Barré syndrome. "They live in a rural area in a state that doesn't see a lot of AFM cases," she says. "They'd seen multiple neurologists, and no one had even suggested it. It was only because of a press story that they now think that their kid has AFM."
Meanwhile, the earlier signs of AFM can be so innocuous that they've often been dismissed—as they were with Luca. "A lot of parents were told all kinds of things," Bove says. "That it's [in their children's heads],  or that it's because of their fever, or even that a dad had broken the kid's arm!" Bove and her co-authors write in their op-ed that clinicians aren't even checking to see whether children can raise all their limbs, let alone performing more complex medical scans.
"We're trying to get across to clinicians that if you see a child with limb weakness, in the right season, do an MRI of their spine or a lumbar puncture, in consultation with a neurological specialist," says Messacar.
Diagnostic delays have confounded the search for the disease's cause. The Centers for Disease Control and Prevention hasn't been able to detect the most probable culprit—EVD-68—in the bodily fluids of every patient. But, as I've reported before, that might be because doctors are collecting the wrong fluids, or because they're collecting fluids too late, at a time when the consequences of infection linger but the virus itself has disappeared. If wary clinicians can collect a slew of tissue samples—spinal fluid, nasal swabs, stool, and more—when patients first arrive in their offices, rather than days or weeks later, it might become much easier to confirm what's behind AFM.
Faster diagnoses would also be a huge boon to parents, many of whom have been bounced from one provider to another before their paralyzed children are properly diagnosed and treated. "We still don't know if those delays were medically relevant," says Bove, "but they were very relevant in terms of the parents' trust in the system."
That trust can also falter when it comes to decisions about treatments. Some families have faced a kind of weary resignation from their physicians: "Their kids have spinal injuries, and they'll get back what they get back," says Bove. But early and frequent rehabilitative therapies have, in some cases, made a big difference. Luca, for example, is back in school; he can run around with his friends, even though his arms and neck are still weak. Others haven't been so lucky, and full recoveries are still uncommon. But Bove says that most children have made gains of some kind, and continue to do so over years. "The message should be one of cautious hope," she says.
This year has also been a unifying one for scientists and clinicians who have dealt with AFM. In September, Carlos Pardo-Villamizar from the Johns Hopkins School of Medicine convened a working group of medical colleagues, and they now run weekly conference calls to discuss the disease. They're putting plans in place for which tissue samples to collect, creating guidelines for treating patients, and readying clinical trials to work out which treatments work best. When the next wave hits in 2020, if not earlier, they'll be ready.
The CDC has also convened an AFM task force with similar goals (and some of the same participants). To support the agency's efforts, Kirsten Gillibrand, the Democratic senator from New York, has asked Congress to approve a substantial amount of emergency funding—just as it did for the Zika virus in 2017.
"No parent would say that AFM is more important than all the other conditions that children face," says Bove. "Sickle cell and type 1 diabetes affect even more children. But the fear is that AFM could get bigger, which is why parents want more attention now. Before polio affected tens of thousands of kids, it affected hundreds."