The Race to Launch From U.S. Soil Heats Up
NASA says SpaceX and Boeing are both behind schedule—but one is closer to the finish line.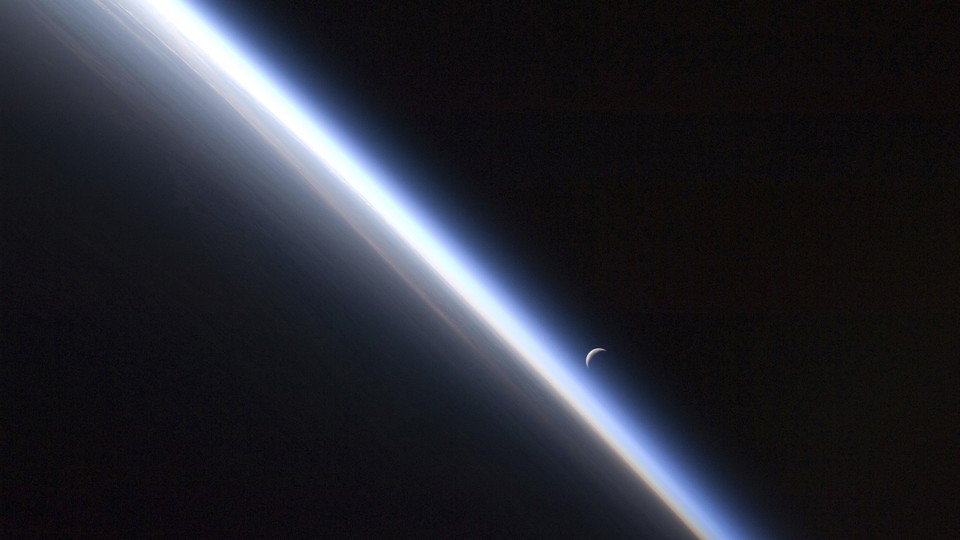 On Friday morning, NASA will show off four of its veteran astronauts at an event at Johnson Space Center in Houston: two U.S. Air Force colonels, one U.S. Marine colonel, and one U.S. Navy captain. They all have advanced science and engineering degrees. They've been working for NASA since 2000 or earlier. They've flown to the International Space Station. And, NASA will declare proudly, they're ready to go back to space.
Their rides, on the other hand, are not, and they're taking longer than expected to finish.
NASA announced on Thursday a fresh round of delays in its commercial-crew program, an effort to use transportation systems built by private companies to restore the country's human-spaceflight capabilities since the space-shuttle program ended.
Back in January, NASA said Boeing would fly two astronauts on its first crewed launch this November, followed by SpaceX the next month. Now, the space agency predicts SpaceX will fly astronauts first, in April 2019, and Boeing after that, in mid-2019.
SpaceX is in line to beat Boeing to uncrewed flights too, which will be carried out and evaluated before NASA astronauts come on board. NASA said Thursday that SpaceX will launch an uncrewed test flight in November of this year, followed by Boeing in late 2018 or early 2019.
Officials at both SpaceX and Boeing have avoided publicly describing their efforts as a race, but being the first to return human spaceflight to the United States would bring either company major prestige.
American astronauts have not launched from U.S. soil since 2011. To reach the International Space Station, where they live and work for six months at a time, they've hitched rides on Russia's Soyuz spacecraft, which costs the U.S. government between $70 million and $80 million a seat. When the space shuttle stopped flying nearly a decade ago, U.S. officials promised that this arrangement would be temporary. The country, they said, would soon find another, American-made way to transport people to space.
In 2010, NASA solicited proposals from commercial-spaceflight companies for astronaut-transportation systems. By 2014, the space agency had two frontrunners, SpaceX and Boeing, and officials awarded the companies a combined $6.8 billion to develop and test their concepts: the Crew Dragon for SpaceX, which will launch atop the company's Falcon 9 rocket, and the CST-100 Starliner for Boeing, on an Atlas V rocket made by the United Launch Alliance. At first, NASA predicted both companies would complete their spacecraft, fly uncrewed and crewed tests, and be ready for regular missions to the ISS by the end of 2017.
Neither company has been able to stick to the original timeline, and schedule delays have been frequent. As is often the case with spaceflight programs, SpaceX and Boeing were thinking perhaps too optimistically. A July report by the Government Accountability Office, an oversight group that audits federal programs at NASA and other agencies, found that "both contractors have repeatedly stated that their schedules are aggressive and have set ambitious—rather than realistic—dates, only to frequently delay them." The Government Accountability Office has released a steady drumbeat of troubling reports this year predicting further delays in the program.
SpaceX and Boeing must successfully complete both uncrewed and crewed test launches before NASA can certify them for regular missions to the ISS. NASA has pointed out that the space agency didn't initially ask the companies to conduct uncrewed flights first; according to Kathy Lueders, the commercial-crew program manager, "both partners said they really wanted to have an uncrewed flight test to make sure the integrated rockets, spacecraft and re-entry systems are all working as designed." (Translation: They didn't want to kill anyone.)
SpaceX hopes to reach its human-rating certification in January 2019, and Boeing in February 2019. After that, NASA estimates the companies will launch as many as six crews to the space station, each carrying four NASA astronauts and at least 220 pounds of cargo. But officials at the Government Accountability Office say these targets are unrealistic, and predict Boeing will be certified in December 2019 and SpaceX in January 2020.
Last month, Boeing's Starliner experienced an "anomaly" at the company's facility in New Mexico during a test of the spacecraft's launch-abort engines, which are supposed to safely push astronauts to safety in case of an accident early on in a flight. According to Boeing, the engines ignited and fired as planned but eventually sprung a propellant leak. The company said it is investigating the glitch, and that it is repairable. So far, no problems of this nature have been reported for SpaceX, but the company is still working with NASA to redesign some hardware on its Falcon 9 rocket that led to a launchpad explosion in 2016.