An Asteroid Named Aretha
The Queen of Soul's legacy can be found even among the cosmos.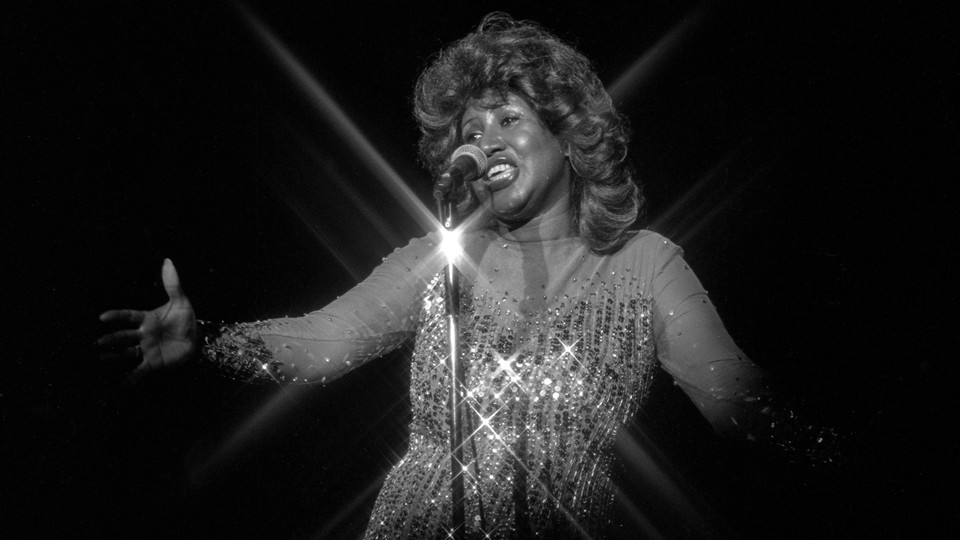 In 2001, Aretha Franklin took the stage at Radio City Music Hall in New York City. She wore a bleach-white jumpsuit and feather boa, her hair teased up in her trademark style, glossy as obsidian. A guitar twanged over the cheers of a packed house. "What is that, Teddy?" Franklin said, addressing her son, the evening's guitarist. "Play that riff again. We all know that, don't we?" They did, and as the Queen of Soul broke into "Chain of Fools," the crowd rose to their feet and clapped their hands sore.
Several months later, a telescope in Mexico City spotted a tiny pinprick of light in the sky during its nightly observations.
These events, of course, had nothing to do with each other. But their stories would align nearly 15 years later. The point of light turned out to be an asteroid, and astronomers decided to name it for the singer: 249516 Aretha.
To have an asteroid named after you is an honor, but Franklin, who died Thursday of pancreatic cancer at the age of 76, already had plenty of those. The legendary singer had accumulated, over a career spanning five decades, more than 100 singles on the Billboard charts, 18 Grammy Awards, and numerous other accolades. The state of Michigan, where Franklin grew up, had her voice designated a "natural resource." That voice was powerful, velvety, unmatched. When Franklin asked the crowd to sing along with her at Radio City, no one would dare; she was met with "complete silence," according to a New York Times review of the 2001 performance.
If anything, the honor fell on the asteroid.
The asteroid population kind of needed it, too. The first asteroids to be discovered, in the early 1800s, were named for figures in Roman and Greek mythology. As more were found, astronomers began naming the space rocks after themselves, and then after famous individuals in culture, science, art, music, and literature. In those times, all of these fields were dominated by men, so women working and contributing to the same arenas were overlooked.
This is what led Amy Mainzer, an astronomer at NASA's Jet Propulsion Laboratory, to start naming asteroids after women. "My postdoctoral fellow Dr. Carrie Nugent brought to my attention the fact that although many asteroids have been named, very few have been named to honor the contributions of women (and particularly women of color)," Mainzer wrote in a blog post in 2015. Mainzer leads the NEOWISE mission, which uses an Earth-orbiting space telescope to search for asteroids and comets. In addition to Franklin, Mainzer has named asteroids after the civil-rights activist Rosa Parks, the abolitionists Sojourner Truth and Harriet Tubman, and the Nobel Peace Prize–winning activist Malala Yousafzai.
Even though 249516 Aretha was first detected in 2001, it was not formally designated an asteroid until February 2010. To determine if a space rock is indeed an asteroid, astronomers must observe it dozens of times to figure out its orbit and other properties. After that, discoverers like Mainzer are free to submit potential names to the Minor Planet Center, the global organization that collects observational data for all known and suspected asteroids and comets. The names are then judged and chosen by a 15-person committee at the International Astronomical Union.
249516 Aretha measures two to three kilometers, or less than two miles, across. It orbits between Mars and Jupiter, one of hundreds of thousands of known asteroids that reside between the two planets. It takes about five and a half years to make one trip around the sun.
The most recent observations of 249516 Aretha have been made by the Pan-STARRS1 telescope in Hawaii, which scans the night sky for near-Earth objects like asteroids and comets. Rob Weryk, a postdoctoral fellow at the University of Hawaii, is in charge of sorting through its data. I contacted Weryk after the news of Franklin's death broke, and he combined several observations of 249516 Aretha, captured in July 2016, to create the GIF below. 249516 Aretha is a fuzzy speck of light, moving across a tapestry of stars.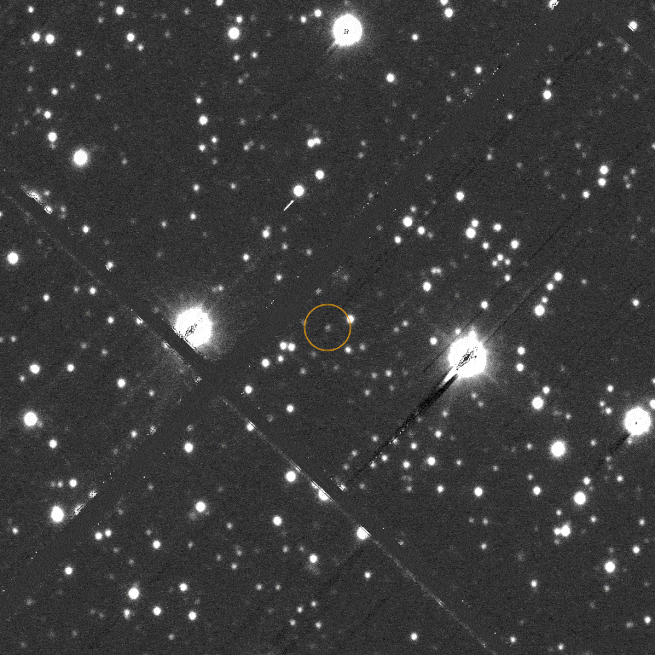 In 2007, on the 40th anniversary of the release of "Respect," an NPR segment declared that the record had "arrived with an impact of an asteroid." What a suitable metaphor, when you leave the dinosaurs out of it. Aretha Franklin was a force, in music and beyond, in the cultural and social movements for which her lyrics provided the soundtrack. She completely shook the landscape, fusing gospel, blues, and pop in a way no one had ever done before—and hasn't since.