How the 'Golden Age' of Travel Transformed American Cuisine
At the turn of the 20th century, one adventurous botanist brought kale, mangoes, and thousands of other plants to the U.S.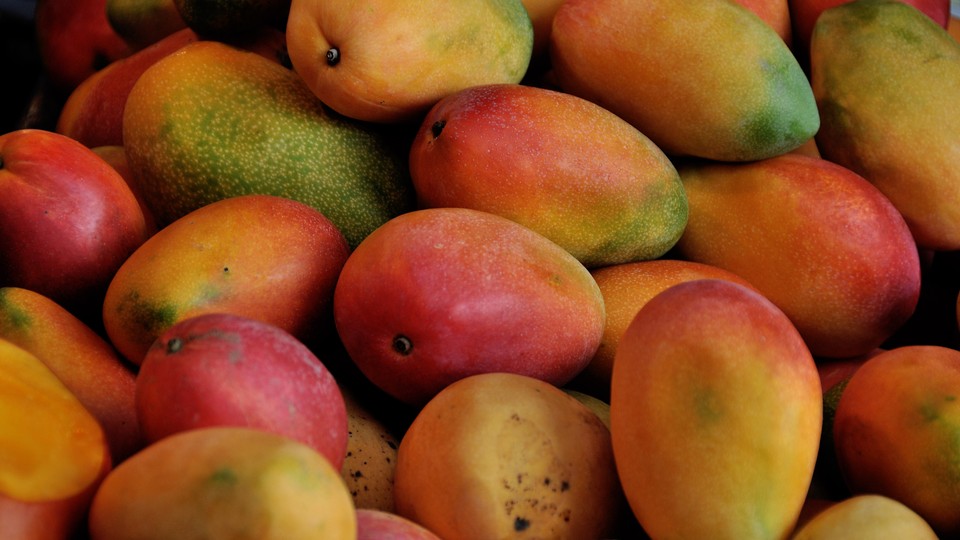 You've probably never heard of David Fairchild. But if you've savored kale, mango, peaches, dates, grapes, a Meyer lemon, or a glass of craft beer lately, you've tasted the fruits of his globe-trotting travels in search of the world's best crops—and his struggles to get them back home to the United States. This episode, we talk to Daniel Stone, the author of The Food Explorer, a new book all about Fairchild's adventures. Listen in now for tales of pirates and biopiracy, eccentric patrons and painful betrayals, as well as the successes and failures that shaped not only the way we eat, but America's place in the world.
When David Fairchild was growing up in Kansas in the 1880s, the United States was a very different place. The average North American diet was relatively bland—most of the astonishing variety of fruits, vegetables, nuts, and grains that we expect to find in our grocery stores today were simply not available, even seasonally, let alone year round. Americans ate plenty of meat, dairy, corn, and potatoes, but almost none of the crops we now take for granted, such as cashews, avocados, and broccoli. In part due to this lack of crop diversity, the United States was in the midst of an agricultural depression. At the same time, the country was trying to put itself back together after the Civil War; it was nothing like the global superpower it's seen as today. There were also major changes afoot: Although this period was known as the "golden age" of travel, as Stone told Gastropod, this was "not because it was easy, but because it was new." For the first time, overseas travel for leisure was becoming an option for those with both a fortune and the necessary months available to spend on a steamship.
For Fairchild, all of these things were related: He imagined that global travel would allow him to discover fabulous new crops and bring them home, to help America's farmers and make America stronger. But how would a middle-class boy from rural America ever find a way to explore the little-known wilds of the Malay Archipelago or mainland China? And what would he find if he did? This episode, Daniel Stone takes us along on Fairchild's incredible adventures, and helps us understand why Fairchild's mission mattered—and why it eventually had to come to an end.
---
This post appears courtesy of Gastropod.