One Year Later, NASA Still Doesn't Have a New Administrator
An interim director is steering the ship, but the delay between administrations is unprecedented.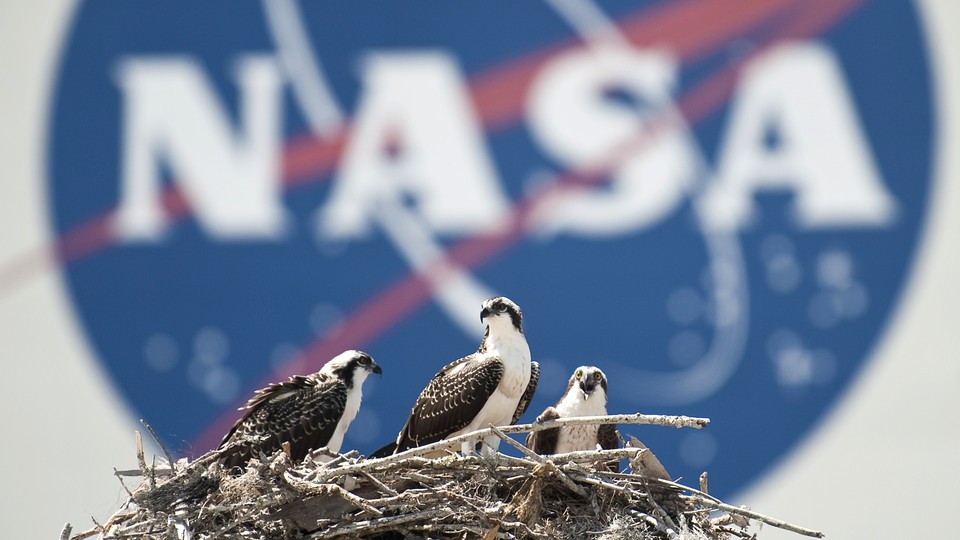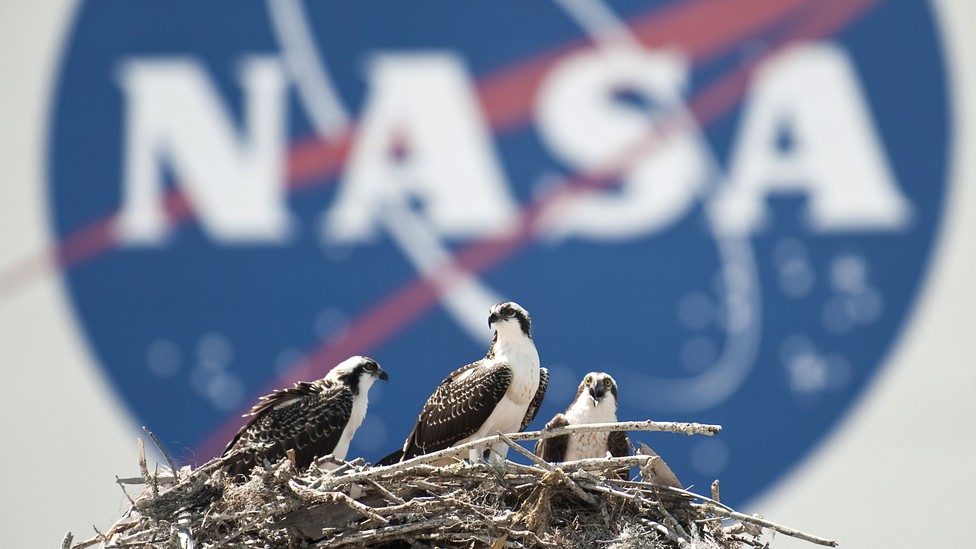 On Saturday afternoon, NASA will mark an anniversary with little cause for celebration: One year since the Trump administration took office, the space agency still doesn't have an administrator.
This is the longest NASA has gone without a permanent chief—who is nominated by the president and must be confirmed by Congress—in the transition between two administrations. Since the inauguration last January, NASA has been run by an acting administrator. While the agency historically has been toward the bottom of the priority list for presidential appointees of a new administration, this kind of delay is unprecedented. Before this, the longest stretch between administrators came in 2009, when George W. Bush's chief stepped down in January and Barack Obama's appointee was sworn in in July, less than six months later.
The White House put forth a nominee in September, and a congressional committee has approved him twice. No one knows when the matter will come to the Senate floor for a vote by the entire chamber, which currently has its hands full with, among other things, avoiding a government shutdown at midnight tonight.
So NASA must keep waiting, for weeks or maybe even months, for a new leader. But how long is too long to go without one?
According to the last person who held the job, it's been too long already.
"The agency's been doing really well, considering," Charles Bolden said in a phone interview Thursday night. "But they need an administrator."
Since Bolden stepped down from the top post last January, the position has been held by Robert Lightfoot, the former director of NASA's Marshall Spaceflight Center in Alabama. Previous acting administrators have served longer, but they took on the job during an existing administration, when their bosses resigned early. Bolden said Lightfoot is "more than capable" of serving in the role, but the agency needs a complete roster of leadership roles. The number-two job at NASA, deputy administrator, remains unfilled. Lightfoot is "doing double duty," Bolden said. "A lot of senior staff are doing double duty."
The lack of a permanent leader has left NASA in a state of limbo. It's difficult for interim leaders to advocate for the agency on long-term matters, including the budget, simply because they don't expect to stick around for that long. "Fundamentally, an acting administrator is not empowered to make big changes at NASA," said Casey Dreier, the director of space policy at the Planetary Society in California. "He's there just to keep the ship running steady."
The Trump White House announced its nomination for NASA chief in September. The administration picked Jim Bridenstine, a Republican congressman from Oklahoma and former Navy combat pilot. Bridenstine studied business and economics and served as the executive director of the Tulsa Air and Space Museum before he was elected to Congress in 2012. Unlike his colleagues from states like Florida, Alabama, or Maryland, which host major NASA facilities, Bridenstine has few NASA stakes to defend in his home state, but the congressman has maintained a strong interest in space policy. In 2016, he introduced legislation for reforms in several areas of the nation's space agenda that he did not expect to pass, but hoped would spur discussions in Congress.
The Senate Committee on Commerce, Science, and Transportation held a confirmation hearing for Bridenstine in November that quickly turned contentious.
Democrats, particularly Senator Bill Nelson of Florida, criticized Bridenstine over his lack of a science or space background. (Bolden was a former astronaut.) They pressed him about comments he'd made about the Supreme Court decision to legalize same-sex marriage, which he said was a "disappointment," and former president Barack Obama's executive order instructing public schools to allow transgender students to use bathrooms of their choice, which he described as "lawless federal bullying."
Democrats also grilled Bridenstine on his views on climate change. The congressman has said he believes humans have contributed to the shifting climate, but stopped short of saying they were the primary cause. Republicans, meanwhile, praised and defended Bridenstine from the Democrats' line of questioning, which Senator Cory Gardner of Colorado at one point described as "a little bit disgusting."
Bridenstine's nomination wasn't brought to the Senate for a vote before the year ended, so the White House resubmitted his name in January. A second hearing was held this week by the Senate Commerce Committee, and the tenor was unchanged; Democrats were critical, Republicans were supportive. The hearing ended with the same result, a 14-13 vote, split along party lines, to advance Bridenstine's nomination.
On the day of the latest hearing, Bridenstine announced that he would bring Bill Nye, "The Science Guy," as his guest to the State of the Union address later this month. The invitation of a popular public figure may be an attempt to appeal to members of Congress who have described Bridenstine as divisive.
When the nomination does reach the Senate floor, there's a chance it will fail. Marcia Smith at SpacePolicyOnline.com points out that Bridenstine's odds looked better last year, when the Senate was split between 52 Republicans and 48 Democrats. The election of Doug Jones in Alabama last fall brought the Republicans' majority down to 51. That matters quite a bit for Bridenstine. If all Democrats vote against Bridenstine and one Republican joins them, the Senate would need to bring in Vice President Mike Pence to break the tie. If more than one Republican senator absconds to the other side, Bridenstine is in trouble. Marco Rubio of Florida has expressed doubts about him in the past, and John McCain is still home in Arizona for his cancer treatment.
If a Senate vote to confirm Bridenstine fails, the chamber could wait and then try again, or the White House could nominate another candidate. When I asked whether Trump would put forth another nominee if the Senate votes against Bridenstine, a White House spokesperson told me to reach out to NASA. Asked how the administration plans to ensure Bridenstine makes it through, the White House said the president "looks forward to Representative Bridenstine's swift confirmation by the Senate, and is confident he will lead NASA to ensure America is a leader in space exploration once again."
Until then, there's not much NASA can do but wait. "There's no ticking clock," Dreier said. "NASA headquarters is not going to crumble. It's just a matter of long-term leadership. The longer a large agency stays in a state of stasis, the less ability it's going to have to react to problems it needs to address and external changing realities."
Like many other government agencies, NASA had anticipated a different outcome on election night 2016. The agency was prepared to continue the policies established by the Obama administration, specifically the plan, however unlikely, to send humans to Mars by the 2030s. Trump has since brought the country's space ambitions closer to home by emphasizing a return to the moon, and not just for a pit stop on the way to Mars. "It's a 180-degree shift from no moon to moon first," John Logsdon, a space-policy expert and former director of the Space-Policy Institute at George Washington University, told me last year.
Bridenstine has supported this shift in mission. "This is our Sputnik moment," he wrote in a blog post in November, after his Senate hearing. "America must forever be the preeminent spacefaring nation and the moon is a path to being so."
Bolden said he has "no opinion" of the candidate vying for his old job. "I'm neither a fan nor a foe," Bolden said. "I told him I will be one of his biggest supporters if he's confirmed, as long as he takes care of the people and sticks to the mission. So he won't hear any complaints out of me."
NASA has mostly escaped federal scrutiny compared to other government agencies in the last year. Last spring, the Trump administration proposed $19.1 billion in funding for the agency for the 2018 fiscal year, a nearly 3 percent decrease in funding from the year before, but overall "a very positive budget," according to Lightfoot. Pence seems to have a larger-than-usual interest in space policy compared to other vice presidents, and has spent the last year touring NASA facilities, speaking favorably about the agency. "It's always a good thing when you don't get a lot of attention from the administration, as long as the budget is good," Bolden said.
The next NASA administrator would take the reins during an exciting but stressful year for the agency. In 2018, NASA plans to launch TESS, an exoplanet-hunting spacecraft; InSight, a lander destined for Mars; and the Parker Solar Probe, a mission to the sun. NASA expects SpaceX and Boeing, its commercial partners in developing the next generation of crew-transportation systems, to start flying test missions this year, but a federal-oversight review has found the program could face major delays.
Bolden, meanwhile, said he's enjoying his return to the private sector. The first African American to serve in the role, Bolden is, among other things, working on a children's book about his life, from his childhood in segregated South Carolina through his years as a NASA astronaut.
I asked Bolden what advice he would give to his successor. "Take care of your people," he said. "That's the administrator's job, to shield the agency from outside problems ... That's what I sought to do. I sought to be the face and and voice of NASA so that people down in the organization can get their jobs done."
Bolden said the next NASA chief will have to work carefully to maintain the country's relationships with other space agencies, which require "a lot of care and feeding," including Roscosmos, the Russian agency. Back home, he said he hopes the future administrator focuses on "making sure diversity and inclusion remain a hallmark of the agency."
"That may be a little difficult in this administration, but it's absolutely essential for NASA because that's what makes them who they are," Bolden said.