Can Non-Billionaires Make a Difference in Conservation? An Example From Europe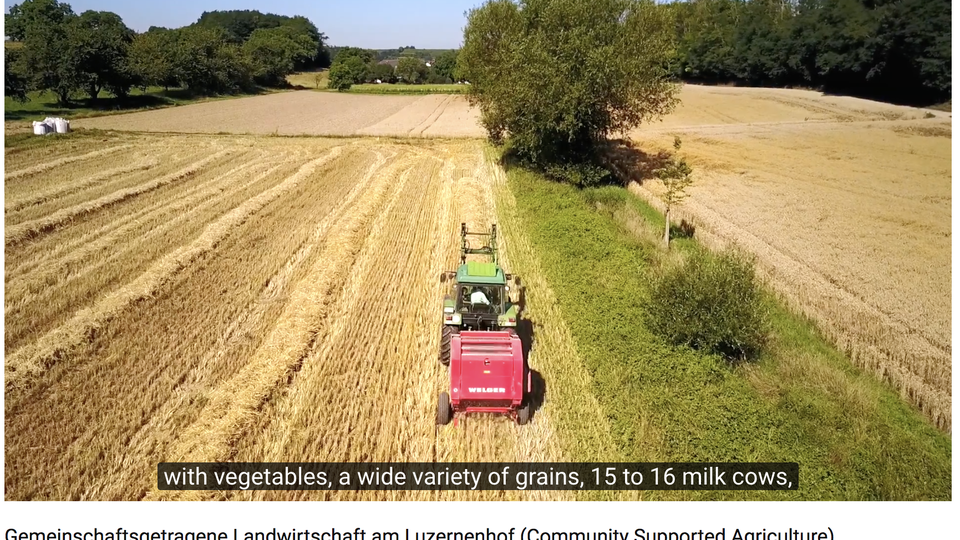 Editor's Note:
This article previously appeared in a different format as part of The Atlantic's Notes section, retired in 2021.
Late last week, I mentioned a historically large conservation gift, worth $165 million and coming from one of America's successful tech-industry families, that will preserve more than 24,000 acres of historically significant, aesthetically beautiful, and ecologically important coastland around Point Conception, California.
Part of the idea behind this gift, from Jack and Laura Dangermond of the Esri corporation in Redlands, California, was to set an example. The example was aimed both at other rich people like themselves, to encourage them to devote more of philanthropy to natural conservation, and at non-rich people, to encourage smaller-scale efforts at the neighborhood level. As I said near the end of that piece:
Will individuals and families make the connection between this large act of philanthropy and the smaller-scale opportunities immediately around them? It's a lot to expect.
Thomas Rippel, an Atlantic reader who is an organic farmer in Switzerland, wrote in to say that his colleagues had already begun applying a version of this approach. His report:
I write to you in light of your last article. I have recently started working for a cooperative (Kulturland Genossenschaft—German-language site here) that purchases agricultural land in order to permanently secure it for organic cultivation, leasing it out for a very low fee to, of course, organic, but beyond that socially engaged farms.
The project started three years ago and to date 100 hectares for 10 farms have been purchased and thus permanently secured. This is quite crucial, as financial institutions flush with cash in the years after the financial crisis have taken refuge in land as a safe investment.

Agricultural land prices in the past 10 years have risen 100% in Germany, 700% in Poland, 800% in Romania. The leases have risen accordingly. This has driven an accelerated consolidation process where ever greater plots of land are being industrially farmed. This is forcing organic farming to industrialize rapidly as well. Smaller, ecologically conscious farms have come under severe pressure.

The cooperative takes the money that it members put in and purchases land with it. Everyone can become a member and put in as little as €500.

I joined because one of my friends' farms was secured through this model and they asked me if I could help to raise money. The past few months I have been setting up a crowd-invest campaign to be launched in mid-January with the goal of raising €250,000. We have now already raised €410,000, before the campaign even started. So we are quite hopeful as to the final outcome.

As part of the campaign I have produced a couple of short films. The longer one has English subtitles. Please have a look. And please feel free to share.

18-minute video: https://youtu.be/x0JnKvlYbGs

Two-minute campaign video: https://youtu.be/_14vjzf83lc

I think that this model is revolutionary. It allows all citizens to proactively take charge and secure the land and this the environment around us.

Maybe this could be a model for the United States as well. Instead of only trying to encourage superrich people to secure land, to democratize the process and engage many many people.
I'll be looking for other examples of smaller-scale, community-based, modest-asset efforts to promote conservation. I'll share accounts as they come in.
---
By the way, I have mainly been offline for more than a month for a combination of book-editing reasons; chores in China; chores in Europe; and chores in general. Hoping and planning to rejoin the fold, in both print and digital incarnations of the magazine.