Obama Conserved 1.3 Million Acres in Utah—Can Trump Undo That?
No president has shrunk a national monument in half a century.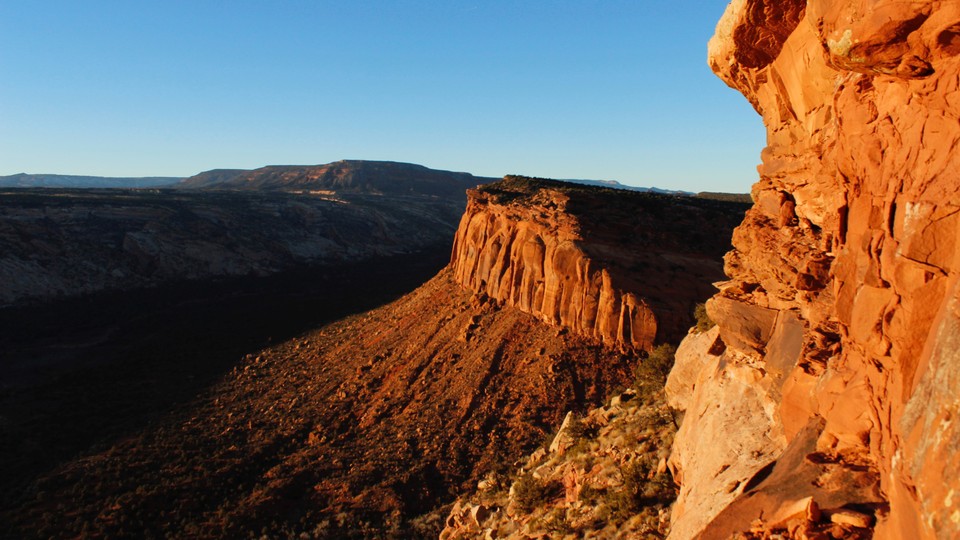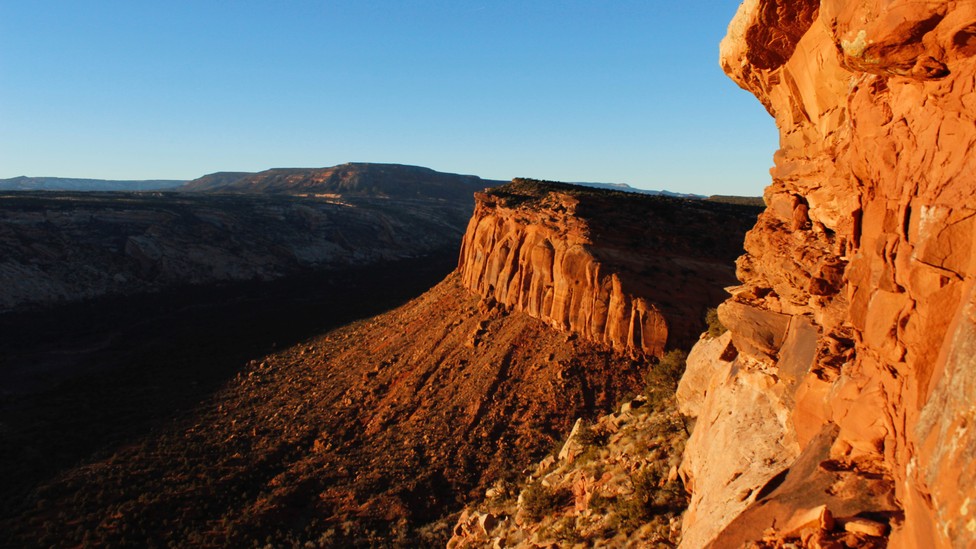 In the final days of 2016, President Barack Obama made a final addition to the conserved lands of the United States.
He brought Bears Ears National Monument into existence, designating a new federally protected area of more than 1.3 million acres in southeast Utah. The park, Obama said, was chosen not only for its beauty—his proclamation spoke of "deep sandstone canyons, desert mesas, and meadow mountaintops"—but for its importance to local Native American tribes. The Navajo, the Hopi, the Ute, and the Zuni all hold the site as sacred.
As I wrote at the time, it was immediately controversial. Republican leaders in Utah have long said they wanted to protect the area too, though they wanted to avoid the more stringent requirements imposed by national-monument status. They had warned Obama against casting Bears Ears as a national monument, which they view as an abuse of federal power.
"By unilaterally locking up 1.35 million acres—an area roughly the size of the entire State of Delaware — the president has misused his authority," said Gary Herbert, the state's Republican governor.
Native leaders, meanwhile, responded in jubilation. "It actually brought tears to my face," said Eric Descheenie, a member of the Navajo nation and a congressman in the Arizona House of Representatives. "It's so hard to even try to add up what this really means. At the end of the day, there's only a certain place in this entire world, on earth, where we as indigenous peoples belong," he said of Bears Ears.
Bears Ears was not the only monument Obama made, nor was it the largest. But more than six months after its creation, it is still the most polarizing. When President Donald Trump ordered the Department of Interior in April to consider if any national monuments created since 1996 should be rescinded, many assumed that he would target Bears Ears for special consideration. Trump also called Obama's creation of many national monuments an "egregious abuse of executive power."
"It's gotten worse and worse and worse, and now we're going to free it up," Trump added.
This week, Ryan Zinke, the secretary of the interior, delivered a preliminary report to President Trump recommending that Bears Ears be reduced in size. In the leaked copy of the memo, first published by Deseret News, Zinke does not provide specifics about how or where the monument should shrink.
It's a little unclear, however, whether Trump can do that.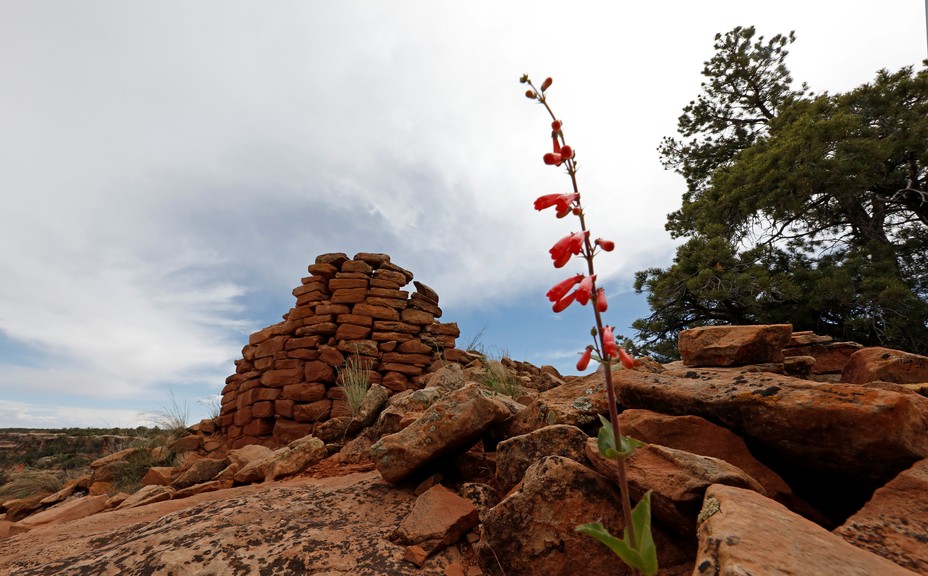 The United States is very big, and a little less than a third of it is owned by the government. The Constitution gives Congress the sole responsibility to manage and dispose of all that land, but it can delegate some of that power to another branch by passing a law.
In 1906, Congress passed the Antiquities Act, empowering the president with the ability to create national monuments—a kind of second-tier national park—when federal land contains objects that are threatened by outside forces or which are especially deserving of emergency protection. The act was explicitly passed to shield sites of historical or indigenous importance from "pot hunting," in which Americans would loot artifacts from archeological sites or abandoned dwellings and then sell them on the illicit market.
Since then, presidents have used the law to create a new reserve 151 times. They have protected small sites and big ones. They have made many national monuments that then, a decade or two later, became a national park—including Grand Canyon, Bryce, Zion, Acadia, Olympic, and Grand Teton. (Many times, a president locked up land in a national monument after becoming frustrated with Congress's failure to make it into a national park first.)
A president has never undone a national monument after its creation, however. That's what Utah senators Mike Lee and Orrin Hatch have demanded Trump do to Bears Ears: completely reverse Obama's decision to designate it as a national monument.
So far, Zinke's proposal seems slightly less dramatic. He recommends that the "boundary [of Bears Ears] be revised through the use of appropriate authority, including lawful exercise of the president's authority" under the Antiquities Act.
"Rather than designating an area encompassing almost 1.5 million acres as a national monument, it would have been more appropriate to identify and separate the areas that have significant objects to be protected," Zinke says in the memo. "Additionally, many of the lands in the [monument] are already congressionally or administratively protected."
Another, longer report is due from Zinke by the end of the summer. Trump will make a final decision after that.
But it's unclear whether President Trump can actually shrink Bears Ears. Earthjustice, the country's leading environmental legal advocacy group, says it will challenge the president's authority to shrink the national monument.
"It looks like the writing is on the wall and they're going to reduce to just a fraction of isolated tracts as compared to the 1.3 million acres now," says Heidi McIntosh, an attorney at Earthjustice who has been monitoring Bears Ears since Trump's term began.
The Antiquities Act functions like a "one-way ratchet," argues McIntosh. The law allows for the creation of a new national monument, but it does not empower the president to reverse a predecessor's decision. Only Congress can undo a national monument after it has been created.
Zinke's main legal criticism of the monument seems to be that it is too large. In his memo, he chides Obama for not following the Antiquities Act's requirement that a national monument be "the smallest area compatible" to protect the objects it contains. (Many Utah residents have other critiques of the monument—they worry that it prevents them from accessing local natural resources.)
Zinke is right that Bears Ears is quite big at 1.3 million acres. But there is plenty of precedent for presidents to create monuments that size or even larger. Woodrow Wilson established Katmai National Monument at 1.1 million acres only 12 years after the Antiquities Act was passed. Seven years later, President Calvin Coolidge created Glacier Bay National Monument at 1.4 million acres. And, more recently, President Carter designated Wrangell-St. Elias National Monument at 11 million acres in 1978. (It sits at the top of the Alaskan panhandle.)
More recently, President George W. Bush also established several enormous oceanic national monuments.Though they are mostly on the seafloor, they are dozens of times as large as Bears Ears. Papahanaumokuakea Marine National Monument, for instance, protects 89.5 million acres northwest of Hawaii.
The Supreme Court has also affirmed that there is no size restriction on national monuments. In Cameron v. United States, in 1920, it said that the United States was free to protect a very large object of scientific or cultural interest—even if a miner had been hoping to extract resources from it instead. We now know that "very large object of scientific interest" as the Grand Canyon.
Never mind whether Bears Ears is too large: Could Trump shrink it if he wanted to?
Presidents have adjusted the size of national monuments about a dozen times before. "Those were primarily very small adjustments. Sometimes lands were omitted, sometimes lands were added," McIntosh said. "And no president has made even minor boundary adjustments since Kennedy in 1964."
Since that time, too, Congress passed the Federal Land Management and Policy Act in 1976, which remade public land law and reserved more power over national monuments for Congress.
Yet there is a history of presidents tinkering around the edges of national monuments—and sometimes cutting into them wholesale. Mount Olympus National Monument on Washington's Olympic Peninsula provides a good example of this. The monument, encompassing temperate rainforest and Pacific seashore, was first created by President Theodore Roosevelt in 1909. In the next two decades, it received two small, largely uncontroversial cuts, as the original designation had accidentally included some private homesteads.
But it also received one large emendation. During World War I, President Wilson cited the country's need for lumber and halved the monument in size. That action was never challenged in court—McIntosh pointed out that there were relatively few legally mobilized conservation groups at the time—but it was also short-lived. In 1938, Congress converted the monument into Olympic National Park, its modern-day name. It also empowered President Franklin Roosevelt to enlarge it to near-original size.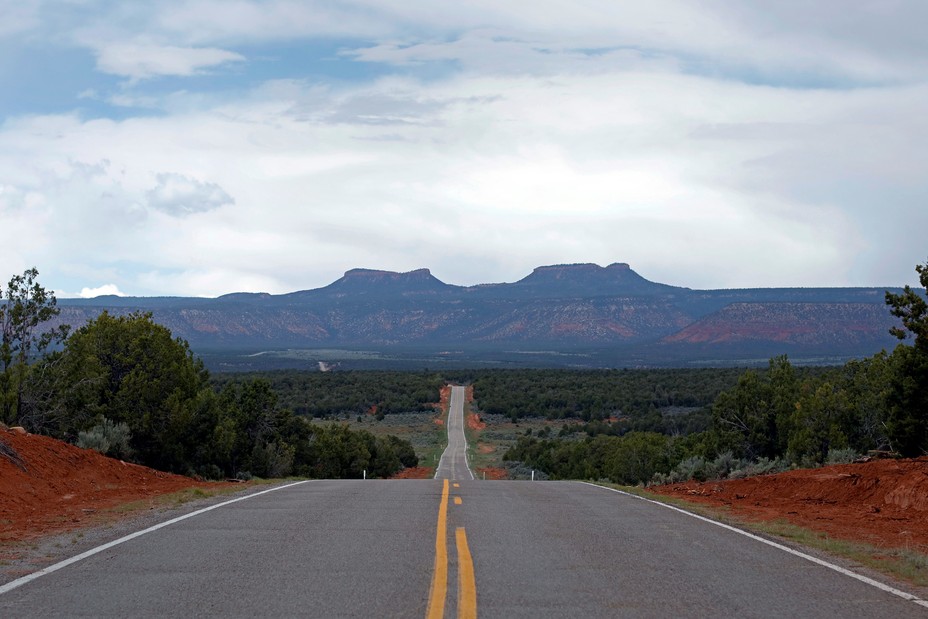 There's one other difference between Bears Ears and other national monuments: It was made at the behest of nearby Native American nations. Obama's designation established for Bears Ears to be governed both by five local tribes and the federal government, the first such arrangement. In his memo, Zinke hinted that he wants to preserve that structure, albeit after securing congressional approval for it.
For the tribes, securing the monument arrived at the end of a long process. In 2009, the FBI raided a private store of indigenous artifacts near Bears Ears. They had been illegally stolen from the hundreds of open cultural sites still around the area.
The affront of this looting spurred activists from the Navajo nation and other groups to push for some kind of permanent protection for the land and the resources there. They mapped the land, and organized around it. They also began working with Utah lawmakers—including Jason Chaffetz and Rob Bishop, both Republican congressmen—to grant the land a long-lasting cultural status. (More than 60 percent of Utah is federally owned public land. Bishop's proposal, the Public Lands Initiative, extended far past the Bears Ears area and was meant to designate parts of that territory for logging, development, and conservation.)
But by 2015, the indigenous activists disliked how the lawmakers proposed to split revenue from the land, and they worried its protected area was too small. They also felt left out of the negotiation process. So they approached the Obama administration about granting the area monument status.
Bishop and the Utah delegation continued to work on their proposal, though it stalled out in Congress in early 2016.
Ethel Branch, the attorney general for the Navajo Nation, said Tuesday that she wasn't sure Zinke understood the years of effort that went into securing the monument designation. The Navajo had four hours to work with Jim Cason, a senior Department of the Interior official, she said. They met one-on-one with Zinke for one hour.
"It didn't seem like they understood that lengthy history in developing the monument, and talking to Obama's staff, and talking to the folks developing the Public Lands Initiative," she told me.
She also said she was unsure how Congress could extend protections to Bears Ears. "You have people like Hatch and Chaffetz and Bishop—they were so committed and they were unable to get anything [about Bears Ears] through Congress," Branch said, adding that "it's difficult for me to think" that another effort could be successful.
She also joined McIntosh in promising to challenge any attempt to reduce the current borders of Bears Ears.
It won't be clear until the end of the summer how far Zinke plans to reduce the size of Bears Ears. "There is no doubt that it is drop-dead gorgeous country and that it merits some degree of protection," he said, but said it deserves federal "multi-use" conservation and not the more sweeping limits of a national monument.
Yet even proposing to reduce it in size, and not repeal it entirely, constitues a small concession to the legal specifications of the Antiquities Act. Orrin Hatch, the senior Republican senator, had been calling for Bears Ears to be revoked entirely. On Monday, he said Zinke's announcement was "an unquestionable victory for Utah."