Would You Go to an Astronomy-Themed Resort?
A vacation spot in northwestern India bills itself as one of the best places in the country to see the Milky Way.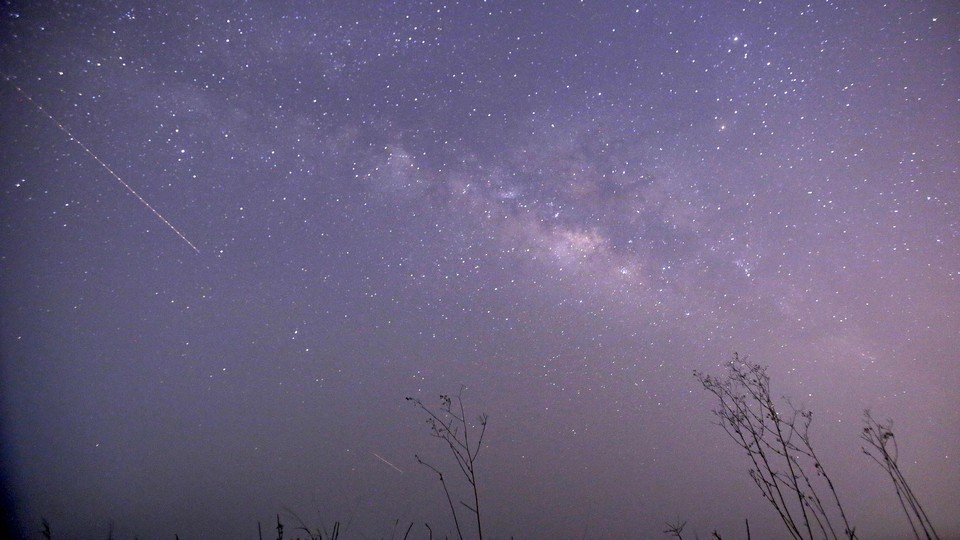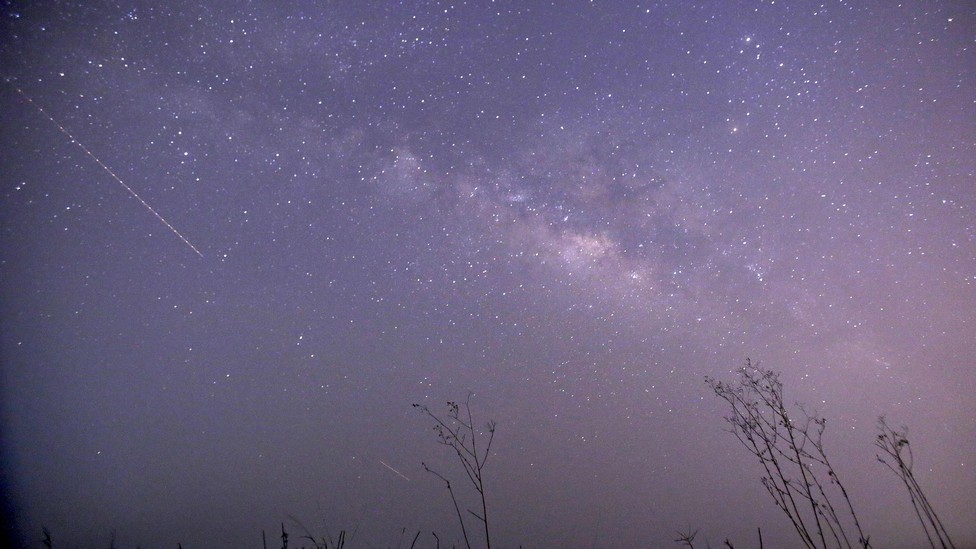 These days, vacation resorts can offer some pretty unusual experiences to guests, beyond the typical white sands, blue waters, and tiny cocktail umbrella. At one Japanese spa resort, visitors can take baths in red wine, green tea, or ramen broth. In Sweden, there's ice hotels, with rooms made out of exactly what the name suggests. In Bolivia, there's a luxury hotel made entirely of salt from nearby salt flats, including the furniture, where guests are asked not to lick the walls to prevent them from deteriorating.
And in India, there's an all-inclusive astronomy resort in the middle of the wilderness, where guests can stargaze without the glare of light and air pollution.
Astroport Sariska bills itself as the first astronomy-themed resort in the country, according to its Facebook page. It's located in the country's northwest in Rajasthan and sits a few miles south of the Sariska National Park, a wildlife reserve. There are no major cities nearby to clog up the night sky, with New Delhi about a five-hour drive away. During the day, guests can participate in typical nature activities, like hiking and going on safaris. At night, when it's pitch black, they stare at the Milky Way as it stretches out above them.
"It's beyond imagination, the whole experience takes u away from ur hectic life, that is full of pollution, noise, stress n so on," wrote one user on the resort's reviews page, which is full of five-star ratings. "Just go, enjoy the nature, lie down under the blanket of stars and forget everything."
The resort provides telescopes to guests and offers workshops on how to identify stars and constellations, according to a recent post on Connect Jaipur, a lifestyle blog based in the city of the same name. Visitors stay in tents with beds, which cost between 13,000 to 22,000 rupees, or $200 to $340.
Astroport Sariska may be one of the first places of its kind in India, but the concept isn't new. Astrotourism, as a Conde Nast Traveler headline recently put it, "is now a thing." The article points out resorts in Mexico and Italy that offer guests telescopes in every room or access to observatories. Iceland has long been a popular astrotourism attraction thanks to clear views of the northern lights over mountaintops and glaciers. In the United States, people raced to book hotels months in advance for this summer's total solar eclipse, which is best viewed in a handful of states.
The existence of Astroport Sariska and other astronomy-related getaways serves as a reminder that many people, crammed together in bustling cities underneath streetlights and car exhaust, have never seen the night sky as it is. Judging by the reviews for the resort, some of them are willing to pay for it.