Quoted: The Consensus-Building Edition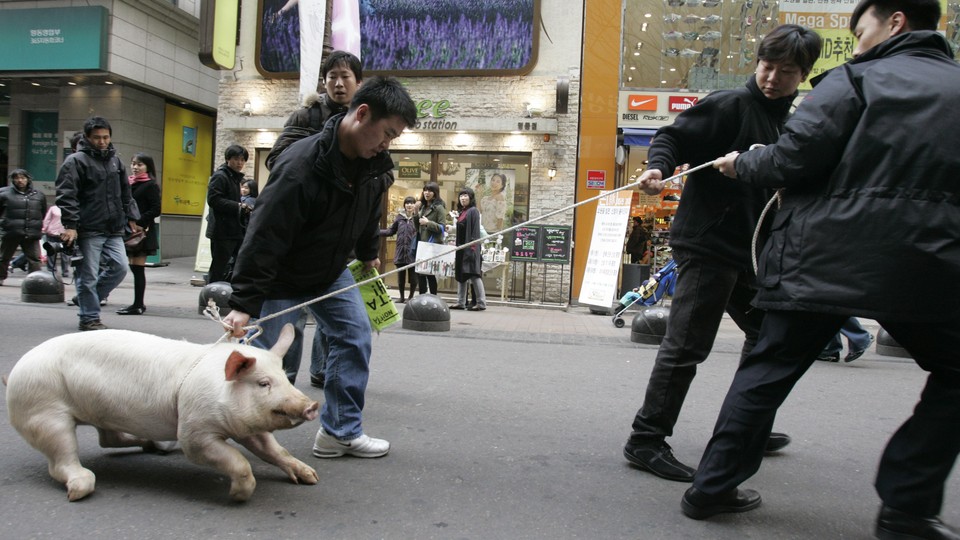 Editor's Note:
This article previously appeared in a different format as part of The Atlantic's Notes section, retired in 2021.
Voted off the island: "It was just surprising how the necessity of removing pigs wasn't a widely shared viewpoint," —Scott Morrison, a biologist, on recovering endangered species on an island overrun with invasive feral pigs.
All opposed, say nay: "That is 100 percent not a thing," —Josh Connolly, a congressional staffer, on the legislation allegedly nicknamed "the Gawker Bill."
Doctor, do you concur? "[It requires] training the algorithm so it can say, 'This is a wound that looks like it will heal,'" —Jonathan Kanevsky, a plastic surgeon, on teaching computers to evaluate burns.