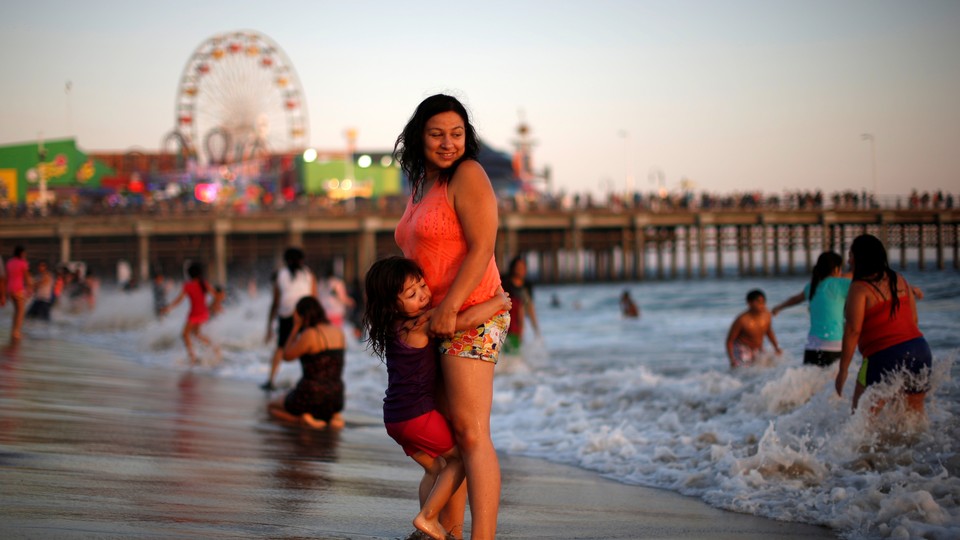 Editor's Note:
This article previously appeared in a different format as part of The Atlantic's Notes section, retired in 2021.
The record: June 2016 was the June with the highest average temperature ever recorded, according to the National Oceanic and Atmospheric Administration. The surface of the planet was .9 degrees Celsius warmer than the 20th-century temperature average.
This record was last broken: In June of last year. And in June of the year before that. It's a pretty familiar record, actually, since each of the last 14 months was the hottest version of that month ever recorded—the longest streak of its kind since global temperature records began in 1880.
Why it's scary: We already knew that 2016 was going to the hottest year ever recorded, a status assured by the winter's scorching and unprecedented heat. Get this: Not only was March 2016 the hottest March ever recorded, but it broke that record by the greatest margin ever recorded, exceeding the margin set by … February 2016. Scientists hoped that these high temperatures were stoked by the "Godzilla" El Niño current in the Pacific Ocean. But El Niño calmed down this spring—and the global temperature records are still getting smashed (though not by the same margins as the winter records).
Meanwhile, July's temperatures are looking pretty dire. NOAA announced the June record while North America huddled under an enormous "heat dome" and as a heat wave rolled across the United Kingdom and western Europe.
In better news: Solar farms in California beat their own power-generation record last Tuesday when they created enough energy to power 2 million homes.
This week's non-climate-related sign of the apocalypse: A wild boar appeared in the the Baltic Sea and leapt from the foamy spray to attack Polish vacationers, a video appeared to show.