The International Space Station's First German Commander
The European Space Agency has announced Alexander Gerst will take command of the orbital station in 2018.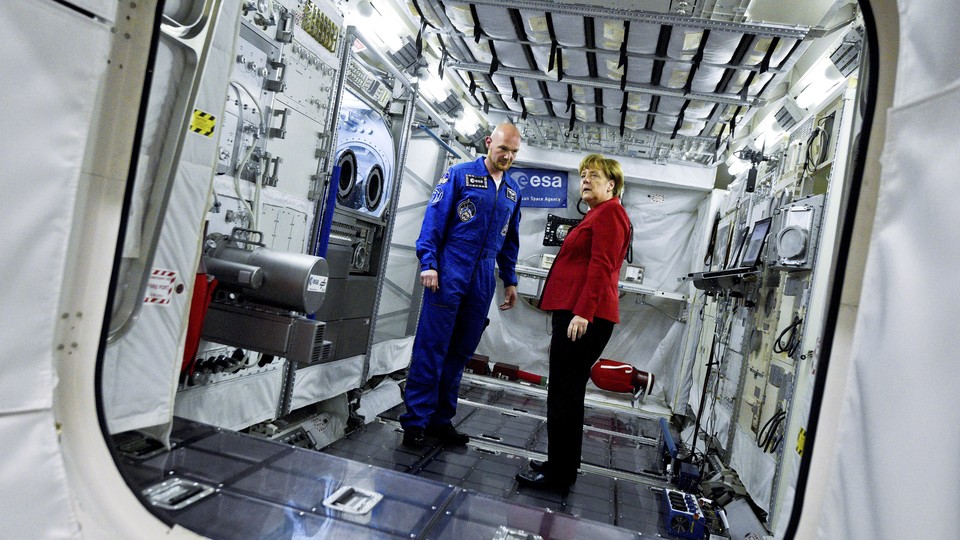 European Space Agency astronaut Alexander Gerst will serve as commander of the International Space Station in 2018, making him the first German to hold the job, the agency said.
ESA Director General Jan Woerner said Wednesday that Gerst will lead the orbital station during a six-month mission starting in May 2018. German Chancellor Angela Merker joined the announcement at the European Astronaut Centre in Cologne.
Gerst is a geophysicist and volcanologist. He previously spent six months on the ISS as a flight engineer in 2014 for ESA's Blue Dot mission, during which he conducted experiments focused on physical science, biology, and human physiology. He also took 12,500 pictures to make this six-minute timelapse:
Gerst will be the second European astronaut to serve as commander in the history of the station. Frank De Winne, of Belgium, held the job in 2009. Russian cosmonauts and American astronauts have taken turns commanding the station since humans began living there in 2000. Chris Hadfield became the first Canadian ISS commander in 2013.