A History of the Greatest Food Heists
From the Hamburglar to boosted almond trucks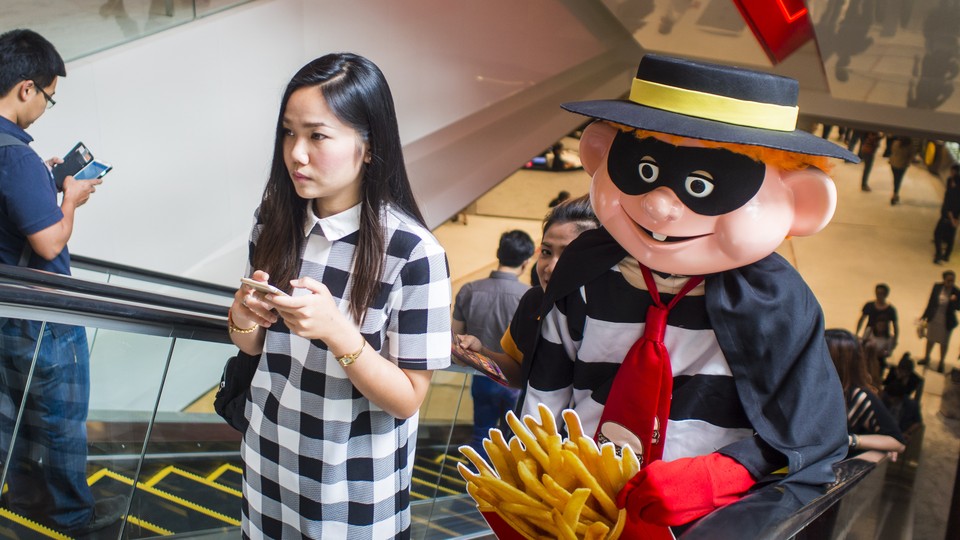 It's easy to assume that burglars and thieves are always after conventional valuables: cash, jewels, or high-end electronics. But some of the most memorable heists actually involve food.
Inspired by Geoff Manaugh's new book, A Burglar's Guide to the City, we dive into the ancient history and detective science behind food crime. From Spartan hunger games to the McDonald's burglar, food is a surprisingly popular target (and tool) for thieves. Who knew that 4 percent of all the cheese produced in the world is destined to be stolen, or that Scandinavian burglars use potatoes to bust open vaults? In this episode, we talk to agricultural detective Rocky Pipkin about nut rustlers, cherry skims, and bee-hive heists. With the price of almonds up at half a million dollars per trailer-load, thieves in California's Central Valley have begun setting up elaborate schemes to strip an entire orchard or boost a truck—and farmers are fighting back with military technology.
As regular Gastropod listeners will know, maple syrup is another valuable commodity: a barrel of the sweet stuff can be worth thirteen times more than crude oil. Journalist Brendan Borrell tells us the story of the Great Canadian Maple Syrup Heist of 2012, explaining how the burglars managed to haul off six million pounds of syrup—and where that syrup likely ended up. Throughout the episode, author Geoff Manaugh serves as our guest expert, helping us see the world through the eyes of a burglar while sharing stories of some of the greatest—and the most stupid—food heists of history. Listen in now—but please don't get any ideas!
---
This article appears courtesy of Gastropod, a podcast co-hosted by Cynthia Graber and Nicola Twilley that looks at food through the lens of science and history.