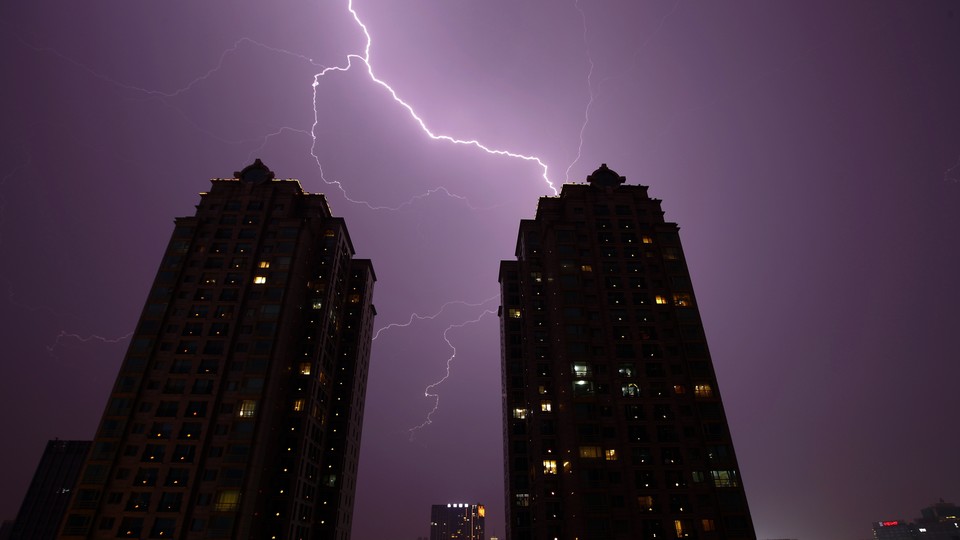 Editor's Note:
This article previously appeared in a different format as part of The Atlantic's Notes section, retired in 2021.
In her recent essay, Julie teased out some of the math and mystery behind coincidences, also putting out a call for readers to share their best omg-how-could-that-possibly-happen moments. Here are some additional reader stories that came into our inbox, starting with an anonymous tale that's a little too close to home (literally):
I moved to San Francisco from the East Coast in 1990. Shortly after we moved, my husband and I visited a bar in the city near a friend's house. The bartender carded us, and when I presented my Connecticut driver's license to the bartender, she looked up at me, flabbergasted.  I thought that she didn't think my CT license was legitimate, but she seemed really disconcerted and said nothing about my age.

Instead, she started asking me things like, "Did someone put you up to this?", "Is this a joke?" I clearly had no idea why she was so upset or why she was asking me these questions. She then asked me, "Did you really live at [a home address] in Glastonbury, CT?" I said yes, my parents moved there in 1987 and still lived there. She said, "I grew up in that house." She described the house and its surroundings to me exactly. We were both extremely freaked out. What are the odds?
Here's a sentimental coincidence from reader April Le:
On the anniversary of my grandmother's passing, my mom, sister and I visited La Jolla Cove, one of the last places we took our grandma. I was seated in the back and the car was at a complete stop (and had been at a complete stop for many minutes) when suddenly, a gold ring rolled out from under the front seat. I picked it up and said, "Mom? What is this?" I showed it to her and the look on her face was a mix of disbelief and shock. She told me it was a ring her mother (my grandmother) had given her and she had been looking for it for years.
Here's a coincidence around Julie's piece (this is getting very meta):
I was walking to the grocery store today and thought of a friend, thinking maybe I'll see her there. While walking out the door after shopping, I bumped into her, and we walked back to our building together.

That's not the real coincidence. Then I sat down at my laptop, opened The Atlantic website, and found this article on coincidences. Go figure ...