Not Doomed Yet: Obama and China Slow Coal's Roll
At least in the short-term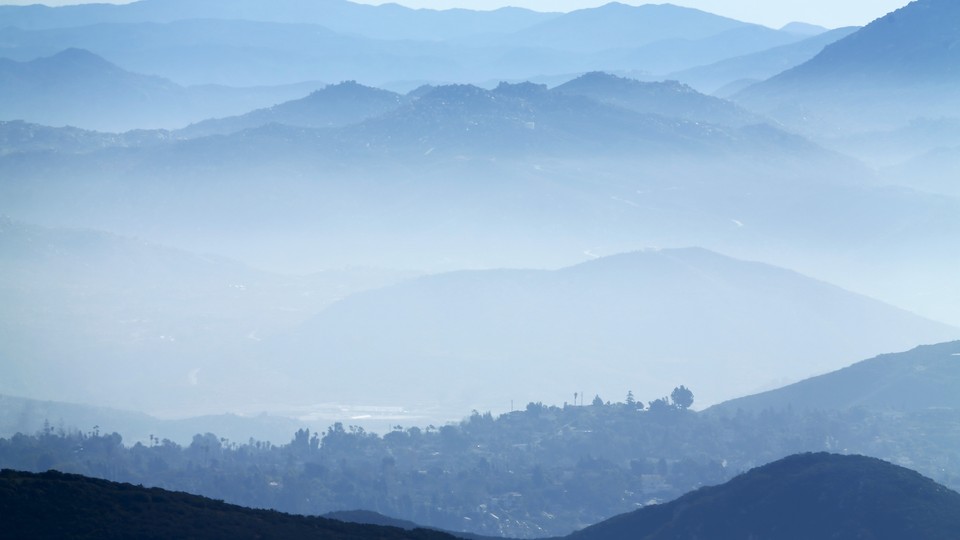 This is 'Not Doomed Yet,' The Atlantic's weekly newsletter about global warming. It lives here in the science section; you can also get it in your inbox:
---
Piers Sellars is the acting director of NASA's Earth Sciences division; he was also recently diagnosed with Stage 4 pancreatic cancer.
"This diagnosis puts me in an interesting position," he writes in a remarkable Op-Ed:
I've spent much of my professional life thinking about the science of climate change, which is best viewed through a multidecadal lens. At some level I was sure that, even at my present age of 60, I would live to see the most critical part of the problem, and its possible solutions, play out in my lifetime. Now that my personal horizon has been steeply foreshortened, I was forced to decide how to spend my remaining time. Was continuing to think about climate change worth the bother?
So it continues. Many people seemed to get it lodged in their brains over the weekend. Something about it—that Sellars has to keep one eye on the dire, local emergency, while managing fear and regret; while working steadily on the unquestionable, multi-decadal one—seems very 2016.
It also ends with a rhetorical turn so good that, like, I'm now certain Sellars must be excellent at telling off people who cut him in line at the grocery store. I won't ruin it.
Relatedly, James Bridle finds a new way to talk about space travel and humanitarianism with his Flag for No Nations.
I've been reading recently about the 2011 famine in the Horn of Africa, a disaster that experts could see coming and did too little to mitigate. Ultimately at least 50,000, and possibly more than 100,000 people, died, more than half of them children. The complete experience of a person, his probing curiosity, her private admirations: This was needlessly destroyed forever, tens of thousands of times, only four years ago.
So it has stuck with me that Jan Egeland, a veteran of UN relief work, introduces Oxfam's final report on the travesty with this sentence: "How come, more than a generation after man walked on the moon, we would let fellow human beings die needlessly because we would not give priority to meeting their most basic human needs in time?"
The Trends
The atmosphere is filling with greenhouse gases. For the week beginning on January 10, 2016, the Mauna Loa Observatory measured 402.48 CO2 molecules per million in the atmosphere (ppm).
One year ago this week, it measured CO2 levels at 400.10 ppm. Ten years ago, the Observatory measured levels at 381.22 ppm.
Renewable energy costs are falling quickly. I have repeated this line in every newsletter, yet oil prices keep falling and falling. Which kind of complicates the whole renewable-resources-beating-fossil-fuel-on-price thing. So let me instead recommend these 10 predictions for 2016 from Michael Liebreich, the chairman of Bloomberg New Energy Finance, who brings finance's self-assured omniscience to renewable energy.
His predictions, in short: Oil prices will rebound; photovoltaic solar installations will exceed wind installations; and prices in the European carbon market will recover.
+ It's a vanity statistic, but perhaps a revealing one: The U.S. solar industry is growing 12 times faster than the U.S. economy. Most of the growth in the last two years has come an explosion of work in solar panel installation. And the Department of Energy, working from the same data, notes that veterans are employed in 8.1 percent of those jobs. A little more than 7 percent of Americans are veterans.
The Obama administration is trying to implement its first major greenhouse-gas-limiting regulations. The White House announced it would review the federal coal program, which lets companies cheaply mine on federally owned land.
The federal coal program produces about 40 percent of U.S. coal. Analysts say the coal market is generally so bad that the Obama rule change can't make things any worse, at least in the short term.
The second-largest coal miner in the U.S., Arch Coal, also filed for bankruptcy last week.
China is planning a cap-and-trade program to limit carbon emissions. China's Xinhua News Agency reports the country will approve no new coal plants for the next three years. According to official figures released Tuesday (which can be very wrong), Chinese coal use fell through 2016. The country's carbon emissions likely fell by about three percent as a result.
This week in the Earth system
Although the boom in liana abundance has been well-established since 2002, when the first study to show this pattern was published, it's still a bit of a mystery why the density of lianas has been increasing. Their success could be a result of climate change, with higher levels of carbon dioxide juicing their growth. Lianas also do well when gaps appear in the forest, and since climate change could be increasing tree mortality, that could be giving lianas more opportunities to sneak in. Or it could be that lianas benefit from people's presences in forests, since the sort of disturbances and fragmentation we tend to create benefits them, too.
Margalit Fox, the finest obituarist at The New York Times, reports the death of Richard G. Hendrickson, 103. From his farm on the southern tip of Long Island, Hendrickson filed two volunteer weather reports almost every day from July 1930 to September 2015.
---
Thanks as always for reading.