Meet Alex, the First Atlantic Hurricane to Form in January Since 1938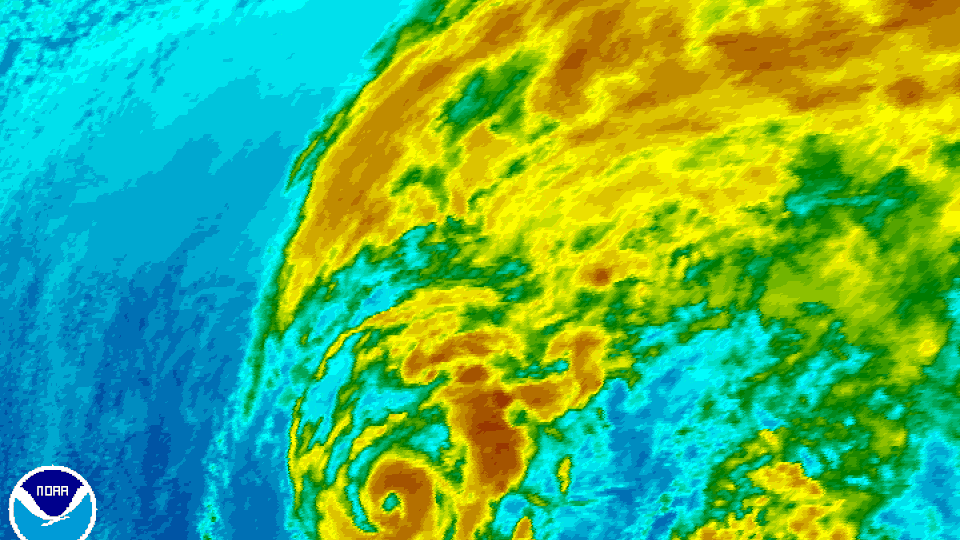 That big swirl of color up there is Alex, the first Atlantic hurricane to form in the month of January since 1938.
NOAA's National Hurricane Center upgraded Alex from a subtropical storm to a hurricane on Thursday as it whirled over the North Atlantic Ocean near Portugal's Azores islands. Hurricane Alex carries sustained winds of up to 85 miles per hour, and is expected to dump three inches to five inches of rain over the islands through Friday. Meteorologists warn of the possibility of flash floods and mudslides. Near the coast, the storm system will produce large and dangerous waves.
Alex is truly rare. It is one of the earliest tropical systems to form in the Atlantic hurricane basin since record-keeping began in 1851, according to Bob Henson, a meteorologist at Weather Underground. The last hurricane to rage over the Atlantic Ocean in January was Alice in 1955, which formed in December of 1954, and brought strong winds and heavy rains to the Caribbean islands of Anguilla and Saba.
The Atlantic hurricane season officially runs from June 1 to November 30, and the first named storms of the year in both the Atlantic and the Pacific usually form in July, according to NOAA's National Hurricane Center. Tropical storms form most often over warm waters, and not in the dead of winter.
A hurricane warning for central Azores—a grouping of five islands—was issued Thursday. After passing by the region, Alex is expected to move north toward Greenland.