China, the World's Biggest Polluter, Commits to Cap-and-Trade Carbon Emissions
Here's why the country's new national carbon-market program is such a huge deal.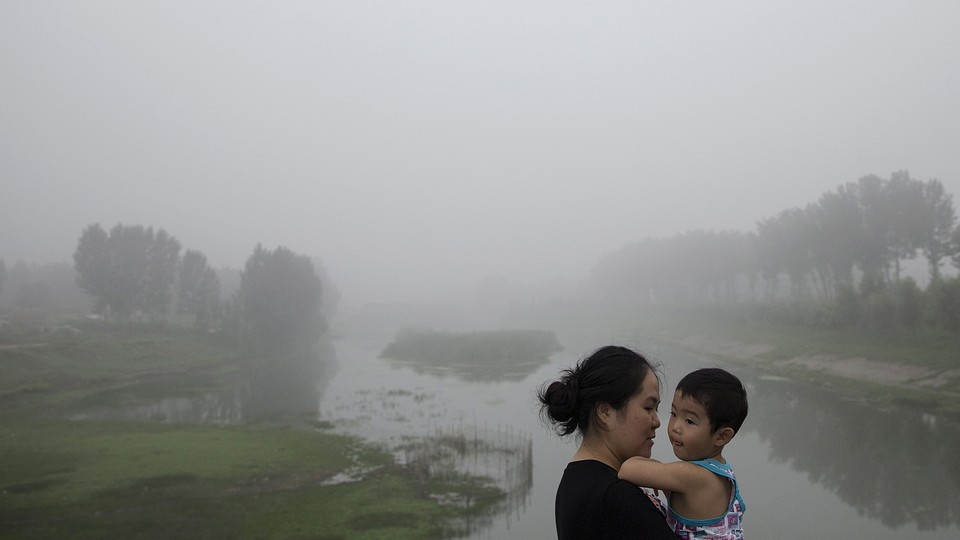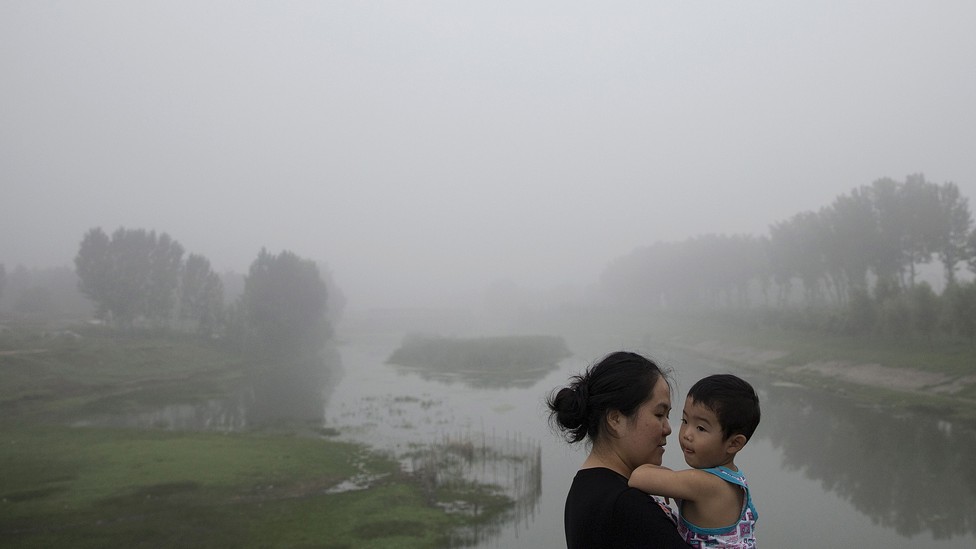 China, the world's largest emitter of greenhouse gases, will announce a nationwide cap-and-trade program to limit carbon emissions, according to a White House statement provided to The New York Times.
The program, which Chinese President Xi Jinping will commit to in Washington on Friday, will begin in 2017. It was first announced in September of last year. The program will be the country's most significant climate policy to date, and it follows a landmark U.S.-China deal in November 2014 to roll back both countries's emissions.
In a cap-and-trade program, a government sets a hard limit on how much carbon-dioxide will be released into the atmosphere annually, through the burning of fossil fuels like gasoline and coal. It then offers a set number of credits up to that limit, and companies bid on them for the right to pollute. The success of a cap-and-trade program in stemming emissions depends in part on what the cap is. So far, I can find no mention of hard numbers associated with China's nationwide program.
But we do have a sense of what the country is aiming for. It has previously committed to aim to peak emissions before 2030; the Times reports that, between the country's faltering economy and slowing industrial boom, it may be possible to peak them in 2025. China has already operated carbon markets with some success in seven of its provinces, including Guangdong, the country's most populous.
China will also announce other climate-change commitments on Friday. These include committing to renewable-energy sources and making a large monetary contribution to the global fund to help poorer countries prepare for climate change.
Most of the climate news this month is facing the upcoming UN negotiations on the issue, which begin at the end of November in Paris. That's why—despite how hard it will be for China to implement cap-and-trade—the move so excites Obama administration officials.
And the two countries seem to have made progress in advance of the talks. For more than 20 years, UN climate talks have bifurcated countries into two categories—"developed" and "developing"—to decide who gets to emit the remaining carbon-dioxide into the atmosphere. That divide is inherited from the first and most successful international environmental treaty, the 1987 Montreal Pact which halted ozone depletion, but it has proved more troublesome in the climate context. Politico reports that in advance of the talks, U.S. and Chinese officials have agreed to drop those categories, hewing instead to "a form of differentiation which depends on countries' actual real circumstances."
China's program will benefit Chinese citizens first and foremost, who will have longer, healthier lives due to the reduction in smog; and to the degree that it slows anthropogenic climate change, it will benefit people all over the world. But it could potentially change some of the U.S. climate debate—or, at least, change the Republican talking-point response to any proposed climate policy.
At the GOP presidential debate earlier this month, many candidates did not so much reject mainstream climate science as say that America was powerless to do anything about it.
"America is not a planet. And we are not even the largest carbon producer anymore: China is. And they're drilling a hole and digging anywhere in the world that they can get a hold of," said Senator Marco Rubio of Florida at the debate. "The decisions that the left want us to make … will make America a more expensive place to create jobs." This isn't an argument made from science, but from economic game theory: If we adopt climate-change-mitigation policies, Rubio is saying, we won't be able to compete with China. But China has now committed to a carbon-reduction program second in size only to the European Union's.
Obama proposed a cap-and-trade program during his first term but was not able to get it through Congress due to Republican obstinacy. As a result, he instead enacted his signature climate policy through the Environmental Protection Agency, as regulation meant to alter the electricity industry. Which means that the state of global climate regulation in the mid-2010s is a wonderful irony: China, the largest self-avowedly communist nation in the world, has created a market to reduce its carbon emissions. And the U.S., the anchor of global capitalism, will limit them through government command-and-control.