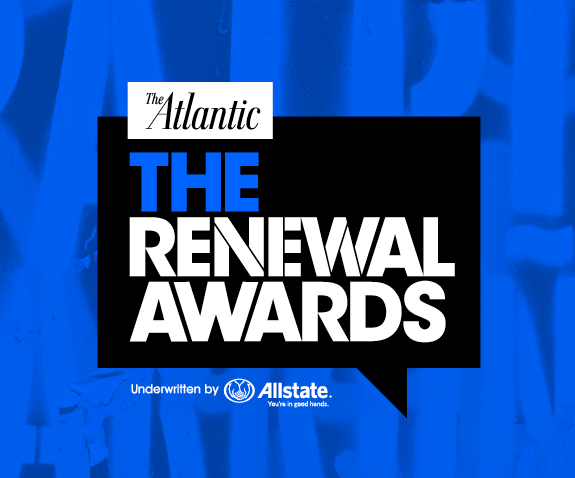 Twenty-five non-profits from across the country have been chosen from nearly 500 nominations to compete for $100,000 in funding as part of The Renewal Awards, a project brought to you by The Atlantic and Allstate. The nationwide competition aims to recognize local organizations driving positive change in their communities and bringing progress to the country.
Vote here until Friday, Feb. 17 to select your favorite finalist in each category.
The categories are as follows:
Allstate Youth Empowerment: Organizations who support youth growth and development
Community Action: Creating change and opportunity for underserved communities
Ingenuity: Honoring projects that promote simple yet creative solutions to solve complex problems
Neighborhood Revitalization: Projects focused on rebuilding communities
Self-Starter: Underdog organizations founded without substantial support from large funders
If you cannot view the nomination form below, you may complete it here. For a complete breakdown of the The Renewal Awards' official rules, please refer to the official rules document. For more information, please email KC Sledd at kcsledd@atlanticmedia.com.