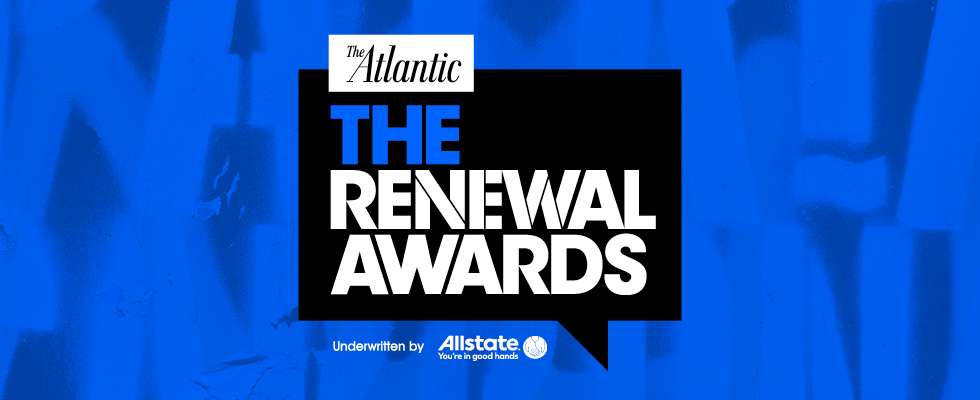 The Atlantic and Allstate are issuing a nationwide call for nominations for the 2017 Renewal Awards, now in its third year, to recognize local organizations driving positive change in their communities and bringing progress to the country. The Awards will culminate in spring 2018 with five winners receiving a $20,000 award from Allstate, including the Allstate Youth Empowerment Award, to further their work. Five runners-up will also receive a $10,000 award.

The Renewal Awards seek to illuminate these creative solutions: the local organizations and individuals banding together to confront the biggest challenges facing the country, and we look forward to seeing the nominations honoring them.

Complete this nomination form by November 17, 2017 so that your favorite nonprofit has an opportunity to win. We will let finalists know their status in mid-January 2018.

If you cannot view the nomination form below, you may complete it here. For a complete breakdown of the The Renewal Awards' official rules, please refer to the official rules document. For more information, please email Sibley Weiland at sweiland@atlanticmedia.com.