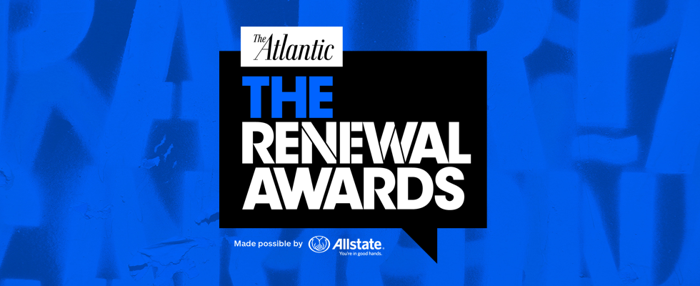 Twenty-five nonprofits from across the country have emerged from nearly 3,000 nominations to compete for $20,000 in funding as part of The Renewal Awards, a project brought to you by The Atlantic and Allstate. The nationwide competition aims to recognize local organizations driving positive change in their communities and bringing progress to the country.

Five winners will receive a $20,000 award from Allstate, including the Allstate Youth Empowerment Award, to further their work. Five runners-up will also receive a $10,000 award.

Voting has closed at this time.
We will announce the winners at an event on March 27 in New Orleans. You can also read about the winners on The Renewal Project, which is made possible by Allstate.   
For a complete breakdown of the The Renewal Awards' official rules, please refer to the official rules document. For more information, please email Sibley Weiland at sweiland(at)atlantic57.com.