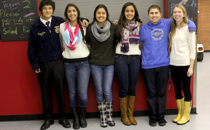 A Rural High School with a 21st Century Outlook
A California school prepares its students for success.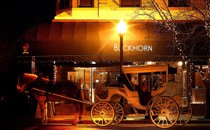 California Dreamin': How Collaboration Builds Small-Town Communities
In Winters, California, a library, a swimming pool, and a school make a big difference in the quality of life.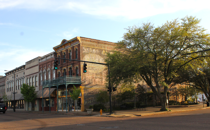 A Song of America's Downtowns
A heartening surprise of our travel so far: the breadth, seriousness, and—in some places—success of the effort to revitalize small-town downtowns. Or, what 3 programmers from Uzbekistan taught us about America.
The Glamorous Life of a Journalist, Couples-Getaway Edition
Addressing America's infrastructure crisis, while people are staying right in the infrastructure.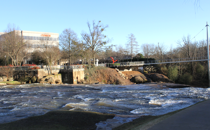 Greenville, Burlington, and American Futures
"I loathed it with the heat of a thousand million suns."