The Problem With 'Uber for Therapy'
A company that offers app-based coaching laid off its mental-health coaches, then offered them their jobs back without health insurance.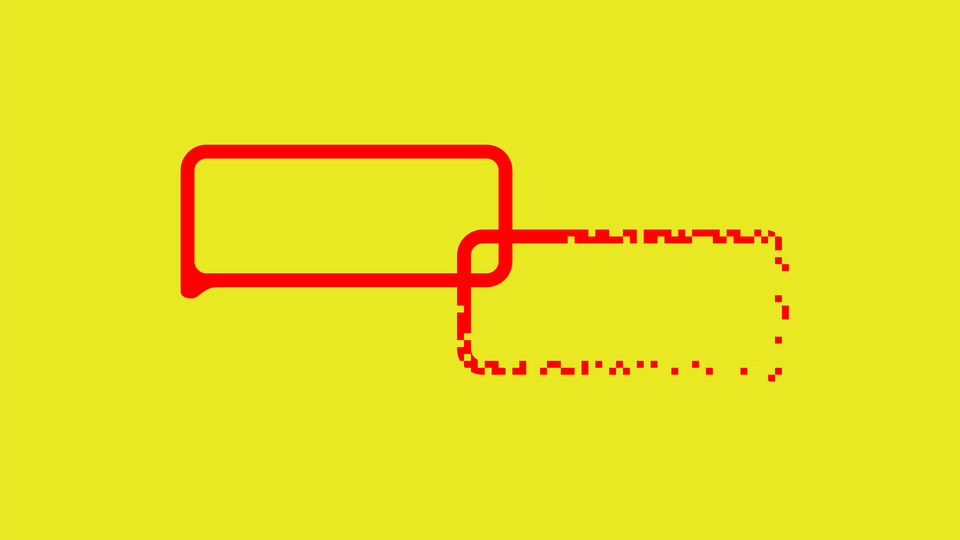 At 10 o'clock one morning this November, Rob Beal's bosses summoned him and his co-workers onto a mysterious Zoom call. Beal had spent more than two years working as a coach for AbleTo, which provides mental-health services to people through apps, videochats, and calls, like Uber for anxiety.
Beal, a 50-year-old former attorney, had devoted himself to his job coaching people through AbleTo's anxiety and depression programs. Though he made $55,000 a year—not a cushy salary by San Francisco standards—he loved that he was helping people. About 10 times a day, for 30 minutes at a time, he would call one of AbleTo's users and offer support or sometimes just a friendly ear. It wasn't therapy, but it was close. "It's exhilarating for me," Beal says. "I invest a lot emotionally in my clients. I care about them."
But now Beal's feel-good job was coming to an abrupt end. The manager on the call said Beal and his six fellow coaches were being terminated. Their role no longer fit the company's business model. They wouldn't be calling to check in on their clients that day.
Beal and his colleagues listened in stunned silence. Finally, one of the other fired coaches cried out, in a reflexive koan of pandemic anxiety, "But I'm essential!"
Two weeks later, AbleTo offered Beal his job back, but only part-time, and with no health benefits, sick leave, or paid time off. The pay would be 30 percent less than he was making—$18 an hour, or less than $38,000 a year if he was able to get 40 hours a week. He would become a health worker without health insurance in the middle of a pandemic. (The Atlantic obtained a copy of Beal's separation agreement, as well as an email describing the part-time offer from AbleTo's HR department. Another coach who was terminated alongside Beal asked to remain anonymous but confirmed his account.)
In an emailed statement, the AbleTo spokesperson Stephanie Carroll said that as part of an integration with a similar service called Joyable, which AbleTo acquired in March, "seven of our non-clinical coaching positions in a specific product line were eliminated to better align with our business model. These coaches were offered severance pay and an opportunity to apply for other positions within our company."
If Beal refused the part-time offer, he could collect six weeks' pay as severance. Beal, who owns 170 shares of AbleTo stock, declined the money and the part-time offer in order to make his story public.
Though start-ups like AbleTo have arguably broadened access to mental-health care, Beal and his colleagues' experience serves as a cautionary tale about what can happen when tech companies control peoples' psychological treatment. One reason so many people turn to apps such as AbleTo is that they can't find a traditional therapist who takes their insurance. The Affordable Care Act required insurers to cover mental-health appointments, but it didn't require doctors to participate in insurance networks. So today, many therapists don't accept insurance, making traditional mental-health care all but unaffordable for many Americans.
As a substitute, many companies offer virtual mental-health services such as AbleTo to their employees for free as a cost-effective way to keep them productive and healthy. The city of Reno, Nevada, for instance, is using federal funding to provide the Talkspace app, best known for its texting-based therapy, to all residents for free.
Though these services may be affordable, they are that way for a reason. And workers like Beal, as well as their clients, may suffer when the companies shift from generating positive thoughts to generating profits.
Long before working for AbleTo, Beal practiced civil litigation for 12 years and hated it. After he quit, he volunteered for a suicide-prevention hotline. Mental health intrigued him, but he wanted to work with people before they reached a point of crisis—who were just having a rough time, like so many Americans are these days.
A few years ago, he heard about a company called Joyable, which was hiring coaches to guide clients through app-based exercises meant to help them get over depression and anxiety. I used Joyable's social-anxiety program in 2018, had a good experience, and wrote about it in my book and for The Atlantic. In that program, users write down thoughts that are making them anxious and try to come up with new ways of thinking about the situation that are more accurate and less anxiety-inducing.
The program's low price appealed to Beal. For people whose employers don't cover the service, Joyable costs $99 a month, compared with about $200 a session for psychotherapy in a big city. "The whole issue of paying for mental-health services is such an obstacle to getting help," Beal told me recently.
He applied, got hired, and was trained in Joyable's cognitive-behavioral approach. In his calls with clients, Beal primarily used motivational interviewing, validating a client's experience and affirming what they've achieved. He aimed to help people feel heard.
For the most part, clients talked about their work and relationships. But "we would talk about anything; it would be wide open to talk about whatever they were dealing with," Beal said.
If someone complained about their boss yelling at them, for example, Beal would say things such as, "It sounds like you felt like your boss didn't hear what you were saying and neglected your needs." Then he might help the person come up with solutions themselves, by saying things such as, "Have there been any occasions where things went well, and this negative experience didn't happen?"
About a year after Beal took the job, AbleTo acquired Joyable. But Beal's job and that of the other coaches remained the same, he says. In all, Beal estimates that he coached over 800 people.
Though people can pay monthly for the Joyable app and coaching services (I did), over time most of Beal's clients were receiving the service as a fringe benefit paid for by insurers or by their employers, which included companies such as Northwell Health, Pandora, and Costco.
A few months ago, Beal and his colleague say, AbleTo hired a team of part-time coaches based in Florida, who he says also did not receive health benefits, paid time off, or sick pay. "I spent a lot of time supporting those new folks, without realizing that those are the people coming in to take our jobs," Beal's colleague told me. Indeed, the part-time jobs that AbleTo offered Beal and the others were based in Florida.
But this part-time arrangement isn't fair, Beal and his colleague say. If they are helping so many American workers stay sane in a pandemic, surely they deserve health insurance themselves. "It's like Starbucks telling their baristas, 'You can serve the coffee, but you can't drink any,'" Beal said.
AbleTo isn't the first company that has raised concerns that tech platforms sometimes put growth and returns ahead of patient care and therapists' well-being. Some therapists who have worked for other virtual mental-health providers, such as BetterHelp and Talkspace, have complained of low pay and difficult working conditions. One therapist who offered services on Talkspace found that when she provided a client with links to therapy resources outside the app, a company representative contacted the therapist to say she "should seek to keep her clients inside the app," according to a New York Times investigation from August. At one point, Talkspace reportedly introduced a button clients could press that required their therapist to respond within a certain time, or risk having their pay docked. (In an email, a spokesperson for Talkspace told me, "Any therapist that wants to refer a patient to a higher level of care, in or outside of the Talkspace platform is free and encouraged to do so ... The call button was introduced last year to ensure timely response and high quality care ... It's been integrated into the client experience with no incident.")
On the review site Wirecutter, also part of The New York Times, a reviewer who attempted to sign up for HealthSapiens, a telephone counseling service, was "informed by the exasperated therapist who picked up that while a licensed counselor is always available by phone, they are not available for 24/7 counseling. Rather, they can schedule a weekly 20- to 30-minute phone session—beyond that scheduled session, the phone service is available only for scheduling and emergencies. The therapist herself called HealthSapiens's marketing false advertising." (HealthSapiens did not respond to an emailed request for comment.)
Derrick J. Hoard, a marriage and family therapist based in Seattle, signed up to offer therapy through BetterHelp, a virtual therapy program, about two years ago. He remembers a relentless schedule of back-to-back sessions, 24/7 texts from clients, limits on the number of words he could exchange with clients, and a rate that amounted to less than $30 a session, compared with the $200 he charges in his private practice currently. "The way they have it set up is so abusive," Hoard told me. "It just sounds like someone in the tech industry just decided, I want to see what I can do."
In an email, the BetterHelp co-founder Alon Matas responded that BetterHelp's compensation structure has changed since Hoard stopped providing therapy through the platform. "There are no '24/7 texts' from clients and there never were," Matas wrote. "Clients can send a message to their therapists in their own time and the therapist would respond on their own time. As for 'back-to-back sessions,' just like in traditional counseling settings, it is entirely the therapist's choice on how they want to set their workday, including how many sessions they would like to have on a given day." He added that therapists are paid based on how much time they spend on both live sessions and messaging.
A group of therapists called the Psychotherapy Action Network has spoken out against the rapid rise of these apps at the expense of traditional, long-term psychotherapy. Talkspace sued the group for defamation after its chairs wrote a letter to the American Psychological Association expressing concern that some health-insurance plans cover Talkspace. Janice Muhr, a co-chair of the group who has her own private practice in Chicago, told me she wasn't surprised that some say BetterHelp, AbleTo, and others pay low rates. "It's saddening that there's a tremendous pressure on the field to do shorter-term work or less-expensive work," she said. Regarding the Talkspace lawsuit, she said, "We were delighted that the case was dismissed efficiently and that we prevailed in the legal system."
In Muhr's view, insurance companies should reimburse therapists more, which would encourage more therapists to participate in insurance networks.
After his firing, Beal felt a little depressed himself. He derives joy from connecting with people, but his tether to the beautiful chaos of other humans was unexpectedly cut. He wasn't able to tell any of his clients—some of whom he had spoken with nearly 100 times—that he was leaving.
By the time Beal was fired, Laura, a client of Beal's who asked to go by her first name to protect her privacy, had been talking with him for a year and a half. Laura had signed up for Joyable to help her handle the stress of caring for her aging parents, but recently she had been mostly making use of the coaching sessions, not the app. Beal was supportive and affirming, she told me, making her feel less alone whenever she was overwhelmed. It's almost like he became a friend, she said.
When she first started talking with Beal, Laura mentioned that she was deeply religious. Weeks later, Beal gave her some feedback that involved her faith. "It showed that he was really, not just listening and paying attention, but … I felt cared for," she said. For the first time in a long time, she wasn't the one doing the caring.
In November, Laura got a text message from a man saying he would be her new coach.
"Where's Rob?" she texted back.
After some wheedling, the man responded that Beal was no longer with the company. (Carroll, the AbleTo spokesperson, said, "AbleTo participants were immediately transitioned to new coaches to ensure seamless continuity of coaching support.")
Laura was crestfallen. Around this same time, Laura's father had died. She broke up with her fiancé. She felt like she was losing all of the people in her life who had supported her. Now Rob, too? She didn't want to explain her whole saga to a new person.
When Laura told me this, I thought back to my own Joyable coach, and how much she helped me as I paced around my nasty one-bedroom apartment, the first draft of my book open on my computer and too many LaCroix cans open on my desk. How she strained to understand my convoluted journalism problems and offered tips that I still use today—or at least try to. How I had always been reluctant to stick with therapy because I thought it was too expensive and I didn't deserve something so expensive, but Joyable was so cheap! Why not? If my coach had been fired in the middle of our time together, I would have been sent reeling, even more than I already was.
Muhr says the ideal way to end a therapeutic relationship is mutually—when both the therapist and the client realize that they've accomplished all they can or want to accomplish. To abruptly fire a coach and replace them with someone new, she said, "is a really bad idea." Similarly, according to the American Psychological Association's code of ethics, psychologists should "make reasonable efforts to plan for facilitating services in the event that psychological services are interrupted."
But perhaps this is yet another convention the company felt it could disrupt.