A Game Plan for Watching the Election Results
Figuring out what exactly is happening on Election Night can be hard. But we've got some advice.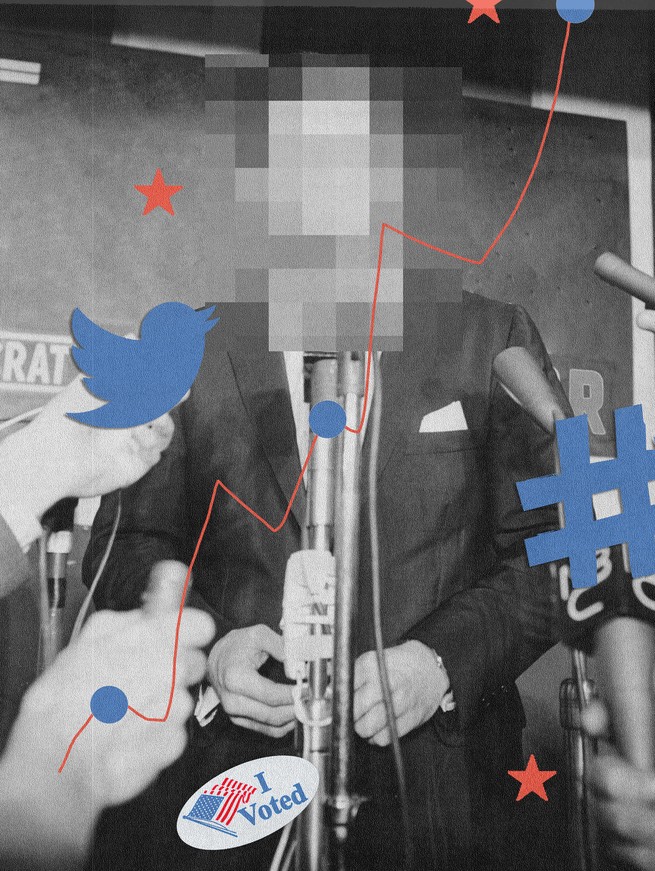 Updated on November 3, 2020 at 12:35 p.m. ET
When will we know who won? Which House and Senate races should I be watching? How can I tell who's going to win before a race is called? These are the questions that many Americans will be asking themselves tonight—and the ones that those of us who cover politics have to try to answer. But we get paid to do this. So this year, we've decided to give back a little, and tell you how we, the Politics team at The Atlantic, recommend following Election Night 2020. Here's what you need to know.
First, let's get the biggest logistical question out of the way: When will races actually be called? It's hard to say in a normal year, and it's especially hard to know this year, given the pandemic, widespread changes to voting laws, and an election with potentially huge turnout. The first polls close at 6 p.m., in the parts of Indiana and Kentucky that are in the eastern time zone. But since polls in the central-time portions of those states don't close until 7 ET, you'll have to wait until at least then for networks to make a call. You can find the rest of the poll closing times on this very handy Daily Kos elections map; I usually just print it out and hang it next to my desk for reference. This hour-by-hour Election Night guide from my colleague Derek Thompson offers even more detail. And as you've probably already heard, there's a decent chance that it will take days or even weeks before we're sure of the winner of the presidential election—although Donald Trump is reportedly considering prematurely declaring victory.
So if I don't know exactly when states will be called, what should I watch for to see how the night is going? My colleague Edward-Isaac Dovere writes: "Watch Florida. Without Florida, Trump's path to victory is extremely narrow. And Florida starts counting early votes before Election Day. When the first set of polls closes at 7 p.m. in the eastern, more Democratic part of the state, look for how high Joe Biden's numbers are. Then, at 8 p.m., when the polls close in the more conservative panhandle, look for how many Trump votes come rolling in. In 2016, Hillary Clinton's campaign knew she was in trouble by 9 p.m. Not only will those early numbers indicate Florida's final tally, but they'll contain hints for what's happening in other parts of the country. Another useful state to look at early is Virginia, whose polls also close at 7 p.m. It's very likely going to go to Biden, but by how much, and where? Turnout in Virginia could be revealing for swing states such as North Carolina and Georgia, and parts of the state are demographically similar to Wisconsin, Michigan, and Minnesota."
How should I use Twitter? Twitter can be extremely valuable for following Election Night in real time—even more valuable than cable news—but only if you use it right. I maintain a special list of a small number of Twitter accounts that I pay attention to as the results come in. That helps me focus on people who have real, in-depth knowledge of districts, demographics, and polling, without all the punditry and guesswork. You can follow the list here. It also wouldn't hurt to follow the staff of this magazine; we're all listed here. If you decide to pay attention to a broader set of accounts, do so carefully. "Vet tweets," my colleague Nora Kelly Lee advises. (Shouldn't you do that always?) "If something sounds too good to be true for your side, it might be, especially in the early part of the night. Check the backgrounds of the folks whose tweets pique your interest."
How should I watch cable news? Cable news wants to provide just enough entertainment and excitement to keep you watching, so keep that in mind. If you choose to watch cable news, it's worth switching between channels every so often. "Different networks have different pet issues, beyond having different voices. It's especially worth keeping an eye on Fox News to see how they play it—a decision that will help guide the right's response to Election Night," Nora says. While Fox News' election-projection team is nonpartisan, and its state calls aren't necessarily any more or less trustworthy than other networks', pro-Trump commentators could try to spin the results in the president's favor.
What should I make of early exit polls? Early exit polls are notoriously unreliable. Don't trust them, and don't share them.
Which races should I be watching besides the big one? State and local races are hugely important! Local district attorneys hold life-and-death power over millions of people. State-level policy has huge effects on Americans' day-to-day lives. And who controls the states will eventually determine who controls the nation: State legislatures and governors determine each state's voting laws, and next year, many states will redraw their congressional- and legislative-district lines based on the results of the 2020 census. Republicans' wave election in 2010 helped them secure their House majority for nearly a decade. In some states, they were able to draw maps that made it almost impossible for Democrats to regain control.
It's just as important to watch the balance of power in the Senate. Without a Democratic-run Senate, a President Biden wouldn't be able to pass much legislation. Without a Republican-run Senate, a reelected President Trump would have trouble confirming more judges to federal courts, among other conservative goals. (Democrats are overwhelming favorites to keep control of the House of Representatives; any legislation that a reelected Trump wants to pass would require compromising with them.)
But which races, specifically, should I watch? This is a matter of taste and priorities. Figure out what interests you, and watch it! But here are a few races we're following:
Jaime Harrison's upstart campaign has shown that South Carolina may be ready to catapult a young, Black Democrat to the Senate. But Senator Lindsey Graham is betting that his state is still deep red.  — Adam Harris, who's in South Carolina with Harrison today

Can Senator Susan Collins of Maine survive as the last remaining congressional Republican in New England? Democrats will likely need to oust her in order to win a Senate majority, but despite Maine's turn against Trump, there might just be enough split-ticket voters to deliver Collins another term.  — Russell Berman, who was in Maine with Collins last week

Democrat Sri Kulkarni's run for Congress in a Houston-area district is an interesting barometer of the influence of Asian American voters, especially in the suburbs. Kulkarni believes that he can win by mobilizing Asian Americans who haven't cast a ballot before; he is reaching out to voters in 27 different languages.  — Saahil Desai

Two congressional contests in New York—Democrat Max Rose's reelection fight in Staten Island and Republican Lee Zeldin's in Suffolk County—are an interesting test of just what the Trump coalition looks like four years after he won the presidency. The districts include the kind of suburban voters Trump (or a future Trumpy Republican) may need to assemble a truly winning majority. If Rose wins and Zeldin loses, it's a potentially ominous sign for the GOP.  — Edward-Isaac Dovere

In Virginia, Democrat Cameron Webb, a Black physician from Charlottesville, is poised to flip one of the more conservative districts remaining in the state, after a local Republican civil war broke out over whom that party's candidate should be. The GOP's nominee, the former Liberty University staffer Bob Good, beat the current Republican congressman, Denver Riggleman, largely because Riggleman supports same-sex marriage. Webb's victory would be a sign that culture-war campaigns against gay rights are a losing proposition even in deep-red America, and serve as a parable about Republicans hurting their own prospects by exclusively chasing their base in diverse districts.  — Emma Green

In Los Angeles County, which is larger, population-wise, than 41 states, George Gascón, a former San Francisco district attorney, is challenging incumbent DA Jackie Lacey. The election is essentially a proxy battle in the larger war over how big American cities should prosecute crime and address police shootings. Police unions are backing Lacey; criminal-justice-reform organizations are supporting Gascón.
— Nick Baumann
This is all too stressful for me. What should I do? Take a walk. Put on some slouchy clothes. Read about rogue planets or The Great British Baking Show, or watch a comfort movie. Hibernate.