It Ain't Over in Wisconsin
The Badger State could decide the presidency again. Or it could be "one of a bunch of cherries on top of a democracy sundae."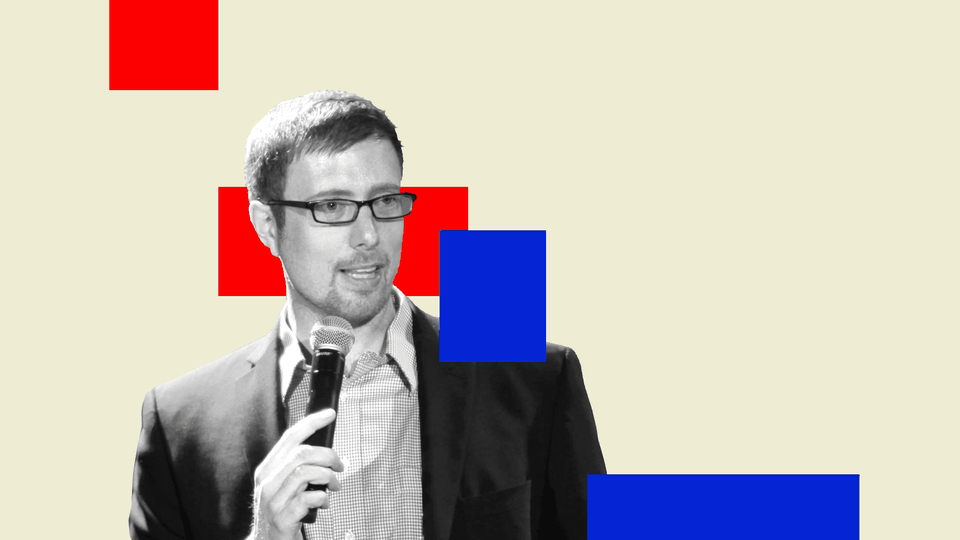 Political organizing in a swing state in the final days of this election is like "riding the hurricane," Ben Wikler told me when I called him up yesterday morning. When I noted that this isn't a very apt reference for the Wisconsin Democratic Party chairman to make, he instead offered "speed-skating in a blizzard on a frozen lake."
Wikler, a Wisconsin native, was living in New York in 2016, working in a top position for the Democratic organizing group MoveOn. Donald Trump's 22,748-vote win in Wikler's home state, combined with Hillary Clinton's famous failure to ever campaign in the state during the general election—part of a widespread collapse in Democratic operations there—convinced him to move back and run for the traditionally unglamorous job of state-party chair.
Wisconsin leads the nation in farm bankruptcies. Jobs lost to trade deals haven't come back. Economic anxiety still dominates in the state, but it's translating differently after nearly four years of a Trump presidency. "People were excited that someone was talking to something they cared about," and Trump "showed up," Mark Pocan, who represents Wisconsin in the U.S. House and is a committed progressive, told me recently. But "this time it's very clear. He didn't bring those jobs. Now he actually has to live on a record." Trump's play for "law and order" after the tension in Kenosha, Wisconsin, following the police shooting of Jacob Blake and 17-year-old Kyle Rittenhouse's alleged killing of two protesters, Pocan told me, had backfired: "People in suburban areas who live on cul-de-sacs are less worried about a protest breaking out in their cul-de-sac than a kid who's 17 coming down the street with a rifle."
Wikler, though, remains nervous, even as polls show Biden with a sizable lead in the state. Between trying to do pandemic organizing, overseeing events that have made Wisconsin Democratic Party live-streams the hottest virtual ticket in Hollywood, and recovering from a string of losses at the Supreme Court in cases that tried to facilitate ballot counting, Wikler said he's still not sure whether Wisconsin will decide the election again or whether the state will be one of several "cherries on top of a democracy sundae."
What follows is a transcript of our conversation. It has been lightly edited for clarity.
---
Edward-Isaac Dovere: Joe Biden hasn't been to Wisconsin much, though he's coming Friday. Harris hasn't either. Aren't they making the same mistake that Hillary Clinton did by not spending enough time in the state?
Ben Wikler: Biden and Harris prioritized Wisconsin as their first long-distance trips once the general election started after the conventions. They have come here in person; they've come here virtually; they've poured resources into the state. Comparing 2020 to 2016 isn't apples and oranges; it's grapes to watermelons. At this point, any potential Biden-Harris voter in Wisconsin is getting text messages, phone calls, mailers in their mailbox, door hangers, literature, television ads, Facebook ads, Instagram ads, radio ads—a constant drumbeat of reminders, information, support, and every possible kind of encouragement to cast a ballot and cast it early.
Wisconsin is experiencing a horrific and tragic coronavirus explosion. We are setting grim records every day for deaths, hospitalizations, and new infections. Trump's super-spreader rallies are profoundly irresponsible, and the Biden-Harris ticket and the whole campaign have been deeply careful about not creating conditions that could worsen the pandemic during the year during in-person visits.
Dovere: There's a new poll out that shows Biden 17 points up in Wisconsin. Is he?
Wikler: I am organizing and operating as though it's neck and neck. It would be an ahistorical stunner to have a margin in that territory. The truth is that no one really knows how to model an electorate in the midst of this pandemic, plus a deeply not-normal Trump operation and the intensity of people's reaction to it.
Dovere: Are we even able to tell what a likely voter is at this point, for Biden or for Trump?
Wikler: We're talking to people who are very likely by the supporters. We're also reaching out to people who our data suggest might be Biden supporters, and very often they're turning out to be enthusiastically ready to vote for Biden and Harris.
Dovere: The lesson that reporters were supposed to learn from 2016 was to get out and talk to people more. Now the lesson is "Don't talk to people, or you might die." That makes it hard for reporters to have a sense of what's going on. Do you feel like you have a sense of where things stand?
Wikler: We have a lot of data points to mull over. We have the results of a huge number of conversations on the phones and interactions of text messages. We have polling in state legislative races, as well as the presidential race—a greater volume of public polling. There's qualitative indicators like yard signs and volunteers handing out flyers outside of grocery stores. There's what's blowing up; people feed on social media. All those tell stories. One is that Democrats are not taking things for granted or viewing this as spectators. We're often seeing more people show up than RSVP'd, which is the opposite of how things work in normal times.
There's a hunger for buttons and yard signs and everything with a Biden-Harris logo on it, in rural areas as well as urban areas, which is definitely not always the case. We have a lot of information about how our side is energized. I don't have clear indicators on the level of energy on the Republican side. How much of that is driven by the fact that hardcore Trump supporters just aren't the voters that we're talking to, and in fact, they are fired up? Or is their level of energy lower on the Trump side than we think? Part of the uncertainty is greater in Wisconsin because we have same-day voter registration, which is between a 10th and an eighth of the total electorate in a typical year. People show up to cast their ballots, and they were not on any voter file before that moment.
Dovere: So will it all come down to Wisconsin?
Wikler: If this race gets unexpectedly close in the final moments, if Trump could contest the balance one way or the other, then yes. If it's a blowout, then Wisconsin is one of a bunch of cherries on top of a democracy sundae.
Dovere: Wisconsin Democrats keep ending up in front of the Supreme Court challenging election rulings. The latest this week, with an opinion written by Justice Kavanaugh, barred counting ballots received after Election Day. How much have the decisions changed what's going to happen in Wisconsin?
Wikler: We've been planning for the unfortunate scenarios that are now playing out. Our message to voters has been to turn their ballots in by hand now, as opposed to waiting and putting them in the mail on November 3rd. I think we are going to get a ton of absentee ballots in during this final stretch. Kavanaugh had a choice between democracy and Donald Trump. And he chose Donald Trump.
Dovere: How worried are you about things going wrong on Election Day?
Wikler: Because there are so many people who are voting absentee and voting early in person, the opportunity for a convenient and smooth Election Day goes up and up. When half the ballots are cast beforehand, it cuts the Election Day wait times down, to pop in and out of the polling place.
Dovere: What happens if people claiming to be observers or poll watchers show up at, say, a polling location in Milwaukee to try to complicate voting there?
Wikler: Voter intimidation is a felony in the state of Wisconsin.
Dovere: The state party has hosted virtual reunions of the casts of The Princess Bride, Veep, Parks & Recreation, Superbad, Happy Days, and The Rocky Horror Picture Show, and a star-studded comedy show. How did Wisconsin Democrats become a nexus for Hollywood activism?
Wikler: This all started with Bradley Whitford—who is from Madison, went to Madison East High School here, and then became a superstar. Bradley's been involved in Wisconsin politics for decades. But this year, during the Democratic National Convention, he gathered his West Wing alumni friends and did a reunion of the West Wing Weekly podcast as a virtual event during the DNC. To that point, that had been our most successful grassroots-fundraising event ever. Once it was over, we started brainstorming what events like that could be possible. Someone on our team was childhood friends with someone who'd moved to Los Angeles and gotten deeply involved in the entertainment world. And that person was a friend of Carey Elwes, from The Princess Bride. The brainstorm on our team led to that chain of phone calls; Carey Elwes was only too excited and started calling his fellow cast members with the idea of having a script read. Suddenly, my favorite movie of my entire life was being re-created on a videoconference in front of 100,000 people for a supercharger organizing event in the Badger State. That event captured the public's imagination and has led to similar events for other states—for the Biden campaign and certainly a string of events for Wisconsin. The Biden campaign had Hamilton and The Avengers. The Pennsylvania party had This Is Spinal Tap. There's a Dazed and Confused script-reading reunion in Texas. This is now an official, capital-T Thing. And it's one of the silver linings of a very dark coronavirus cloud: People are home, and they're ready to jump on video-chat events in a way that would have been unimaginable a year ago.
Dovere: Which did the best?
Wikler: The Princess Bride. It blew everything out of the water.