What Americans Don't Know About Joe Biden
"People know me," the Democratic candidate for president likes to say. There's a catch.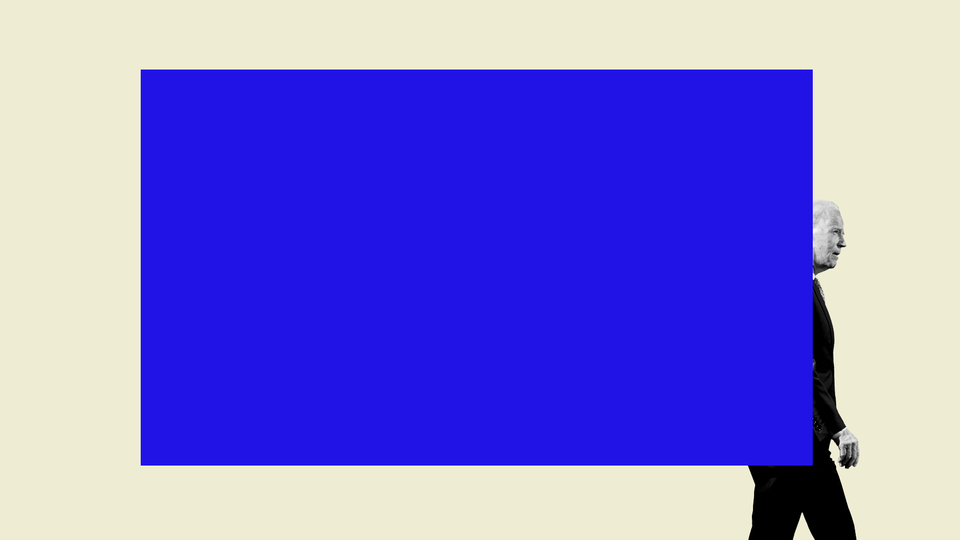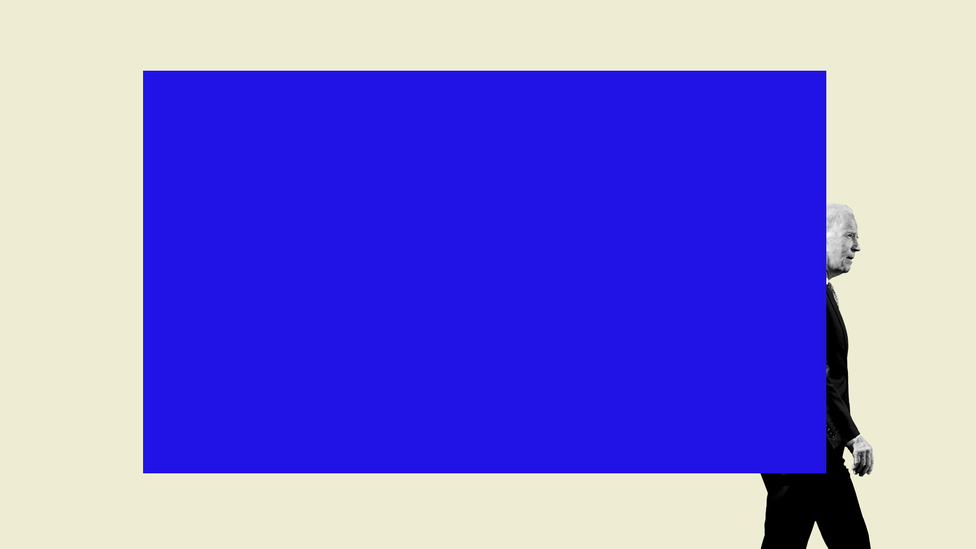 He's old. He worked with Barack Obama. He's generally seen as a decent guy.
If you know more than that about Joe Biden, you know more than many voters.
Growing up in Scranton, Pennsylvania, or having to move because his father lost his job? Writing the Violence Against Women Act? The tragedies he's lived through, his years as a single father, how he rode the train back to Delaware each night when he was a senator? Even his supposed vulnerabilities, like helping to write the 1994 crime bill, running the Anita Hill hearings, protecting Delaware's financial industry, or blundering on foreign policy?
Many Americans don't know any of that, according to data from focus groups and polls conducted by Biden allies.
For the past year, Biden's been repeating that people know him. "The good news is the bad news. The good news is that people know me," is his line. "And they know me warts and all," he added on The Daily Show a few weeks ago. "The bad news is, they know me. [President Donald Trump] is not going to be able to make things stick that aren't already real weaknesses on my part."
No other major-party presidential nominee has spent so long in politics. Biden was first elected to the Senate in 1972, before anyone currently serving in Congress. And no other major-party presidential nominee has led the polls despite basically coming off as a fuzzy white space.
"The Obama years, he was the vice president for the most famous person in the world," says Rashad Robinson, the president of the civil-rights group Color of Change, arguing that there was such attachment to Obama, no one focused on anything else. Like how Bon Jovi is not just the singer, but the name of the group. Biden, Robinson says, "was a band member."
Voters' vague sense of Biden doesn't seem to be hurting his poll numbers. But the polls are more a measure of how many Americans are rejecting Donald Trump. With a little over four months until the election, most voters don't know what Biden stands for—except for not Trump. Still, perpetually anxious top Biden supporters say that he is unprepared for another seismic event in a year that's already been full of them.
"There is some awareness that he is a longtime politician, but there is little substance or specificity behind the impressions," consultants associated with the pro-Biden super PAC Unite the Country warned in an April memo about swing-voter focus groups they had conducted.
When told a little bit about Biden, though, participants in the groups were inclined to support him, because they saw him as decent and his biography left an impression on them. "People feel good about Joe Biden, and it doesn't take a lot to make them feel really good about Joe Biden—but this is the time when voters need that information," says Lily Adams, Unite the Country's communications director.
Other focus groups have revealed similar data. The word young voters most associate with Biden is old, followed by good, and then roughly by creepy, Democrat, and smart, according to a focus group conducted over the past few weeks for NextGen America, a political organization that focuses on increasing youth turnout. Mixed in are leader, great, nice, experienced, okay, and cool, but also senile and dementia.
Guy Cecil, the chair of the officially designated Biden super PAC Priorities USA, said that the private polling his group has done also indicated how little some people know about Biden and how little that may matter. "I don't think it's a surprise that a lot of this election is about Donald Trump, and that people would be turning out on either side because of Trump," he said at a recent virtual briefing that the PAC held for reporters. "I don't find it particularly worrisome that you would have Democrats that are motivated by that."
Earlier this month in West Philadelphia, I watched Biden try to give voters some of that information Adams mentioned. He had delayed rolling out his economic plan to prioritize the George Floyd protests, but enough time had passed that the campaign felt ready to try to get back on track. So there he was, sitting in the studio where Dick Clark once hosted American Bandstand, attempting to show that he understands the country, and the economic impact of the pandemic. In a normal campaign, this would have been a big event, with a full audience picked from the area. Instead, it was just Biden and four people from the community, including the local congressman, for what the campaign called a roundtable, but was actually five long tables in a socially distanced U. It looked more like a city-council campaign event than one for the Democratic presidential nominee. A handful of people watched the live-stream on the campaign's website. Biden sat for 90 minutes, slipping his mask off to hang from one ear when he wanted to ask questions, and listened to concerns and suggestions from a local optometry-shop owner, a union worker, and the head of a community resource center. When it was done, he went back home to Wilmington, Delaware.
The Philadelphia event essentially vanished into the news maw. There wasn't even much to tweet about, aside from Biden joking about not being able to dance like the people who used to do the Twist and the Mashed Potato in that room. That's the routine at this point. Biden goes days at a time without public events, and weeks at a time without doing anything to generate press attention. Then aides and supporters take to Twitter to gripe about not getting more coverage. Biden hasn't held a press conference since April, and that was via Zoom, and didn't last long.
Biden is stuck. The unofficial rule his campaign has set is that he won't participate in anything unless he and his aides can feel certain that no one will get sick as a result. Even walking into that event in Philadelphia, Biden made sure to announce to the four participants that he wouldn't take individual photos, but would stay at his seat for a group shot with everyone more than six feet apart. He's largely sitting out the race to define him while Trump's campaign tries to depict him as a corrupt puppet of China padding around in his basement like a shut-in. Biden's record, Trump said at his campaign rally in Tulsa, Oklahoma, last weekend, is "four decades of betrayal, calamity, and failure. He never did anything. He was a senator, he was a vice president, he was before that … something."
But Trump kept with the schoolyard nickname he's been using for a year—"Sleepy Joe." Even supportive Republicans think he's going to have to do better if he wants to define his opponent, though the opportunity is still there. "The name 'Sleepy' Joe Biden should be retired. It's not working for Trump, and after 3 1/2 years of red hot Trump, and now the pandemic, many voters may welcome a quieter, sleepier era, thinking Biden is the right anecdote [sic], even if they think he's kind of old and lacks energy," tweeted former George W. Bush Press Secretary Ari Fleischer after the rally. "Instead, I'd call him 'weak' Joe Biden. He no longer stands by positions he once held, weakly caving to pressure, especially on crime and abortion. He's weak on China and won't stand up to them."
The catch here may be that although swing voters know the least about Biden, they always know the least about candidates. They decide late because they plug in late to campaigns. But in this race, most experts believe that the number of truly undecided voters is low. The Biden campaign certainly does. Biden advisers say that every election with an incumbent is a referendum on that incumbent, and considering how much everyone knows about Trump, the contrast goes a long way.
"Given what we've experienced the last three months with Trump," says the Biden-campaign pollster John Anzalone, Biden's "steadiness, his experience, his compassion, his relatability is really important. Whether [voters] can fill in the dots is less important than where voters begin." Biden, Anzalone added, "probably has a deeper unique connection with voters, because they feel like he's lived their life." But that only works for the voters who know anything about Biden's life.
The most pointed concern circulating among the top levels of the Biden campaign and allies like the Democratic National Committee: Even with the pandemic-wrecked economy, Americans still trust Trump more on economic issues than Biden. One reason is that Republicans usually lead Democrats on economic trust. Another is that Trump played a famous businessman on television. And some voters are buying Trump's argument that the downturn was like a meteor strike, and that he can bring back the strong economy he'd been overseeing before it hit.
Campaigns usually refer to that as an "enthusiasm gap," and the Biden orbit is tired of hearing about it.
"I would rather two dispassionate votes for me than one really passionate supporter who is for me," says Pennsylvania Representative Brendan Boyle, who's been a Biden supporter since the campaign's first fundraising event, in Philadelphia. "In terms of the election, it's almost always about the incumbent."
It's better to be a mystery than to be like Hillary Clinton, who faced what amounted to a 25-year negative-advertising campaign that left even sympathetic voters suspicious. Her 2016 word cloud was dominated by liar, criminal, and untrustworthy, with strong registering a bit too. Biden's lack of definition is an opportunity, says the NextGen America director Ben Wessel, even with a group of voters who are well out of his base.
"Young people are giving Joe Biden a rare gift for a veteran politician: the opportunity to introduce himself," Wessel told me. "Luckily, once they hear about his working-class upbringing, about where he stands on the issues like climate change and Black Lives Matter, and about how he'll build a team of activists and experts that'll listen to young people—folks are much more motivated to vote for him."
That's not going to happen on its own, Wessel said. "If young people hear from Biden that he really is the working-class guy who will stand up to corporate interests and listen to young people, the potential is unlimited. But if Trump and the Republicans can define him on their own terms, I start getting 2016 flashbacks, where lies about the nominee start sticking."
Trump's word cloud, from those same NextGen America focus groups, has shifted a little since 2016. Racist has gotten a little smaller, though it still dominates. Stupid, arrogant, and idiot have all gotten bigger for the 2020 version.
Biden and his close advisers argue that if any of this were as problematic as the worriers on the outside say, he wouldn't have led almost every primary poll for a year, quickly wrapped up the nomination once voting started, or be leading Trump now by big margins. Most of the people telling them what they should do, they'll quietly point out, spent last year working with candidates whom Biden defeated.
And if Biden's going to win by default, then they'll take that, too.
"This election is going to get down to, at the end of the day, 'Who do you want to fly the 747?'" says John Morgan, a major early Biden donor. "You have two choices: Sully Sullenberger—steady, reliable Sully—or you have Steven Tyler, who has his shirt off, piercings everywhere, a snake around his neck, and has already been flying you for three and a half years doing donuts and loop-de-loops in the air."