Is OAN the Leading Edge of Russian Misinformation?
The Biden campaign says Trump's favorite TV network is peddling the Kremlin's lies.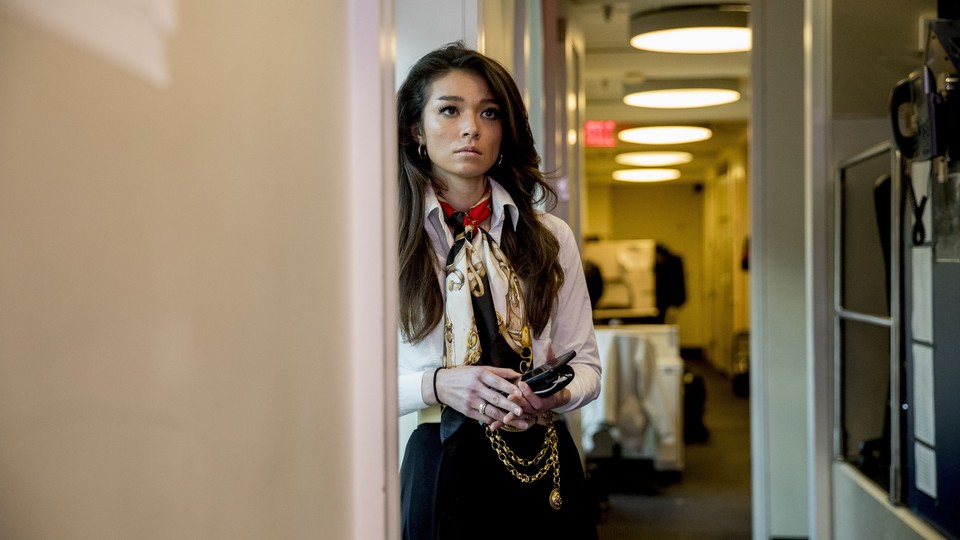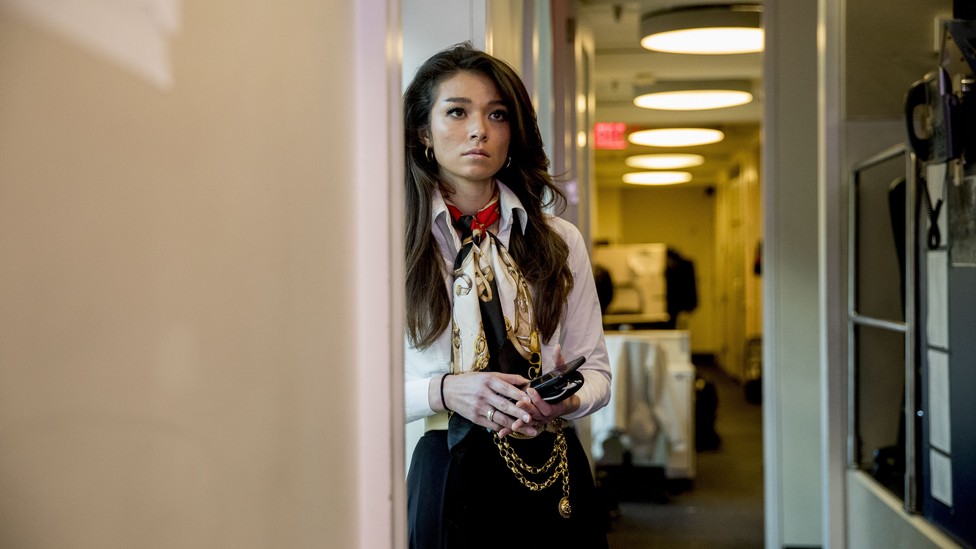 In what appears to be a signal of intensifying political warfare ahead of the November election, One America News Network, the Trump-supporting cable channel that has been promoting anti-Biden conspiracies for several months, says it has obtained several hours of secret recordings of then–Vice President Biden's conversations with Ukrainian officials. If such recordings exist, they're likely linked to pro-Russian interests in Ukraine and a Russian intelligence operation, two former U.S. ambassadors to Ukraine and a former ambassador to Russia told me. The OAN employee who claims to have the tapes would not say what was on them, other than suggesting that they will be revelatory.
In the audio that has been released elsewhere so far, Biden is heard dangling the promise of financial aid to Ukraine if its government ousted a prosecutor who was seen as corrupt—which Biden has previously said publicly was his goal, as part of a push for widespread reforms. Conspiracists have alleged that this was intended to help his son Hunter escape charges of corruption, but an audit by Ukraine's former top prosecutor released last week found no evidence of illegal activity by Hunter in his capacity as an energy-company board member.
What is most remarkable here is that none of this is particularly surprising. Russian interference in the 2016 election has been closely studied over the past four years, and America's vulnerabilities have only worsened in that time. As my colleague Franklin Foer wrote recently, "Russia's interference in 2016 might be remembered as the experimental prelude that foreshadowed the attack of 2020." That OAN is now a player in such interference suggests an escalation that the Biden campaign has been bracing for.
Indeed, former U.S. Ambassador to Russia Michael McFaul—who has recalled being secretly recorded himself, among other forms of harassment, when he was posted in Moscow—told me, "There's never been a moment like this in American history."
That includes 2016. McFaul said what he's seeing now reminds him of tactics the Kremlin has used against its domestic political opponents. "It's not to convince you of a different point of view. It's to convince you that there is no truth," he said. "When it feels like nobody's telling the truth and there is no truth, the reaction to that is despondency and demobilization."
It's hard not to feel some déjà vu here. In 2016, Russian intelligence agents hacked the emails of Democratic National Committee staffers and Hillary Clinton's campaign chairman, John Podesta, and delivered them to WikiLeaks, as a way to get them into the American media. Some outlets learned a lesson from that episode, and have treated new Biden recordings out of Ukraine with care. Others have not. Andriy Derkach, who released the Biden tapes that have already come out, is a former member of a pro-Russian political party who graduated from a KGB-run academy in Moscow. OAN lends his efforts a veneer, however thin, of journalistic legitimacy.
The person now claiming to have more tapes is OAN's Chanel Rion, the on-air personality who went with Rudy Giuliani, the president's personal lawyer, on his December trip to Ukraine in part to find information on Biden to help Trump. Rion, who has become famous for her conspiracy-inflected questions at White House briefings, emailed the Biden campaign May 29 claiming that she was working on an "in-depth report" about recordings that appear to be of Biden speaking with Petro Poroshenko, then the president of Ukraine. "We have over five hours of these recordings (beyond what has been posted online by Nabu Leaks)," she wrote, referencing a Ukrainian website suspected of Russian links.
Derkach, a politician known as the "Ukrainian Putin," has been a proponent of the conspiracy theory that Ukraine was really behind the interference in the 2016 election instead of Russia. And he has previously been eager to provide damaging material about Biden for Trump's sake. Derkach released a batch of recordings three weeks ago, claiming that they had been made by Poroshenko and given to him by "investigative journalists." (Poroshenko has said the audio is "fabricated.") Most mainstream-media outlets have decided that the recordings that have emerged so far offer "little new insight into Biden's actions in Ukraine," as The Washington Post's Carol Morello wrote after the recordings were first released.
Giuliani, reached by text, did not comment on suspicions that the recordings have ties to Russian interests or intelligence, or on whether he was involved in getting any of them to OAN.
Rion was until recently an illustrator. She has said she joined members of the Trump family in 2016 for the New Hampshire primary's victory party; she has also tweeted a drawing of Bill Clinton and Jeffrey Epstein with the hashtag #spiritcooking, which is often associated with the Pizzagate conspiracy theory. On her website, she describes herself as "a fierce foe of anything Clinton, of everything Obama, and as a total and unrelenting enemy of academic left-liberalism and political correctness anywhere." In March, she cited a "monitored source" on air who'd said that the coronavirus had been linked to a lab in North Carolina; that source turned out to be a person who'd tweeted at her. She has asked wild questions at White House briefings, including one about whether Trump would pardon Barack Obama for unspecified crimes, and another about whether Trump's lawyers would like to depose Joe Scarborough, after Trump floated a baseless accusation that he'd murdered an aide.
Rion's email, which the Biden campaign forwarded to me, suggests that OAN is "producing an in-depth report on these recordings for OAN's Special Investigates series." In a phone call on Sunday, she told me that she now expects to acquire much more than the five hours of recordings she mentioned in her email. Rion said that Derkach was just one of the people who have been giving her material. She said she has verified, with the help of "a couple of sources on the ground," and with sources in the U.S. as well, that the recordings have no ties to Russian intelligence or interests. She would not explain her verification process, saying, "I don't want to tip off anybody."
It was once unusual for the public to gain access to top-secret government documents, let alone private conversations between the American vice president and a foreign leader. But as countries around the world increase their cyberwar capabilities and their willingness to interfere in one another's domestic politics, and as the democratization of publishing allows for the rapid spread of misinformation, media leaks of hard-to-verify and potentially doctored documents and recordings of government officials are becoming commonplace. "It is common practice for Russian intelligence to help put out information in skewed forms in Ukraine, and forensic experts have seen that this information is doctored," said John Herbst, a former career Foreign Service officer who served as the American ambassador to Ukraine from 2003 to 2006. "The Kremlin is a master at this sort of practice, and the sources in Ukraine providing this sort of information are known to be well connected in Moscow."
Herbst was one of seven former ambassadors to Ukraine who wrote an open letter to Ukrainians two weeks ago, prompted by the already-public recordings. They said they are "disheartened by efforts to involve Ukraine in America's domestic politics as the 2020 US presidential election approaches."
"This all just confirms what we knew," said Steven Pifer, another former ambassador to Ukraine, who signed the letter.
Russia would love to "somehow inject Ukraine back into American politics," Pifer said. "There will be people on the American side who play into it—OAN is one."
The Biden campaign says OAN's willingness to play along is exactly why the network received the recordings. "In 2016 and ever since, hostile foreign actors have perpetrated insidious efforts to disfigure and poison American democracy. Yesterday's hacked emails are today's bugged phones and deepfakes," Andrew Bates, a campaign spokesperson, told me.
An OAN spokesperson, Krista McClelland, did not respond to a request for comment about the suggestion that the recordings have links to Russian intelligence. Nor did she respond to the Biden campaign's charges.
Other countries are stepping up their own efforts to get involved in this year's elections; Iran and China, for example, have been linked to attempts to hack Biden and Trump campaign computers. But Russia continues to lead the misinformation game. The day after Rion reached out to Biden's team, Sputnik—the Kremlin-owned propaganda service, which American intelligence has accused of being involved in the 2016 misinformation efforts—ran an interview with a former Poroshenko aide who claimed that he was the one who'd made the recordings, and that he'd given them to his lawyers to give the Trump administration. "Because of the coronavirus," he said," they are waiting. But in September, closer to elections, they will begin to use them more."
There's no evidence to support this. But the Trump campaign doesn't seem to have much interest in dampening ideas like it: The communications director, Tim Murtaugh, didn't respond to multiple emails I sent about whether the campaign has more materials from Ukraine featuring Biden, and neither did White House spokesperson Hogan Gidley.
Election Day is in five months. And the people best positioned to knock down the Russian misinformation apparatus seem most interested instead in propping it up.