The Pandemic Hasn't Changed Voters' Minds About Trump
Education remains the most important dividing line in America.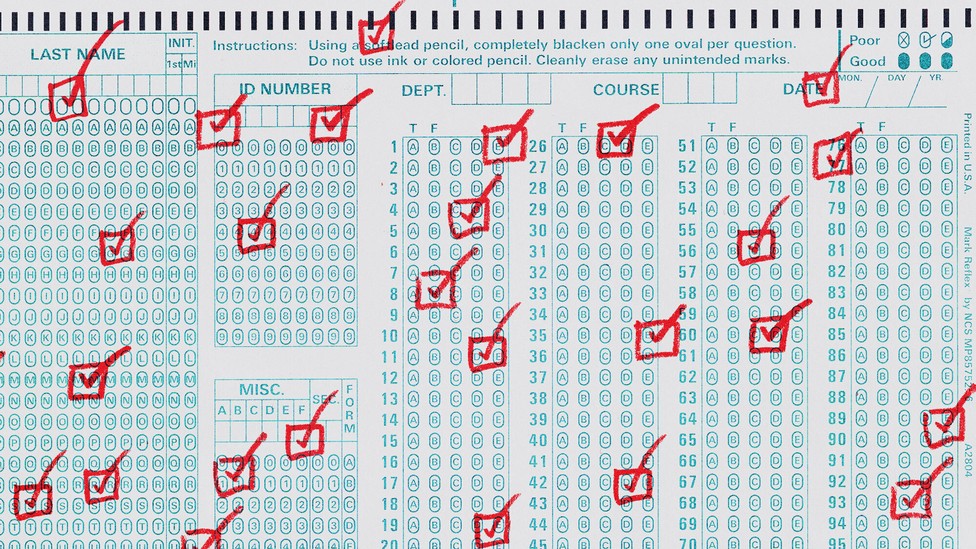 For all the focus on the gender gap, the diploma divide over Donald Trump is looming as an even greater factor in the 2020 presidential race—just as it was in 2016.
Amid the coronavirus outbreak, women generally express more financial strain and more concern about returning to their normal routines than men do. And yet a wide array of recent polls shows that, especially among white voters, education remains the most important dividing line in reaction to Trump's handling of the crisis.
That pattern, in turn, signals that most voters are basing their assessments of Trump's performance less on their actual daily experiences and more on their preexisting viewpoints about his tumultuous and norm-shattering presidency. The biggest exception to that dynamic is older Americans, including older white voters, who polls suggest have clearly cooled on Trump as he and other Republicans have signaled—or flat out declared—that more deaths among seniors might be an acceptable price for reopening the economy.
But mostly, the intense pressure of the pandemic appears to be fortifying, rather than fracturing, the long-standing divisions in the electorate that Trump has already widened since 2016, according to a wide range of previously unpublished polling data provided to The Atlantic.
"I think, generally, the last two months have been a good reminder that most people made up their minds about Donald Trump a long time ago, and nothing is going to change their opinion," says the GOP consultant Alex Conant, a founding partner at Firehouse Strategies and the communications director for Senator Marco Rubio's 2016 presidential campaign. "If they like him, everything he does just affirms why they like him, and if they don't like him, everything he does reaffirms why they don't like him."
This dynamic is most clearly apparent when looking at the combined impact of race, education, and gender in driving views about the pandemic and the 2020 race between Trump and former Vice President Joe Biden.
Among white voters, the pattern for decades has been that men generally vote more Republican than women, while voters with at least a four-year college degree lean more toward Democrats than those without advanced education. The two antithetical poles of opinion: White men without a college degree consistently lean toward the GOP; white women with a college degree typically favor Democrats, with that tilt intensifying under Trump.
Every data source on the 2016 election, such as the exit polls conducted by Edison Research for a consortium of media organizations, showed Trump winning those men by enormous margins while losing the women by varying amounts depending on the survey. In the 2018 House elections, blue-collar white men backed Republican candidates by about two to one, according to the exit polls, while college-educated white women gave Democrats a 20-percentage-point edge, by far the largest margin among those voters that the surveys have ever recorded.
The two groups quickly retreated to their respective corners during the coronavirus crisis. In last week's national CNN poll, two-thirds of white men without a college degree said they approved of Trump's handling of the outbreak, according to figures provided by the CNN polling director Jennifer Agiesta. In surveys from April 28 through May 18, the daily Navigator tracking poll, run by two Democratic polling firms, found that about three-fifths of these men approved of Trump's response. By contrast, in both the CNN and Navigator polls, 56 percent of college-educated white women disapproved of Trump's performance.
That gap applies to other recent measures of voter sentiment about the pandemic. While 55 percent of blue-collar men said in the CNN poll that they are comfortable returning to their normal routines, 68 percent of college-educated white women said they are not. In a Monmouth University poll released earlier this month, twice as many non-college-educated white men said Trump is providing helpful, rather than harmful, information on the virus; college-educated white women were more than three times as likely to say that his information was harmful rather than helpful, according to detailed results provided by the poll director Patrick Murray.
The white voters who are more up for grabs for both parties are non-college-educated women and college-educated men. In their response to the outbreak, these two groups offer a striking contrast—one that underscores the durability of the nation's partisan chasm.
According to the exit polls, Republicans have carried both blocs in each presidential election since 2000. All the major data sources about the 2016 results—including a study using voting records by the Pew Research Center and an analysis of voter data by the Democratic voter-targeting firm Catalist—found that Trump won non-college-educated white women by at least 20 percentage points. The exit polls and Catalist showed Trump winning college-educated white men by about a dozen points (while Pew showed a narrow win for Hillary Clinton among them).
Perhaps not surprisingly, non-college-educated white women exhibit more strain over the outbreak than college-educated white men. In the Navigator polling, these women were considerably more likely to say that they worry about falling behind on bills. And while a slight majority of the men in the CNN survey said they are comfortable returning to their routines, three-fifths of the women said they are not.
Economic and public-opinion analysts told me that those differences reflect the widely varying circumstances of the two groups before and during the outbreak: Women without a college degree always express elevated levels of financial pressure, and they are less likely than college-educated men to hold jobs that allow them to work from home. Many of these women also face a greater burden in caring for young children or aging parents.
Women, particularly those without college degrees, feel "the economic impact and also the caregiving burden … pretty acutely," said Margie Omero, a pollster at the Democratic firm GBAO Strategies, which helps conduct the Navigator poll. "It's not just about kids at home … It is also taking care of family members, worrying about visiting sick family members, a lot of the tough decisions that people are going to have to make about parents."
And yet while these women report more unease over the pandemic, they are more likely than the men to praise Trump's response to it. In the Navigator polling, 56 percent of the women said they approved of Trump's handling of the outbreak, compared with just 44 percent of the men. (The gap was smaller in the CNN poll, but the women were still more supportive.) In yesterday's Quinnipiac University national survey, non-college-educated white women were much less likely than the college-educated men to say that Trump has not done enough to respond. In the early May Monmouth survey, a solid plurality of these women said Trump has provided mostly helpful information on the pandemic; among the men, twice as many said his information has been harmful rather than helpful.
That last result may offer a clue to unlocking the broader trend—that education trumps gender in shaping attitudes about the president's performance. Operatives in both parties believe that Trump's volatile and often-erratic pronouncements about the outbreak—such as suggesting the use of bleach and ultraviolet light to treat patients, and announcing that he is taking hydroxychloroquine—have compounded existing doubts among many well-educated white voters about his fitness for the presidency.
"There's no question that Trump himself has reinforced the skepticism of what the people who did not like him … did not like about him before all of this," said one GOP strategist, who requested anonymity to discuss Trump's performance. "Now that's on—to use another wonder drug—steroids."
All of these attitudes appear to be sifting into the 2020 presidential race in familiar patterns.
The Monmouth survey this month, the NBC/Wall Street Journal national poll last month, and the Quinnipiac poll this week all showed Trump winning nearly two-thirds of non-college-educated white men and Biden capturing just less than two-thirds of college-educated white women.
Compared with Trump's 2016 performance, the 2018 exit polls generally showed the GOP suffering some erosion among blue-collar white women, with the party's advantage slipping to 14 percentage points. The latest round of surveys suggests that, among those women, Trump has stabilized at that diminished level, leading by roughly a dozen points (or slightly less) among them. (Only the latest Monmouth poll showed Trump nearing his 2016 margin, with a 23-percentage-point advantage.) Recent state polls in the key Rust Belt battlegrounds have shown more favorable trends for Democrats: Fox News surveys last month in Pennsylvania and Michigan put Biden even among non-college-educated white women, and he led Trump among them in the latest Marquette University Law School poll in Wisconsin.
Trump is facing a tougher situation with college-educated white men. The 2018 exit polls showed the GOP maintaining a narrow lead among them in the national House races. But now most of the national surveys show them dividing almost exactly in half between the two candidates. Biden leads narrowly with them in the latest Wisconsin survey, trails narrowly in the Pennsylvania poll, and runs further behind in the Michigan poll. This week's latest Arizona poll, from the nonpartisan survey firm OH Predictive Insights, also gave Biden a narrow lead with them.
Among nonwhite voters, gender, not education, remains the key divide. In 2016, Clinton won about four-fifths of nonwhite women with or without a college degree, and about two-thirds of the men in both groups, according to previously unpublished results provided by Edison Research. Most preelection polls don't have a large enough sample to analyze minority voters in such detail, but the huge Nationscape project, managed by UCLA and the Voter Study Group, does. A compilation of its results from April 23 through May 13 show Trump again running slightly better among nonwhite men than women at each level of education. The latest CNN poll showed nonwhite men giving Trump higher ratings than nonwhite women did on both the outbreak and his overall performance.
Taken together, all these results testify to the persistence of the country's underlying fissures, which even an event as universal and wrenching as the outbreak does not appear to have materially changed. Voters' experiences during the crisis may be shaping their preferences about the November election much less than the ideological and cultural inclinations they brought into it.
"It is reinforcing what many people already think," says the longtime Republican pollster Glen Bolger. "It's not to say that nobody is experiencing it through their experience with the pandemic, but the majority are filtering it through their perception about Trump."
Though that consistency remains the dominant pattern in polling through the crisis, two possible exceptions could tip the 2020 race at a time when the country remains closely divided. Though the outbreak is spreading more broadly into Trump's rural and small-town base, it has hit hardest in the big-city areas that were most skeptical of him from the outset. That could widen Trump's deficit in the most populous communities—he already lost America's 100 largest counties by a combined total of about 15 million votes in 2016—and force him to squeeze even greater margins and higher turnout from smaller places.
The second trend complicates the first for him: As I mentioned before, polling shows that the voting bloc that has most clearly moved away from Trump during the outbreak is older voters, including older whites. Generally, small-town America is not only redder but also grayer. If Trump slips at all with older voters, he will struggle to expand his margins in smaller communities.
It's remarkable how the outbreak has disrupted every aspect of American life without hugely reconfiguring the landscape for the 2020 presidential race. But to the extent that it has shifted the terrain, it has left Trump facing an even narrower path to a second term. And on that bumpy road, no rock looms before Trump more ominously than the persistent recoil from his values and performance among college-educated white voters of both genders.